Bricks before clicks: Why shopping in Newmarket is better than shopping online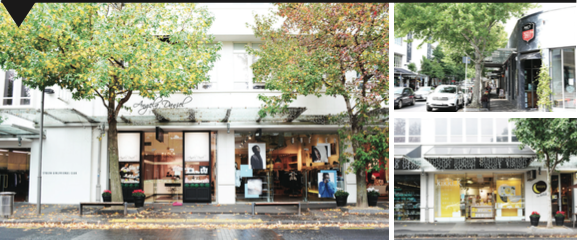 Words by Amber Peebles
Sitting in your sweats and clicking 'Add to Cart' might be the easiest way to shop, but that doesn't mean it's the best. 'Bricks before clicks' refers to the fact that shopping in a physical store is still the preferable shopping experience... touching the fabrics, smelling the candle scents and actually trying things on! To put some of the romance back into shopping,
Remix
editor-at-large Amber Peebles swanned around Newmarket for an afternoon and picked out her favourite spots...
1. Nuffield Street
Superette hosts an incredible collection of curated clothing and goodies from New Zealand and overseas. It's the perfect spot to buy something for that friend of yours who has absolutely everything! In the unlikely case you missed the memo, Stolen Girlfriend's Club are now open on Nuffield Street. Expect all the new season styles and cool accessories from the SGC crew. Then of course Huffer is still in the hood, offering their famously fashionable and functional collections, including high-end range, AIM.
2. Osborne Lane
Kathryn Wilson has scooped up the 'Best Shoe Shop' award the last two years for a reason. Showcasing her drool-worthy premium line and a more affordable collection, there's something in there for everyone. Juliette Hogan is only a stone's throw away. Juliette's incredible fabrics and tailoring are the perfect example of why you need to visit the store in person for the best experience.
3. Teed Street
RUBY embodies a playful elegance with exciting prints and flattering patterns for almost any occasion. There are so many options you definitely want to try a few on though. While you're in store check out their sister line Liam, one of my all time faves.