Our favourite trends from the Fall/Winter Paris Fashion Week
With Fall just around the corner, Paris Fashion Week sets us up for all the trends we will be seeing this coming season and we're excited to say the least!
Latex
This skin tight fabric played a strong role this Paris Fashion Week, giving undenialy Kim K vibes. We can only imagine the struggle it was to get these pieces on, so if you're thinking of adding some latex to your wardrobe this fall, insure you have some talcum powder on hand.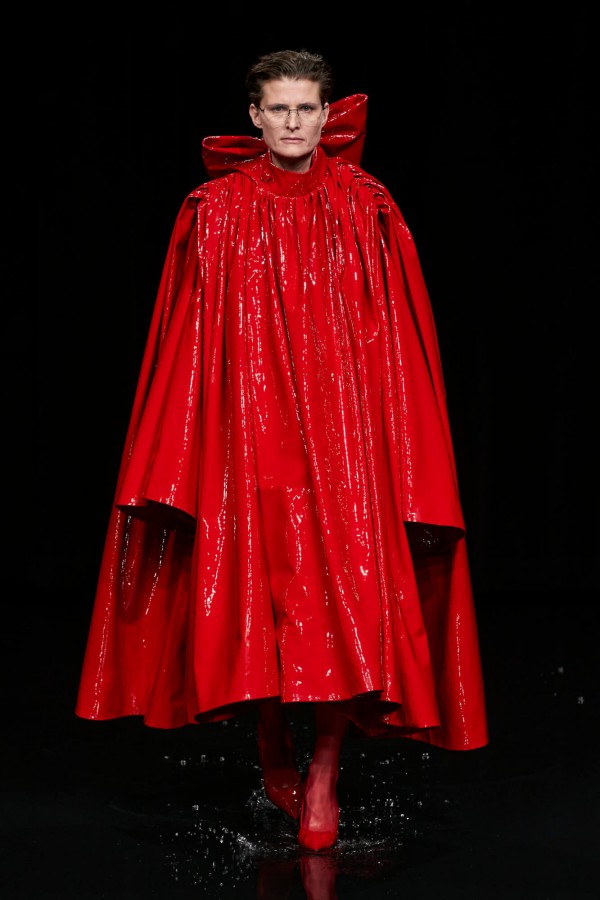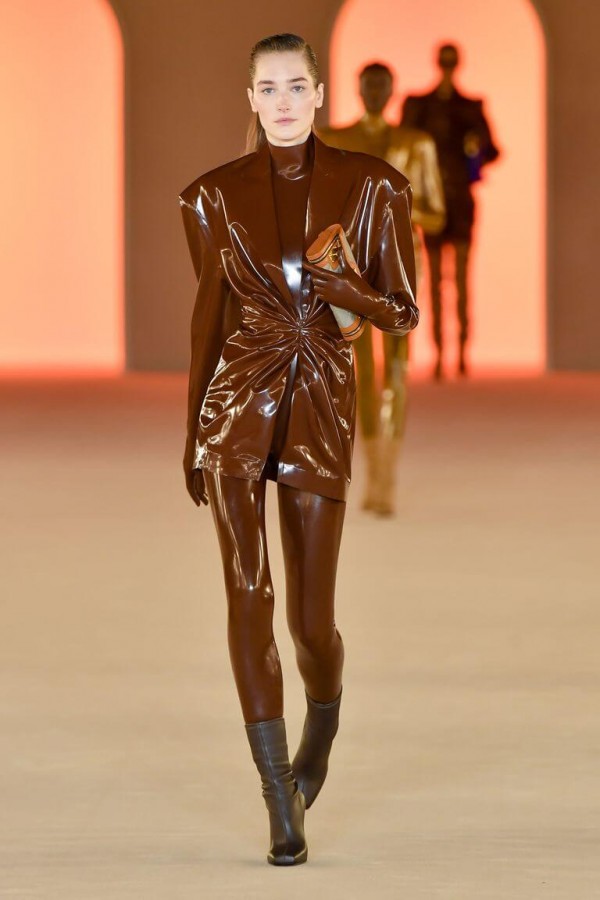 Big Bags
Mini bags have been the craze for a while now and can be seen on the shoulders of all your favourite celebs. Don't get me wrong, they're great for when I only need my phone and a lipstick but sometimes we all have a Mary Poppins moment and a big bag is all we want. Oversized bags were all over this fashion week, some more dramatic than others, but we love it. I think I may be taking out unnecessary items this season just so I have a reason to use a giant bag.
Every boss woman needs a boss suit and fashion week provided that for us in every fabric, pattern and style we could imagine. A suit for every occasion, what more could you want.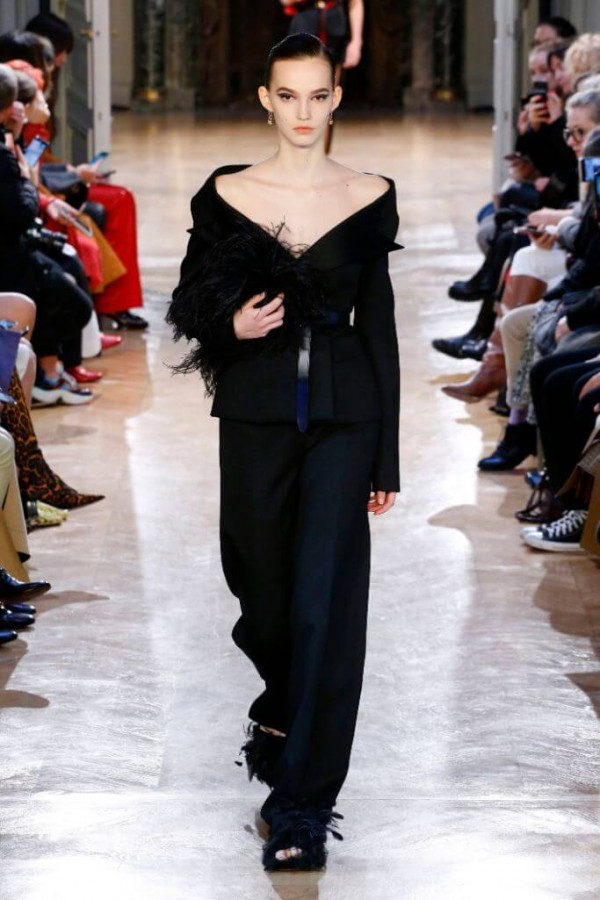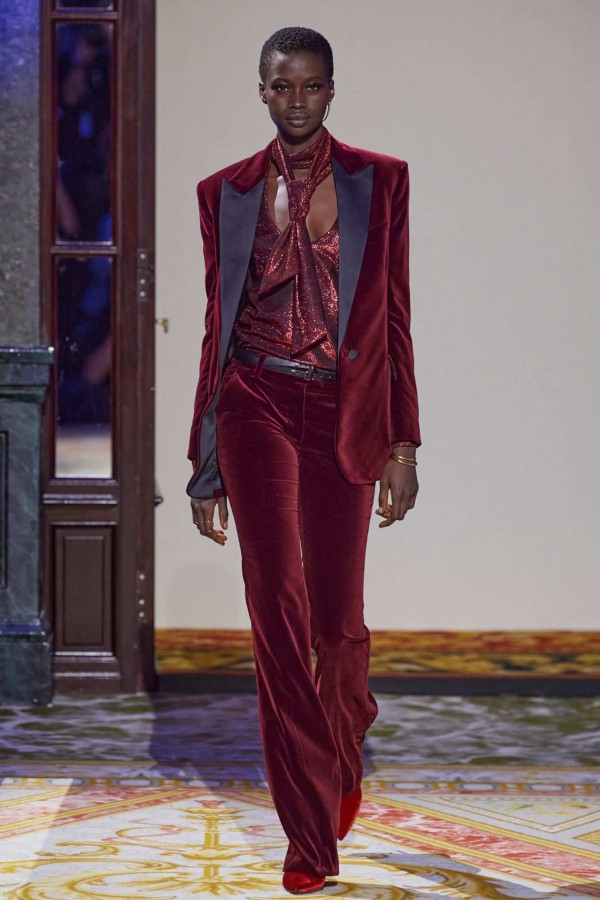 Neck Ties
The last time I wore a neck tie was in high school and I hated it, however after seeing them throughout the runway, I'm raiding my guy friends wardrobes for their neckties. Though originally a staple workwear item, ties are being transformed to be worn with everything, from day into night, and were not astray to this F/W Fashion week.