Woman Crush Wednesday: Ariana Grande
Pop princess Ariana Grande-Butera was born in Florida, United States but she's actually an American-Italian with Sicilian and Abruzzese roots. Can you say exotic?!
The 23-year-old broke records with her albums, including her second record My Everything, debuting at number 1 in 76 counties. The songstress continued her musical success with Dangerous Woman, hitting the top spots on the charts in the UK, Australia and New Zealand.

Ariana was in the middle of her Europe leg of her world tour when a horrible incident occurred at the conclusion of her Manchester concert last month, where, tragically, 22 people died and more were injured in the attack. Ariana has since re-visited to spend time with those injured in hospital and organised a benefit concert, One Love Manchester, that included pop royalty Miley Cyrus, Justin Bieber, Katy Perry and Little Mix. The fundraiser event had an audience of over 40,000 and was watched worldwide, suspecting to raise over $2.6 million dollars (US).

Ariana showcased that music can bring people together and created a brilliant benefit event that bought together thousands all over the globe. Ariana Grande is this week's Woman Crush Wednesday…
1. She began on Broadway
While 2017's seen Ariana take a step back from the acting world, the multi-talented girl spent her teen years between Nickelodeon's Victorious and her spin-off show Sam & Cat. She actually got her beginning on Broadway performing in 13. Gloria Estefan, a Cuban-American singer saw her on a cruise ship when she was just 8 years-old and told her, "you were meant to do this." Ariana's musical and acting background came full circle with her part in NBC's Hairspray Live as Penny last year.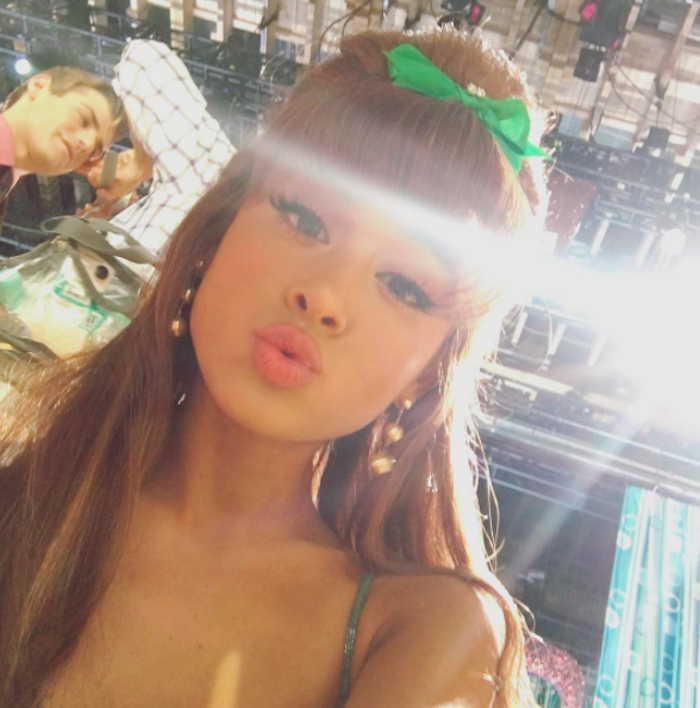 2. She's got a cute love story
One of Ariana's first singles off her debut record was My Way featuring a now-familiar face - rapper Mac Miller. While the two fiercely denied a relationship after the video clip saw them share a steamy kiss, four years later the musicians are more loved up than ever if their cute snaps are anything to go by! Ariana has been joined by her other half in the past to perform their famous duet, including at the benefit concert in Manchester this past weekend.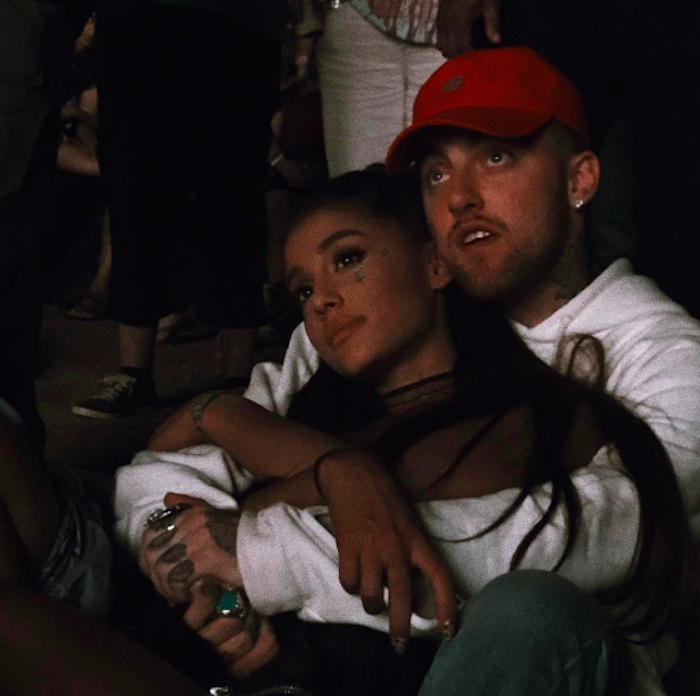 3. She's teamed up with the best
The multi-talented songstress has a string of massive collaborations under her belt, including the likes of Calvin Harris, John Legend, Jessie J, Lil Wayne, Iggy Azalea, Zedd, Big Sean and Childish Gambino. She also worked with songwriter-extraordinaire Max Martin on her latest album.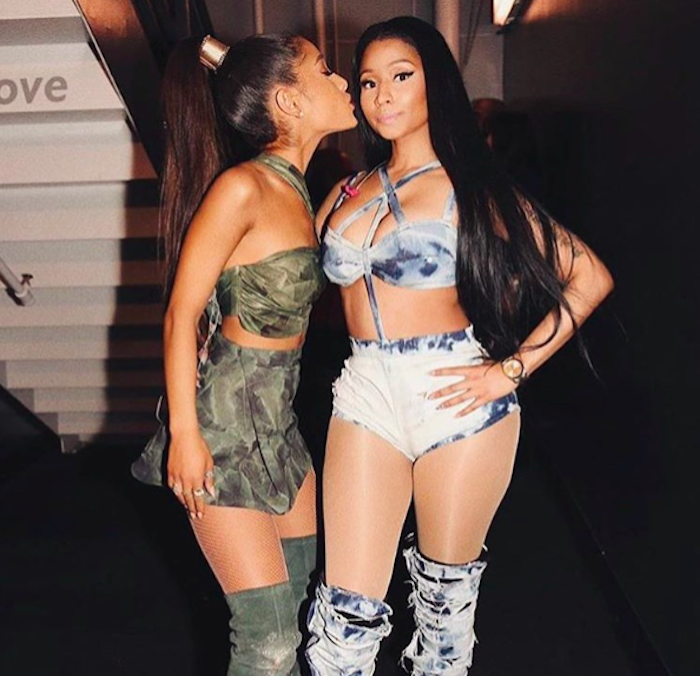 4. She has a family… of dogs
Ariana's mum, 'nonna' and brother are known from her cute social media snaps but the biggest members of Miss Grande's family are her eight dogs (yes eight!). Ariana's a self-confessed dog-lover and was even involved in a photo shoot for Billboard Magazine featuring rescue dogs. It's no surprise that her little army of doggos have creative names - Coco, Toulouse, Ophelia, Fawkes, Cinnamon, Sirius, Strauss, Lafayette and most recently, Pignoli.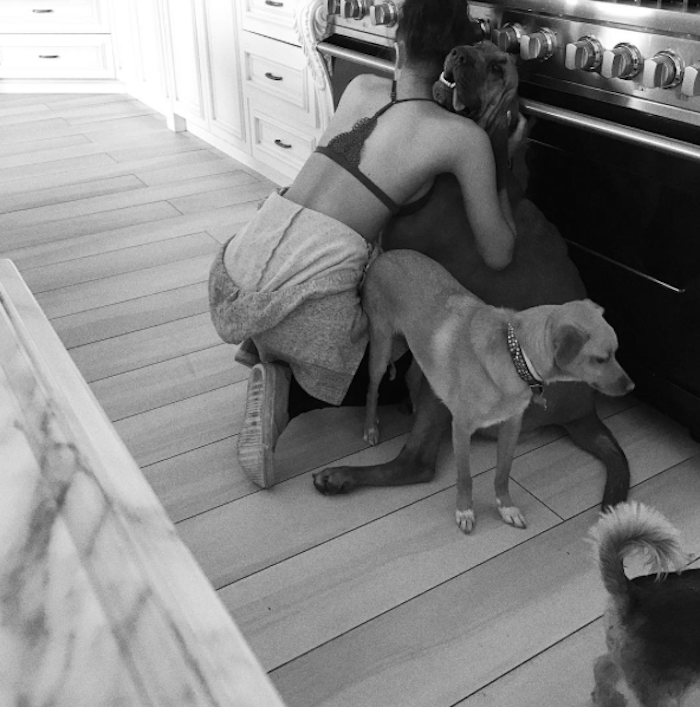 5. She has the same management as Bieber
Ariana's manager is none other than Scooter Braun, who became most publicly known as the management behind Justin Bieber. Ariana's in good company, with the likes of Kanye West, Hilary Duff, Carly Rae Jepsen, Black Eyed Peas, Martin Garrix, Karlie Kloss and Tori Kelly. She posted "I may tease him all the time and occasionally call him 'dad' in the tone of an angsty teenager but I love him. Thank you for all that you do, scoot. You're pretty rad." Aw!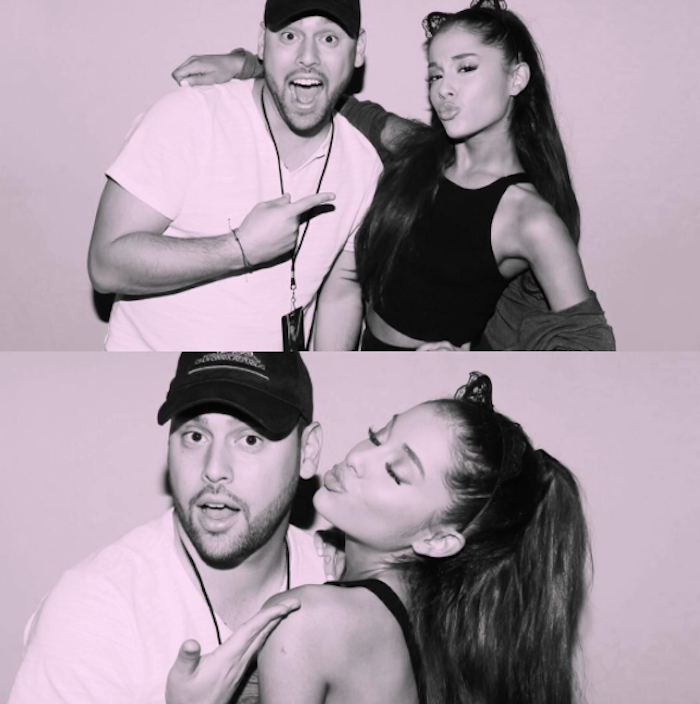 Photos @arianagrande
Feature image courtesy of Billboard/Republic Records