Vogue just featured the first trans model on its cover!
The first openly transgender model to land a Cosmopolitan cover is no other than our favourite Orange Is The New Black actor, Laverne Cox.
Looking as stunning as ever in a one piece bodysuit, Laverne's position as a Cosmo covergirl is another step forward for the LGBTQI+ community.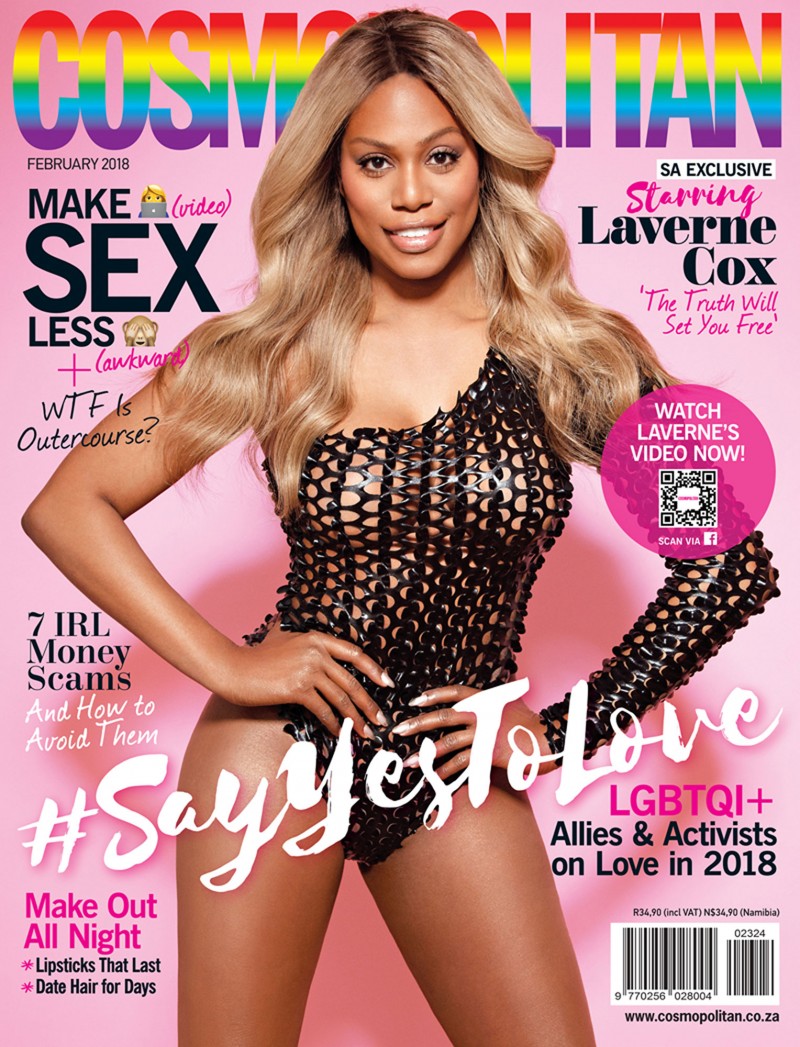 The #SayYesToLove Valentines edition focuses on LGBTQ+ love and according to the editor-in-chief of Paper, Holly Meadows, she wanted to "disrupt heteronormative ideas and de-centre straight couples.
Focusing on all kinds of love, rather than just commonly represented heterosexual couples, Cosmo is finally giving minorities the representation that they should have.
Meadows called Laverne: "the world's most vocal trans poster girl and an activist for the intersection of race, class and gender identities, challenging toxic masculinity, white supremacy, and the misrepresentation of trans people." If that isn't the type of woman you'd want as a cover girl and role model, we don't know who is.
Laverne said of her cover-girl status; "Trans women deserve to be loved out in the open and in the light. Your voice matters, the truth of who you know yourselves to be matters. The truth will set you free."