The 2014 most popular Google searches are in and Kim K isn't number one!
Google
has just released the most popular searches for 2014 and there are some surprising results. The most surprising stat is that
Kim Kardashian
isn't the top spot. Despite her
Vogue
appearance, wedding to
Kanye West
and infamous
Paper
mag cover this year, Kim K comes in at number two. Read all the result below...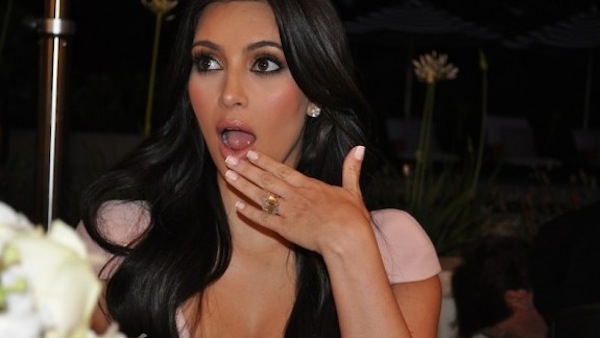 Top Trending Global List of People Searched on Google:
1. Jennifer Lawrence 2. Kim Kardashian 3. Julie Gayet 4. Tracy Morgan 5. Renee Zellweger 6. Jared Leto 7. Lorde 8. Matthew McConaughey 9. Amal Alamuddin 10. Donald Sterling
Top Trending Weddings:
1. Kim Kardashian and Kanye West 2. George Clooney and Amal Alamuddin 3. Angelina Jolie and Brad Pitt 4. Jill Duggar and Derick Dillard 5. Kandi Burruss and Todd Tucker 6. Lauren Conrad and William Tell 7. Adam Levine and Behati Prinsloo 8. Jessica Simpson and Eric Johnson 9. Solange Knowles and Alan Ferguson 10. Kaley Cuoco and Ryan Sweeting
Top Trending Selfie Searches on Google:
1. Selfie Olympics 2. Monkey Selfie 3. Oscar Selfie 4. Obama Selfie 5. Squirrel Selfie 6. David Ortiz Selfie 7. Zach Mettenberger Selfie 8. Colin Powell Selfie 9. Elephant selfie 10. Shark selfie
Top Trending Song Lyrics:
1. Say Something 2. Anaconda 3. Fancy 4. Happy 5. Blank Space 6. Royals 7. Dark Horse 8. Bang Bang 9. Counting Stars 10. Wrecking Ball
Top Trending Global Searches on Google:
1. Robin Williams 2. World Cup 3. Ebola 4. Malaysia Airlines 5. ALS Ice Bucket Challenge 6. Flappy Bird 7. Conchita Wurst 8. ISIS 9. Frozen 10. Sochi Olympics
Top Trending Losses:
1. Robin Williams 2. Joan Rivers 3. Philip Seymour Hoffman 4. Maya Angelou 5. Jan Hooks 6. Harold Ramis 7. Shirley Temple 8. Lauren Bacall 9. Mickey Rooney 10. James Avery