Unsung heroes: the animal rescuers in the Californian Fires
Quite often when there is a cataclysmic event on the scale of the Californian fires raging through Malibu currently, it is easy to primarily think of the houses, material items lost, and the people affected; which of course is unimaginable and distressing in every way, shape and form. What is often forgotten however, are the thousands of vulnerable animals stranded and in great danger!
More than 20 people have been confirmed deceased and there are over 220 people still missing as the most devastating wildfire in Californian history incinerates the landscape. There are also over 1,500 animals in shelters within the region and thousands have had to be left behind in the blaze, with local heroes doing all they can to provide shelter, water and food for them.
The efforts of these everyday people bring a small glimmer of positivity to a horrendous situation. It demonstrates the selfless power of humans to pull together and team up during adversity, especially for those that are helpless and have no power in the situation.
Here are some of the most powerful images of people doing their best to help the helpless in these scary times.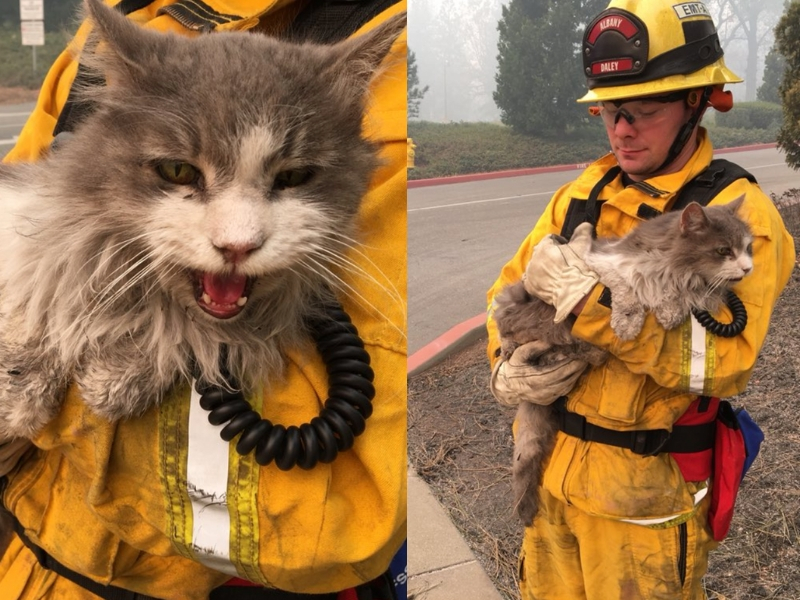 A firefighter who found an injured and terrified cat holds onto it tightly while he waits for animal control to arrive.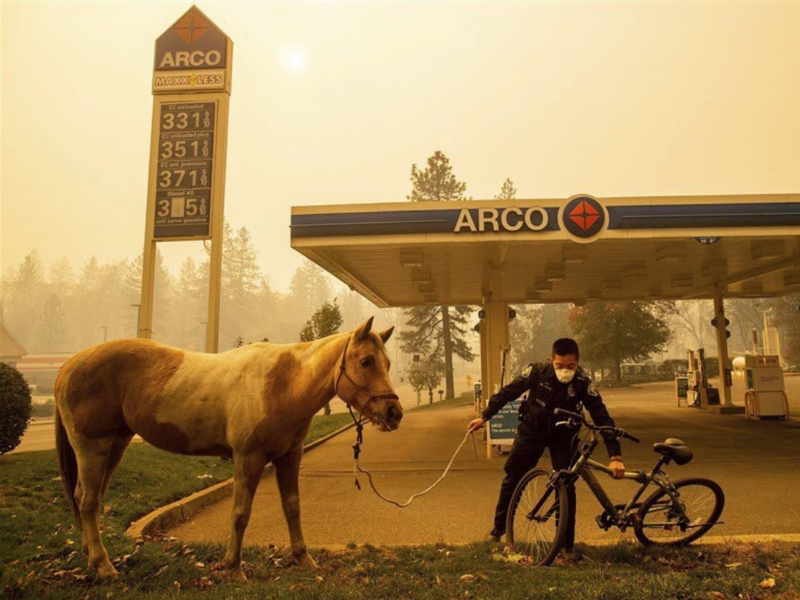 Officer Randy Law from Rocklin managed to save a horse from the fires. Here he is keeping the horse company while he waits for someone to pick it up.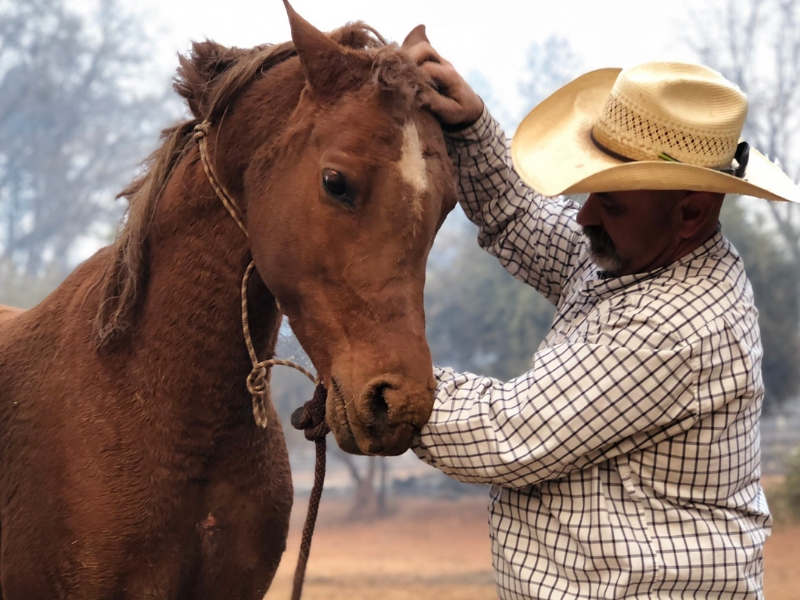 A group of cowboys saved 8 horses in Paradise, two of which had burns. They rushed them to a home, loaded them and drove them outside the fire barricades to their very grateful owner.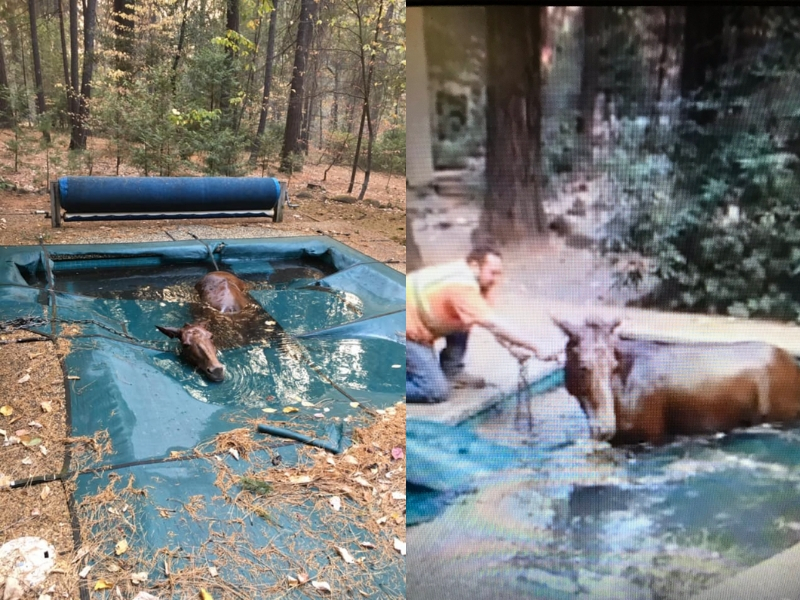 A panic-stricken horse jumped into a pool to escape the flames. Two days later a happy ending; he was rescued from the pool and is recovering well.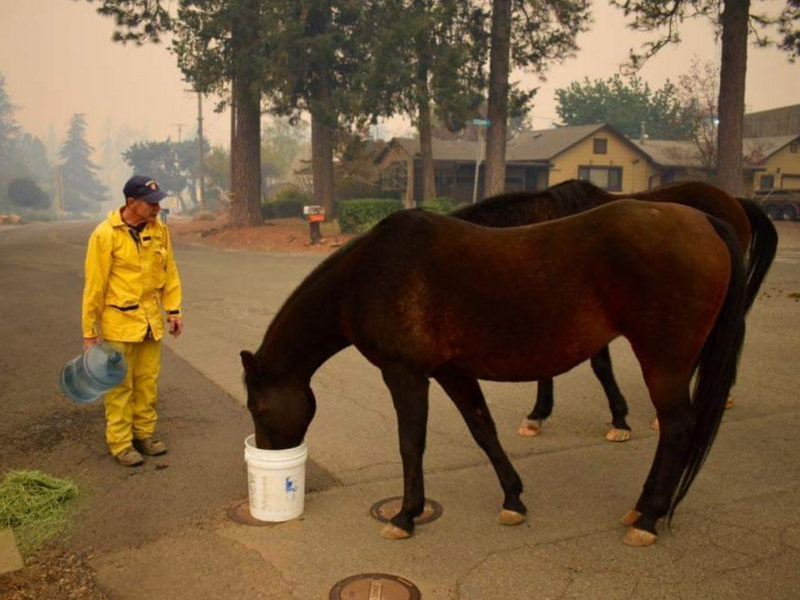 Volunteer Rick Anderson helps two horses who were later trailered to an animal shelter.
This incredible photo shows llamas at the beach as the fire approaches the coast.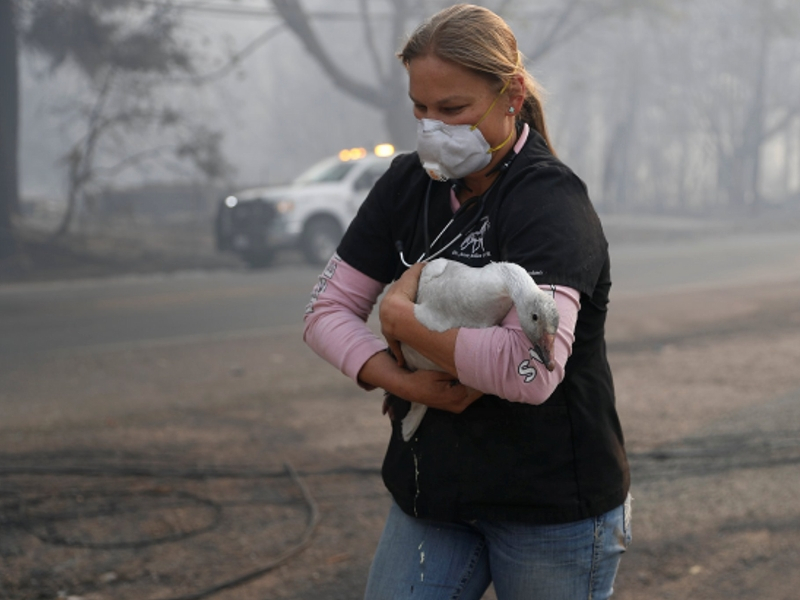 Vet Jesse Jellison carries an injured goose in Paradise.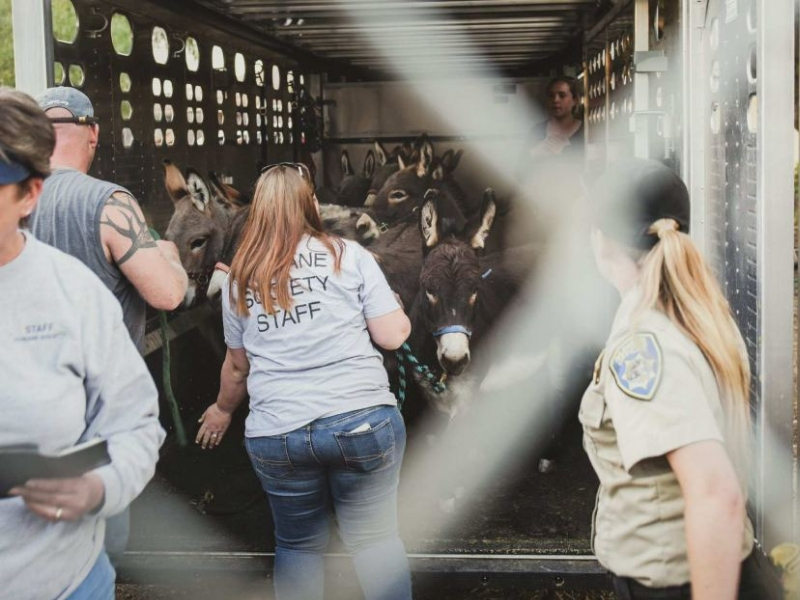 The HSVC rescues a group of donkeys.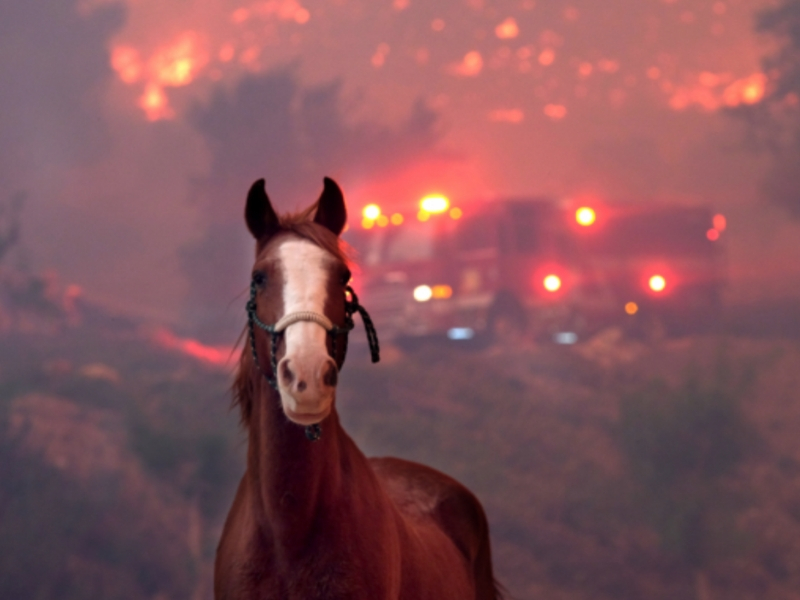 A horse waits for rescuers amongst the fire.