Check out the Obama's official presidential portraits
Barack & Michelle Obama have unveiled their official portraits for all the world to see and they truly are the most unique presidential portraits to date.
The two new pieces will be hung to the walls of the Smithsonian's National Portrait Gallery in Washington D.C alongside all the other historic presidential portraits. With the new additions to the gallery, this makes the only complete collection of portraits of presidents that is outside of the White House.
In the trend of 'firsts', the Obama's portraits were the first presidential portraits to respectively be created by African-Americans. Former President, Barack Obama's portrait was done by Kehinde Wiley who is an artist who mastered painting while at Yale University and has gone on to be famous for his depictions of African-Americans.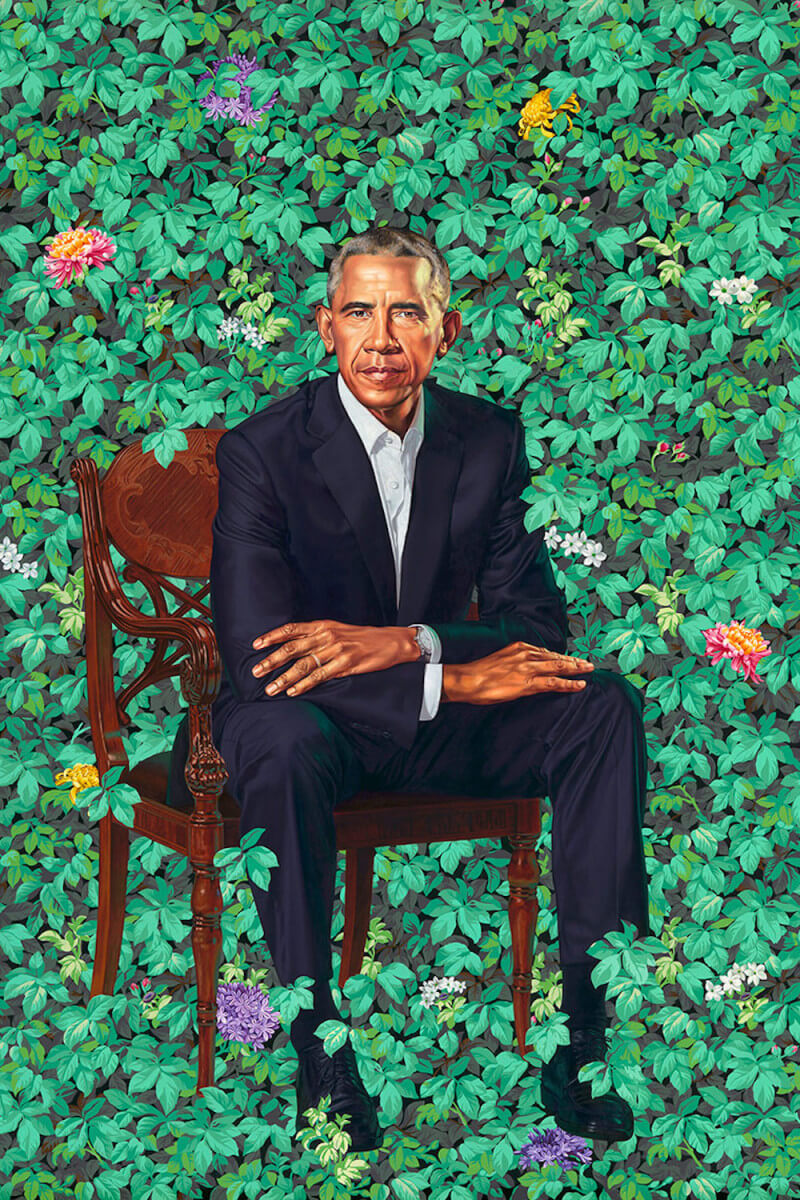 In his portrait, Barack is shown sitting on a chair with a lush floral background and Wiley has not sugar coated the fact that the former president is indeed ageing, despite the Baracks attempts to negotiate to leave the grey hairs out of it.
For Michelle Obama's portrait, the former First Lady picked a Baltimore based artist called Amy Sherald to paint her picture. Chosen because Michelle recognised her portraits to show underscores of social justice messages. Sherald painted Michelle Obama's skin tone as grey to take away the idea of assigned colours which contrasts against the geometric dress designed by Milly.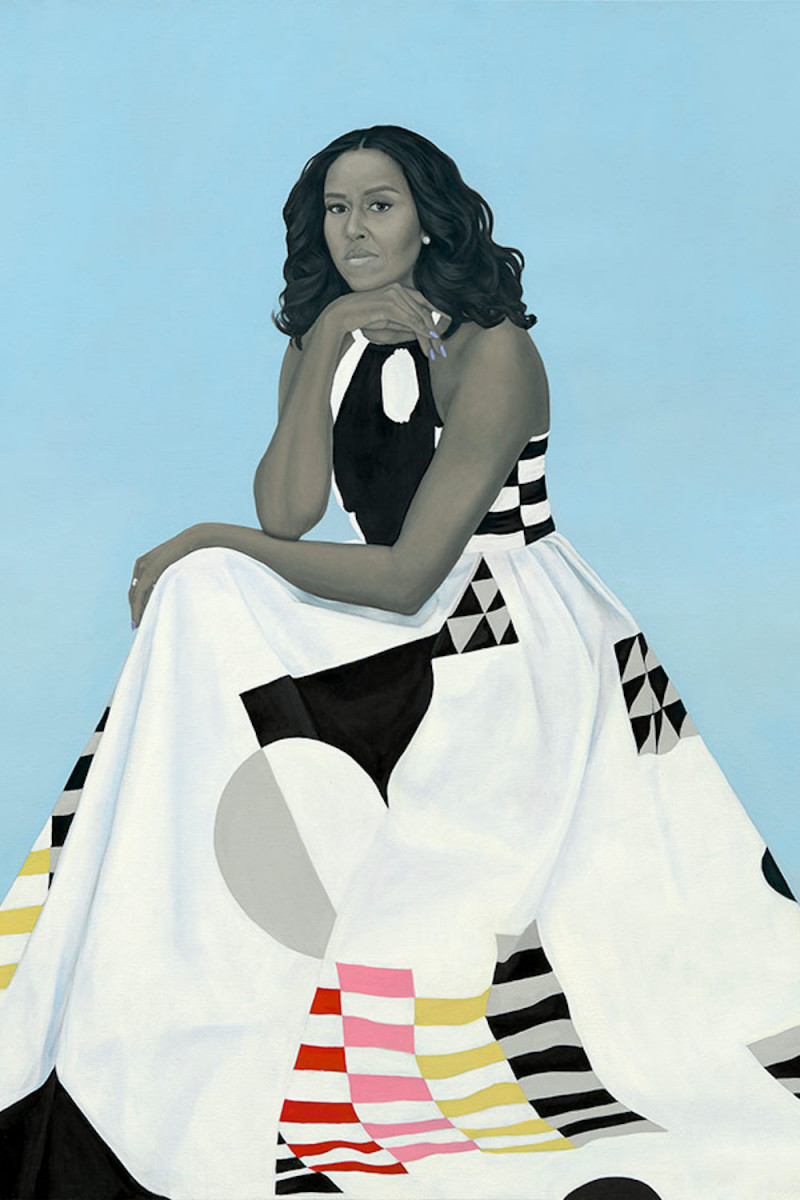 Only days after being unveiled the set of presidential portraits are being hailed as fittingly progressive and it is rather a breath of fresh air.
(Images from High Snobeity & Entertainment Tonight)