Summer starter: Five festivals & gigs you need in your diary, now.
Words by Claire Blakely
If you haven't already bought tickets to one or all of the below, your summer ain't gonna be looking too bright. As for the rest of you, this festival and gig list will leave you feeling satisfied with your ticket purchasing decisions, even if it means that you have to live off toast for the remainder of the year.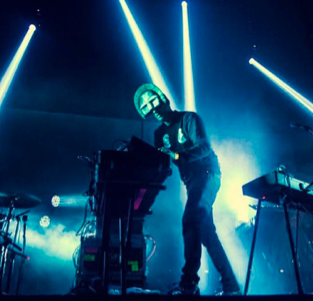 SBTRKT (DJ set)
Where: St James Theatre, Auckland When: Friday 2nd October
We're ignoring the coincidental pairing of the artist with hit song 'Wildfire' and the newly furbished St. James Theatre, but we know this will be one of the hottest gigs this year in the legendary Auckland venue. For the first time ever, the man behind the mask has announced a solo headline show in New Zealand, so we're deeming it compulsory to attend. With collaborations on his new album, 'Wonder Where We Land' featuring Ezra Koenig, Sampha, A$AP Ferg and more, who knows what might happen. Let's just say that if there's any guest appearances from any of the above, you can say we called it first…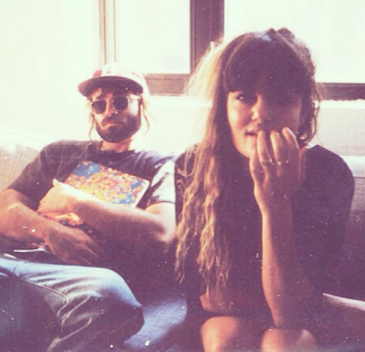 Rhythm and Vines
Where: Waiohika Estate, Gisborne When: Tuesday 29th December to Thursday 31st December
This year, RNV is changin' it UP. For their 13
th
year, New Zealand's world-acclaimed new year's festival has reinvented itself, adding to its' usual hip hop and drum and bass saturated line-up. This year, Rhythm and Vines is introducing a wider selection of music genres with headlining acts including Angus and Julia Stone, Dave Dobbyn and Sticky Fingers. In our eyes, cryptic Snapchat emoji clues pre-first announcement, improved food and drink offerings, craft beer gardens and new comedy component 'Giggle and Vines', have reaffirmed the love we have for Gizzy's greatest.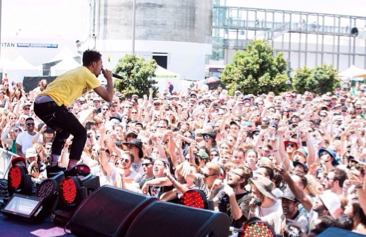 St Jerome's Laneway Festival
Where: TBA When: Monday 1st February
Laneway Festival have just announced today that the Auckland Anniversary day's festival will return to Silo Park in Auckland for 2016, and we couldn't be more amped. The festival known for giving us first dibs on some of the world's freshest musical talent has never let us down before and with fake lineup posters doing the rounds that have sparked rumours we wouldn't mind were true, organisers have assured us that next year's Laneway Festival is shaping up to be the best one yet. The official lineup is due to be released before the end of the month.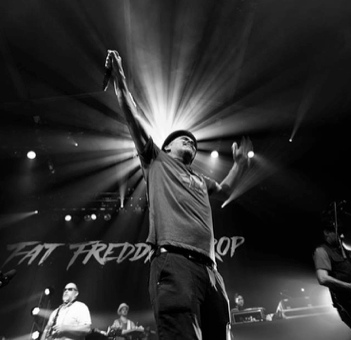 Fat Freddy's Drop at Cable Bay
Where: Cable Bay Vineyard & Restaurant, Waiheke Island When: Sunday 31st January
Twas' the day before Laneway, when Aucklanders had nothing to do, this lack of activity had them feeling blue. Their summer festival outfits had been curated with care, in hopes that just one more gig in the big city would appear… This Auckland Anniversary, Fat Freddy's Drop gives us one more reason why an Auckland stay-cation isn't all that bad. There are a strict 1500 tickets only available for this event at the stunning Cable Bay Vineyard, which will see the bands international tour come to an end, after playing across Europe in Germany, Italy, Belgium, Sweden, France and more. Who said that you need sleep between the two gigs anyway?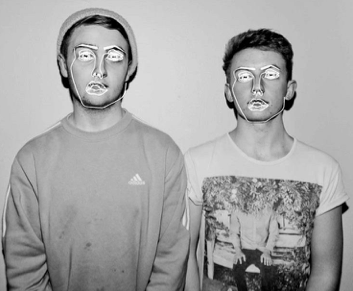 McLaren Valley Music and Arts Festival
Where: McLaren Falls Park, Bay of Plenty. (A 20 minute drive South of Tauranga) When: Sunday 10th January to Tuesday 12th January
McLaren Valley is playing at a whole 'nother ball game when it comes to festivals. Promising to bring a taste of Glastonbury meets Coachella to the New Zealand summer festival circuit, the brand new McLaren Valley Festival is set to pride itself on not only providing musical splendour from any and every genre, but also guiding festival-goers through an exploration of art, culture, cuisine and wellbeing. The all-ages festival has curated an impressive international line-up featuring Disclosure, Alison Wonderland, The Flaming Lips, The Preatures, The Phoenix Foundation, Tiny Ruins and more, including old school favourite The Datsuns. Set amongst stunning waterfalls and a glow-worm forest, visual and performing arts, organic cafes, market stalls and wellness workshops will have you feeling totally zen… Until the post-festival blues set in. Images: @sbtrkt, @angusandjuliastone, @lanewayfestnz, @fatfreddysdropnz, Facebook.com/disclosureuk