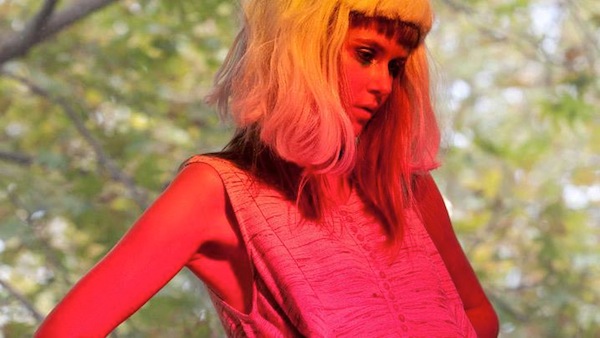 Words by Steven Fernandez. Creatives unite! The highly anticipated Semi-Permanent creative conference is upon us and this year's annual event in Auckland is shaping up to be it's best yet! Every year Semi-Permanent brings the best and brightest in both local and international creative talent to the stage at Auckland's Aotea Centre for audiences to be inspired and intrigued. This year's series of conferences, exhibitions, workshops and side events is no different, with an incredible line-up listed below! New Zealand Semi-Permanent Director Simon Velvin says the key to the event's success is having a healthy mix of artists across various industries. "Every year we try and blend a unique mix of creatives across all disciplines so that audiences can learn and be inspired by a wide range of experts. More often people get more out of hearing from other creative fields," he says. "Things don't happen unless you put them into play. Semi-Permanent Auckland is 1600 enthusiastic creatives from all over the world coming together. Bound to be some interesting collisions! Thoughts become things!"
If you're interested in hearing the huge host of speakers at this year's Semi-Permanent creative conference, then head over to
www.the-edge.co.nz/semi-permanent
to buy tickets. As if there aren't already enough reasons for you to go along, we have a special promo code so you get 15% off the price of tickets. Enter the promo code "FRIEND" when you buy your tickets online to receive the 15% discount!
SEMI-PERMANENT AUCKLAND 2013 - SPEAKER LINE-UP
Aaron Rose - Artist/Director/Curator
Alleged Press
Los Angeles
Annie Sperling - Art Director
Los Angeles
Askew One - Artist
New Zealand
Brian Roettinger - Artist / Designer
Los Angeles
Darryl Ward & Matt Noonan - Film
Curious Films
New Zealand
Matthew Mulder - Digital Designer
Digital Kitchen
Seattle
Dominic Hofstede - Designer
Hofstede
Prahran, Victoria
Kelly Thompson - Illustrator/Photographer
Melbourne
Rodney Eggleston & Anne-Laure Cavigneaux - Architecture
March Studio
Melbourne
Niklas Roy - Artist/Engineer
Berlin
Perks and Mini - Artist/Fashion Design
P.A.M.
Melbourne
Daan Lucas - Digital Designer
Random Studio
Amsterdam
Sandra Dieckmann - Illustrator
London
Sam McIntosh - Publishing
Stab
Sydney
Michael Lugmayr - Designer
Toko
Sydney