Remix on Record: Auckland City Limits
For it's second year, Auckland City Limits showed the world that Auckland too can put on a festival worth watching. After taking a break in 2017, Auckland City Limits returned with a vengeance, bringing the local area to its knees for a day packed with international and local music. With such a diverse set list, ranging from indie legend Beck to the queen of art pop, Grace Jones, and Australian electro-pop duo, Peking Duk, the crowd seemed just as diverse. The line up, arguably better than the previous, brought people from across the country into Western Springs Stadium, eager to catch so many internationally acclaimed artists in one area. The sun broke through the morning's threatened rainstorm, as ACL celebrated the diversity and inclusivity of music under the last of Summer's sunshine. We came away this year with a lot of memories, a lot of those reusable ACL cups, and sunburn.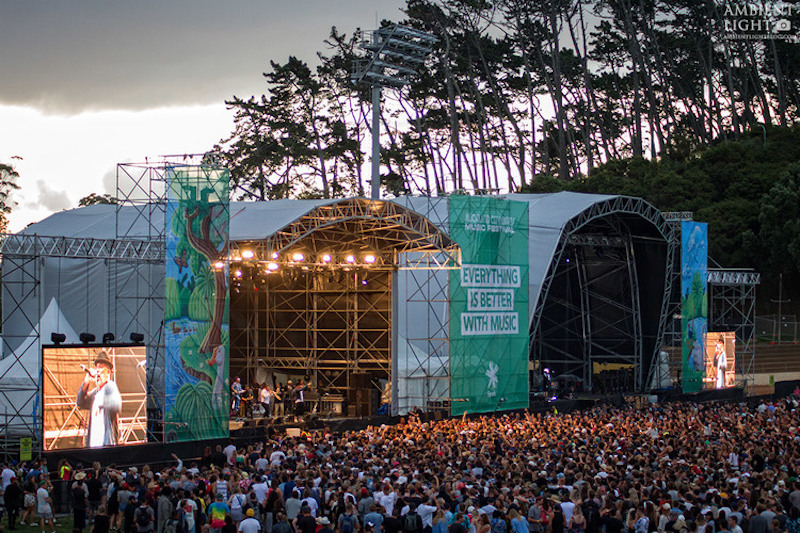 The event welcomed families and musos of all ages, showing that age is but a number when it comes to enjoying music. Wandering around the arena, it was refreshing to be surrounded by such a mix of people; there was no pressure to look the sparkliest or the most alternative. People came as they were; to dance, to listen and to show that Auckland can celebrate music just as well as the rest of the world. ACL is a recognition that genre doesn't define its listener, as young teenagers danced to Future and to Beck, just as much as their parents, who grooved to Sigrid just as much as The Libertines and Grace Jones.
Although the doors opened at 11, the day truly began with rising Kiwi stars Drax Project. If you've turned on a radio in the past few months, it's almost guaranteed that you've heard some part of 'Woke Up Late'. The band have experienced a lot of love from their fans, as they've quickly taken over New Zealand sound waves, and opened for a few of our biggest concerts. Their Auckland City Limits stint proved their fans' unwavering love, as a diverse crowd moved along with hypnotic devotion.
British trio, The Staves, graced the domain with their glorious harmonies in a delicate set to start the day. The sisters, despite their urban city upbringings, sing with deep folk melodies and feature the often gritty depths of the genre, similar to the bands they were raised on. Despite the large crowd, The Staves played an intimate, upbeat performance, which was quite easily the highlight of the day for many people. If you get a chance, we recommend watching Austin to Boston on Netflix, for a behind the scenes road diary of the sisters as they ventured across America, with the likes of Ben Howard, Nathaniel Rateliff and Bears Den. In the film, musician Gill Landry, describes the Staves as sirens of the music world - which is easy to see when witnessing them live. They bring you in with their delicacy, before destroying you with the power of their lyrics and the intensity of their sound; no other performance you witness will ever be the same.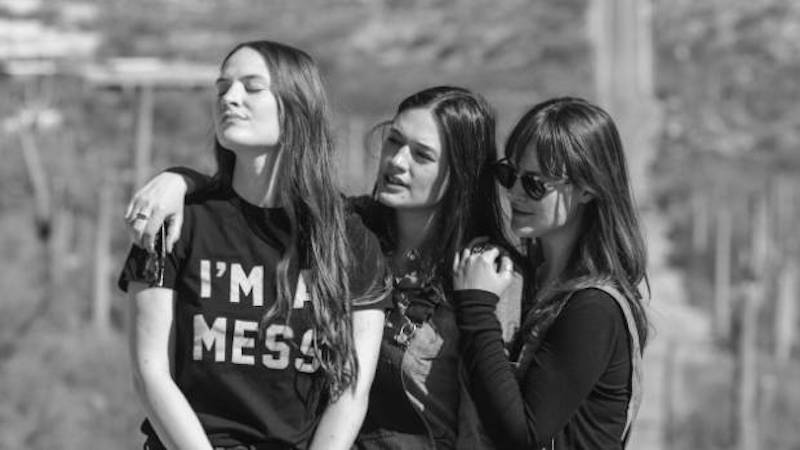 (The Staves by Graham Tolbert)
Katchafire pulled a large crowd of diverse people. Despite their humble Hamilton roots, Katchafire have shown the power of Kiwi reggae on the world stage, having garnered international acclaim for their unique sound. The crowd surged to their R 'n' B styled reggae, as their most loved tracks rang out into the afternoon. If you followed friends' experiences through social media, guaranteed you would've seen at least one or two snippets of the set through an Insta-story!
Sigrid was another hit of the day. Heralded as music's next big thing, the Norwegian native has been named BBC Sound of 2018 and is set to headline a few of the world's biggest festivals. New Zealand was lucky enough to witness the magic that is Sigrid, before she continues with her world domination. Her angry pop vibes were infectious; people loved it and we can't wait for her return.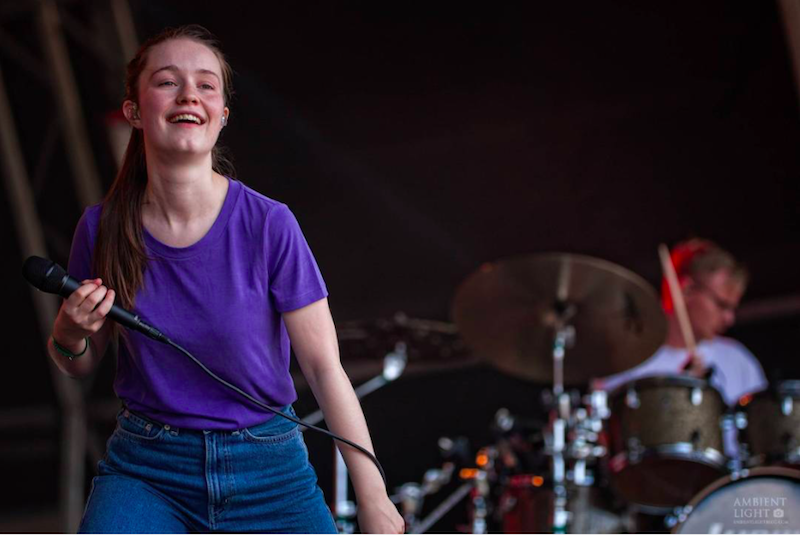 (Sigrid by Ambient Lighting Blog)
New Zealand artist, Aaradhna performed to an adoring crowd. Her conversation-starting music of late has gained international attraction, with tracks such as 'Brown Girl' receiving appraisal from all corners.
Thundercat kept the day grooving, with his soulful pop ringing out through the sunny afternoon. Walking around, it became clear Thundercat was one to watch. His long list of collaborations has seen Thundercat performing with a number of the world's greatest muscians, as he adamantly refuses to stick to one genre. You may have heard Thundercat alongside Kendrick Lamar, Pharrell Williams or Erykah Badu, but as he proved at Auckland City Limits, he's a force to be reckoned with in his own right.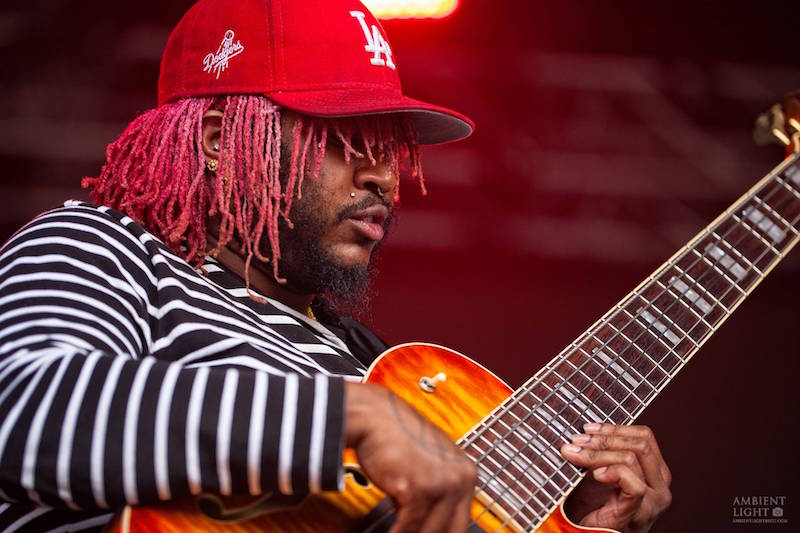 (Thundercat by Doug Peters for Ambient Lighting Blog)
The day was seperated by four main stages, as well as the Golden Dawn stage and Auckland Kiddie Limits (a space dedicated to the smaller festival-goers).
The Libertines brought the afternoon into the early evening, as the sun remained steadfast over the Spark Stages. Frontman, Pete Doherty, appeared unusually sober and on good form. The band have long enjoyed success with hits such 'Can't Stand Me Now', still common additions to radio playlists and movie soundtracks. The band played to a large crowd of diverse people, it seems that The Libertines have collected a range of fans over the years and their London sound was a welcomed dose of British rock for their Kiwi audience.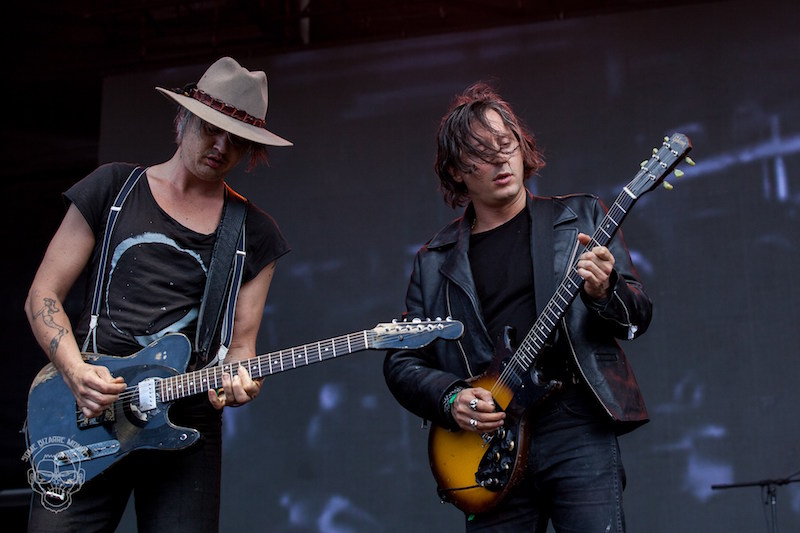 (The Libertines by The 13th Floor)
George Ezra was another fan favourite, as he brought his set to New Zealand for the first time. Ezra played his main hits, from 'Budapest', 'Barcelona' and 'Blame It on Me', the growing crowd were enamoured. Stopping in between songs to tell stories of the tracks and to praise Kiwi slang (apparently Ezra likes being called a GC), the set stayed interesting and held the attention of a crowd that had already spent a long time in the sun.
Anything is made better by the inclusion of Blue Breeze Inn and Bugerfuel. Auckland Eats complemented the festival well. Placed between stage areas, the food trucks provided the perfect stop-over in between performances. The famous steamed buns from Blue Breeze Inn featured heavily throughout the evening, as boozed festival goers were looking to soak up the alcohol and the rest of the sun.
Tash Sultana took to one of the Spark stages with her cruisy, beat laden set. The Australian musician has left a lasting impression across the music world, and in New Zealand in particular, with her alternative sounds, her talent at looping instruments and her background in busking. Her set was raw and groovy, with new deviations from the original tracks keeping long time fans and first-time listeners equally as excited. If you missed out this time around, catch Tash Sultana as she makes her back our way in July.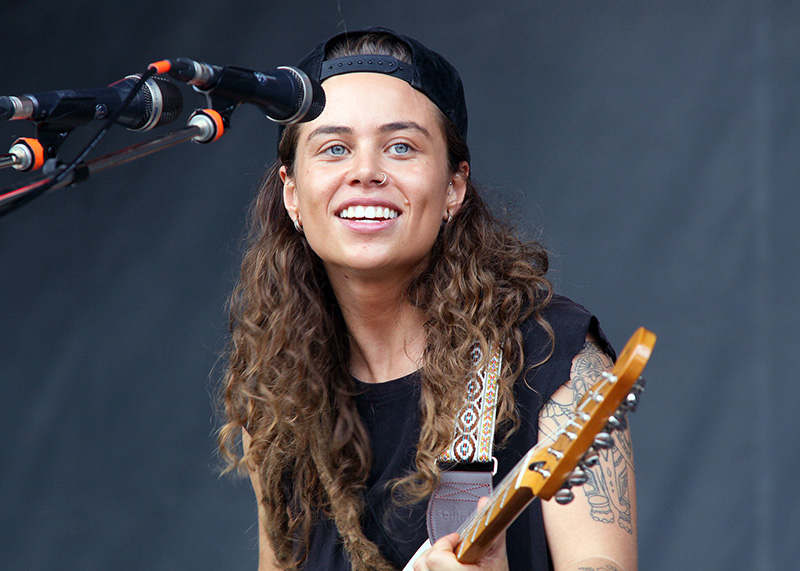 (Tash Sultana by The Austin Chronicle)
The reigning Queen of cross-genre music and performance graced the people of Auckland City Limits with a spectacle unlikely to be forgotten in a hurry. Like I had been warned, by everyone who has ever seen Grace Jones live, she arrived late. But the performance was more than worth the wait. Making an entrance to be remembered, Grace Jones brought Auckland City Limits to a complete standstill. In a production that brought acrobatics, costume, body suits and headdresses to Auckland, the entire set felt more like an ethereal, out of body experience, than a set at a music festival. Grace Jones doesn't have a set fan base, everyone was in awe. The only question we had when walking away from the experience, was why she wasn't scheduled as the final act.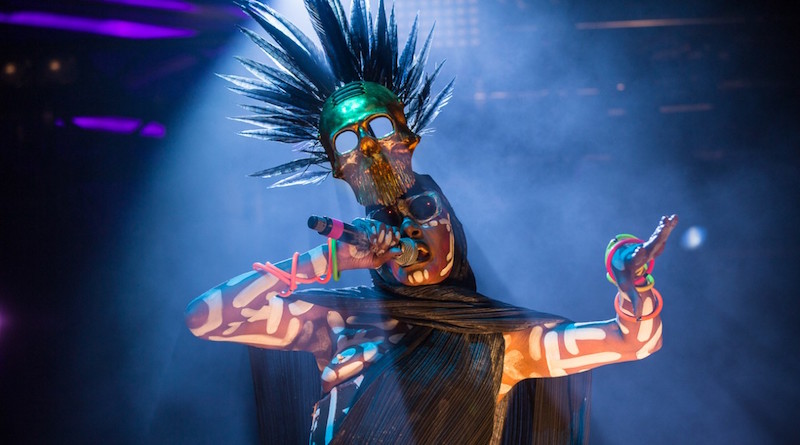 (Grace Jones by Under The Radar)
For all its organisation and inclusivity, the festival remains in its freshman years. At the risk of sounding boring, festival goers want to enjoy sets in relative safety, especially when a festival holds itself as an all ages event. But nothing can be called inclusive if young girls feel unsafe while on the periphery of a set, as young (mainly) men rampage through, forming mosh circles and flinging themselves against others who perhaps can't keep up. Everyone is there to have fun, to dance and to forget that serious life remains on the outside of the festival gates, so let everyone get involved? Stopping moshing is difficult, and often comes part and parcel with electronic music – but at Peking Duk's Falls performances earlier in the year, the crowd moved together; danced recklessly yes, but no one was pushed completely over. The difference? A 'no dangerous mosh' rule applied at Falls. Aside from the groans and moans, Peking Duk were again a favourite among Kiwi audiences. They're also probably the only duo who can play Whitney Houston's 'I Will Always Love You' to a bunch of rowdy youths, and have it received well.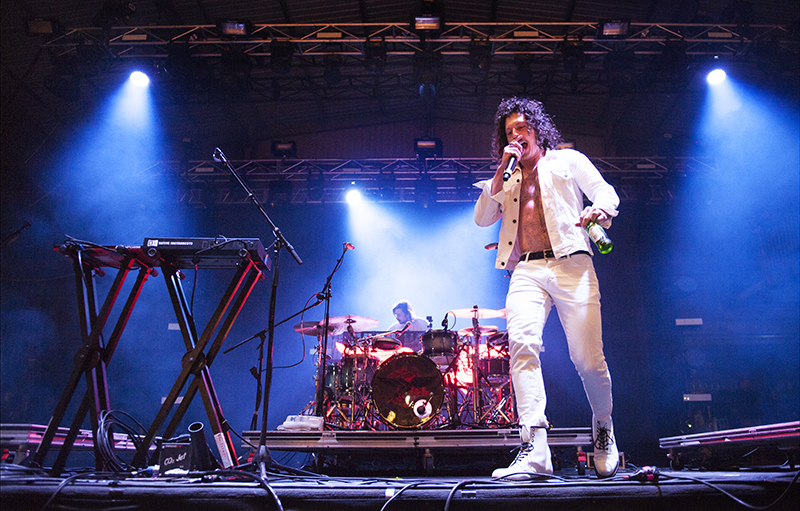 (Peking Duk by Kirsty Umback)
It was risky putting two alternative acts to close the festival, with the chance that people often want to bounce out of the grounds in high spirits rather than walk slowly in contemplation and reflection. But it worked in their favour.
Pheonix brought their European pop beats to an adoring and patient crowd, who have waited a long time to see the band. Pheonix played a mix of new and old work, filling the night with their electronic, disco-punk sounds. '1901', 'Entertainment' and 'Ti Amo' were crowd favourites, as more and more gathered towards the end. If you hadn't already heard the genius that is Pheonix, you definitely came away from the night with an appreciation for the musical talent and passion of the four men. The drummer, whoever he may be, was incredible. I drove away from the night reliving the intensity of the sound and the reaction of the crowd. The set was unfallible; the only issue was deciding whether or not to pull yourself away from Pheonix to run to Beck, or stay. We had a chat with frontman Thomas Mars about Pheonix, unconscious music making and the importance of patchwork influences in December. He talked about the band's excitement at finally playing in New Zealand, check out the interview here.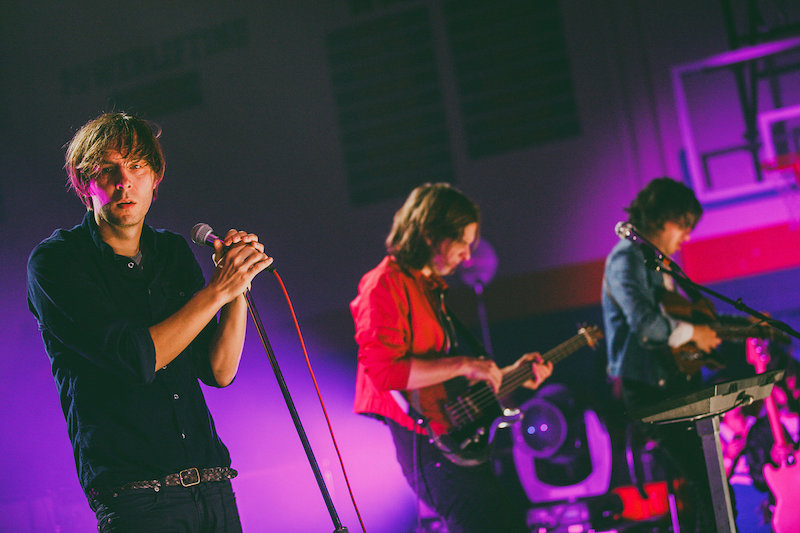 (Phoenix by Pooneh Ghana)
Even Beck recognised the difficulty of being scheduled in competition with Pheonix. He played his most loved hits from his long and lustrous career, to a crowd that had been waiting since the 90's for his return. For music that was made in the height of the 90's, the sound was surprisingly relevant to today – his updated and upbeat renditions were easy listening for the younger generation of fans who drifted to Beck throughout his set.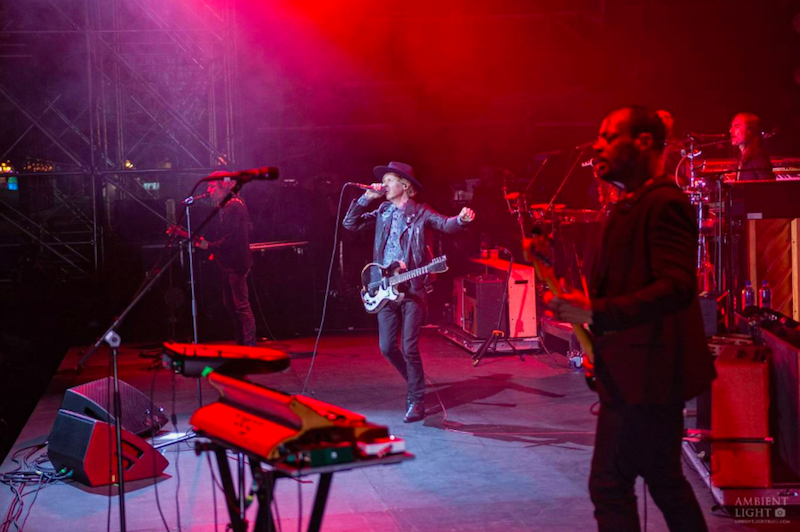 (Beck by The Ambient Lighting Blog)
For a single-day music festival, Auckland City Limits has a lot to cram in. The effort to make lines short and the day long couldn't go unnoticed. Despite a few groans about drinks lines, lack of shade, and inappropriate moshes, the day ran smoothly and smiling festival goers massively outweighed any upset ones. It's refreshing to have a day where everyone can be involved in music, art and food, without pressure or 'alternative' outfits taking centre stage. Music is made to be enjoyed, whether you're 5 or 50. To be surrounded by generations of music-lovers was a thing of beauty. We hope Auckland City Limits makes its return in 2019, as its second resurgence was so worth the wait.
(Imagery by Doug Peters, The Ambient Lighting Blog, Kirsty Umback, The 13th Floor, Pooneh Ghana, Under The Radar, The Austin Chronicle, Graham Tolbert)