Remix chats to American R&B Indie artist Deva Mahal
Remix sat down with American R&B Indie artist Deva Mahal ahead of her headline act at this year's WOMAD festival to discuss her upcoming EP, her favourite places to go in New York City and the obstacles she faces being a woman in a predominantly male-based industry.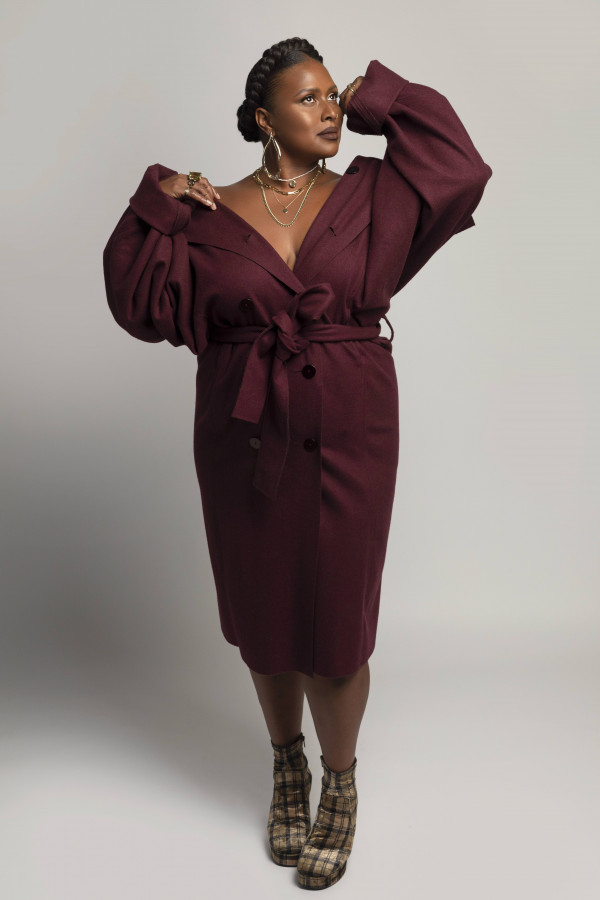 How excited are you to be playing at WOMAD in NZ next year?
Are you kidding me?! I cannot wait for it to actually happen! This is my first time headlining at Womad and I'm so ready to share this new music with everyone!
Your genre focus is predominantly Jazz and R&B, and Jazz is a fairly níche genre of music at the moment. Does this come with any challenges regarding reach?
I actually have written and produced all types of music so I wouldn't say that my genre is predominantly either of those categories. I use the term "Indie RnB" specifically so I don't have to carry the burden of being a beholden to any genre. This track has elements of Jazz, Contemporary RnB, and Neo Soul so I feel like it fits right into the landscape of modern music. If anything, the biggest impediment in the music industry today is being an Indie artist. Most music is being heard as a result of an algorithm on a streaming service. These spaces are also curated by a few people that dictate who gets visibility and that is more often than not, people who have record deals and teams of people to tirelessly fight the good fight and make sure everyone knows who their artist is. I'd love to see what the landscape looked like if your reach was solely based on whether the music was good instead of whose numbers are trending.
Where are some of your favourite places to visit in New York?
I'd give anything to have a meal at Diner or Roman's! For music, I've loved Nublu and the City Winery or The Blue Note and Pianos. I've also had some of the best nights ever at Baby's All Right. Dancing all night at Duck Duck or The Wythe Hotel. I could go on and on about New York.
Who or what influences your music the most?
I am heavily influenced and informed by my life experiences and emotions. I've been through a lot so there is a lot to draw from. Music from all over has always been a part of my life and I have never been stuck to a genre. If I am feeling it then that's all that matters. I would say that I tend to love songwriting more than the packaging it comes wrapped in. That definitely hits me deeply and inspires me to write songs and not just a vibe based off of a trend.
Being a woman in the music industry can sometimes present itself with challenges, how have you managed to combat those obstacles?
I'm not entirely sure I have. It's fu*king hard to be in an industry that is mostly geared towards artists who are men. If you aren't willing to sell every part of yourself on every platform, you are kinda shit out of luck. Of course, there are a few trailblazers, but even they get chosen to be the one face of the diverse musical landscape. We have to prove ourselves 10 times over just to get a fraction of the recognition that men receive. I'm not sure if that will ever change. But, ask me if that will ever stop me. LOL! This is what I was born to do so my choice of battle weapon is solidarity with my fellow sisters and non-binary contemporaries in the continual effort to level the playing field. Many voices, one sound.
Dream collaboration?
Lil Simz, Yseult, Jidenna, Georgia Ann Muldrow, Kendrick, Rapsody, Benjamin Clemintine, Michael Kiwanuka, Lizz Wright, Mereba, Tems, Giorgio Moroder, Rick Rubin, Khrunagbin, Andre 3000, Erykah Badu, Otis Redding, Aretha Franklin, Curtis Mayfield, Chaka Khan, Prince, Mavis Staples and Anita Baker.
Tell us about your new upcoming EP, Future Classic: Vol 1 - Classic, releasing on January 27th, 2023.
This new EP is all about paying homage to my musical influences and represents what I feel are the classics. I wanted to write something that the listener felt they had always known but had never heard before. It's the first of two EP's that I have written and co-produced here in Aotearoa that hopefully inspires you to sing along to at the cookout, in your car, in your shower, while you are vacuuming or cooking a meal for people that you love. Timeless, relatable and classic.