Out and about with Moët at the ASB Classic
Tennis goes hand in hand with glamorous Champagne-fueled fun, and the ASB Classic alongside Moët & Chandon has smashed it out of the park (or more appropriately-off the court) so far!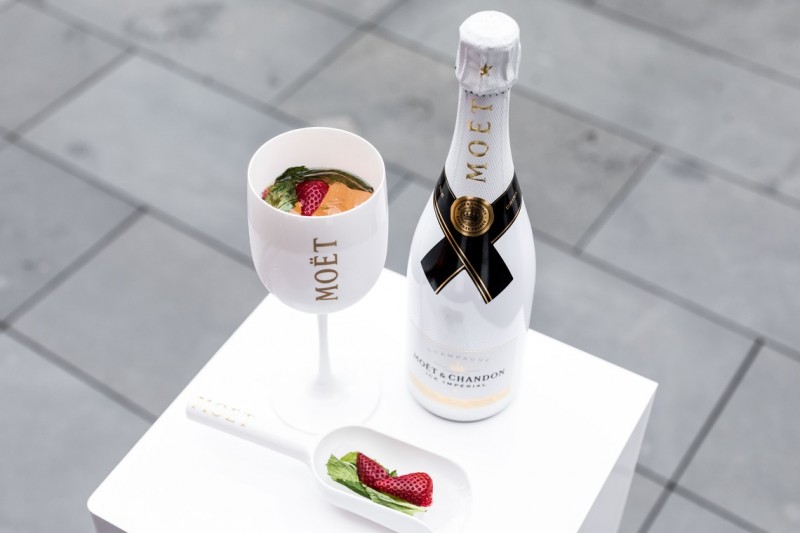 On Saturday, fans enjoyed an opulent afternoon of food, fashion and flutes of chilled Moet Ice, all whilst watching tennis superstars battle it out for a place in the final.
The Moët Ice Tennis Lunch was held within the luxurious Moët and Chandon Racquet Club- the place to be this ASB Classic. Guests were treated to a poolside runway show by Working Style and Superette which showcased the outfits of now, on the gorgeous Auckland afternoon. Celebrity Chef Martin Bosley completed the off-court experience for guests, with a decadent menu curated to be the perfect complement for Moët Ice.
The fun is set to continue for the rest of the week, with the highly anticipated Moët Ice Tennis Party this Friday the 11th of January from 12.30pm to 2.30pm. There will be plenty of champagne of course, alongside a live DJ to get the party started. You won't want to miss out on the day of celebrations, with Friday's event predicted to be one of the highlights of Summer.
Tickets are only $60 and are available to purchase here.