We chat to local DJ and Producer 33 Below
When it comes to cult music followings here in New Zealand it's safe to say that DnB and UK Garage most definitely take the cake. Now, with the long-awaited Kiwi summer in full swing and festivals finally going ahead, music lovers around the country are consuming the much-loved genres from dawn to dusk, and who can blame them?
If you're on the hunt for a few new summer sounds to add to that Saturday soiree playlist then look no further than local DJ and Producer 33 Below. Offering up a vast repertoire of sounds, including fan-favourite bootlegs of Justin Bieber and Billie Eilish with a unique UK Garage twist 33 Below is one to watch. We caught up with the soon-to-be worldly famed DJ to discuss all things music, his newest EP, Tiktok hustle and what's on the cards for 2023.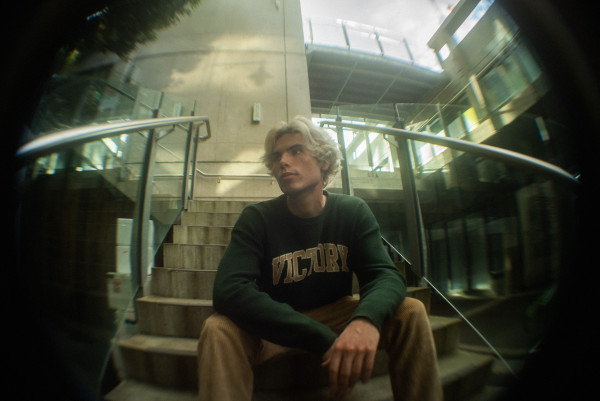 How did you get into producing and DJing? Was this something you always wanted to do?
I fell in love with electronic music in my teens after watching live DJ sets on YouTube from Skrillex, Martin Garrix, and Oliver Heldens. I then bought a pair of decks and started DJing at any event I could possibly play including school socials, the Masterton town pool wave-raves, and mate's parties. My friend then gave me a copy of FL Studio, which opened up my world to music production. It was interesting to me to be able to see all of the components of a song in front of my eyes, rather than just hearing it. I've now been producing for about 7 years on Ableton, and continue to learn and love it every day!
You've grown a pretty crazy TikTok following over the last year or so, how do you think platforms like this help you as an artist?
Yeah, I only just started understanding the importance of social media as an artist, over the past year. It's so important for musicians these days, as the ability to reach people in all corners of the world is now more accessible than ever. It is totally worth putting as much effort into content as possible to make sure that the music you have spent so much time working on actually gets heard. As much as it can definitely be a bit of a slog, you never know who the algorithm will serve your content to and it has opened so many doors for me.
What's your favourite part about making music?
My favourite part about making music is when you get the initial spark for an idea, and you can feel the music naturally building itself around this little idea. I enter a zone where I totally forget about everything else and hours can pass by working on each little piece of the puzzle. I will then step back and be able to see a whole piece of music that has been created around that first little spark. The most rewarding part about the process is playing out the track at a show and getting a crazy reaction from the crowd. That's pretty much why I do it haha.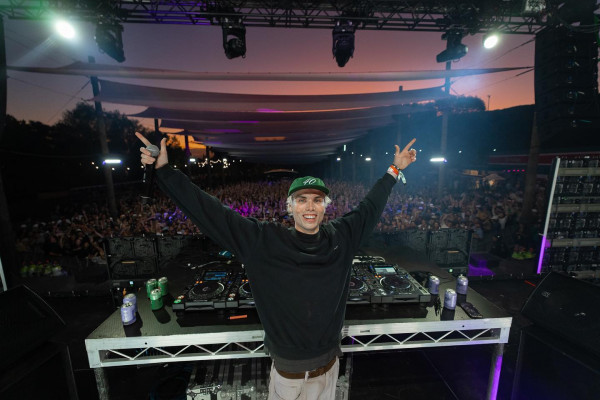 If you can choose, what's the single or project you're most proud of and why?
I'm most proud of the 'Motions' EP I put out at the end of 2022. It was the first time I had tried to put together a cohesive body of work. Each song takes so long to make so it was a bit of a daunting idea at first, but it was one of the most rewarding experiences as a producer. Finally getting it out after a year of writing was really fulfilling and I'm super proud of how it turned out. I feel like it helped me level up my production skills and learnt a lot about collaborating with other artists and writers.
You're quickly becoming a household name in the NZ music scene, how does it feel to have so many people listening to your music and supporting you?
This past summer especially has been so rewarding after putting out the EP. I am so thankful for all the people who have found my music and continued to support me throughout my career so far, and it feels amazing to see people coming out to the shows and having a good time!
You're known for remixing some of the world's most popular artists, Justin Bieber, Billie Eillish and Rhianna to name a few, what's the process behind bootlegging?
I try to find a popular song that I also like, and put my own unique production spin on it. It doesn't necessarily have to be a song that is popping at the time, but as long as it's something I know people will know, then I will run with it. I really enjoy making music around an existing vocal as it helps inspire me from a production point of view. It's also an easy way to get your style heard, as people already know the song. Similar to my original music I also just like to make them to add into my live sets, as they tend to take people by surprise!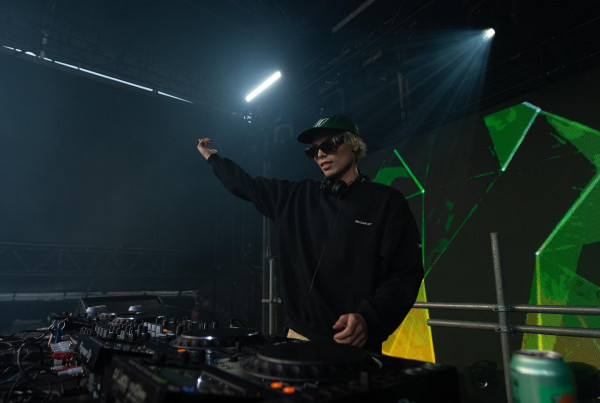 If you could collaborate with anyone, who would it be and why?
Mannnnn there's so many people who I'd love to write with! My top two artists to collab with would either be Fred Again or Skrillex. They just have such a good ear for drum sounds and melody.
What's your dream gig to play?
I'm obsessed with the Disclosure live set from Reading, so it would probably be Reading & Leeds Fest in the UK. That crowd looks crazy!
Before you play a show do you have any rituals?
I usually get nervous for about 10 minutes before the show, then I'll drink 3 beers and everything will be safe haha.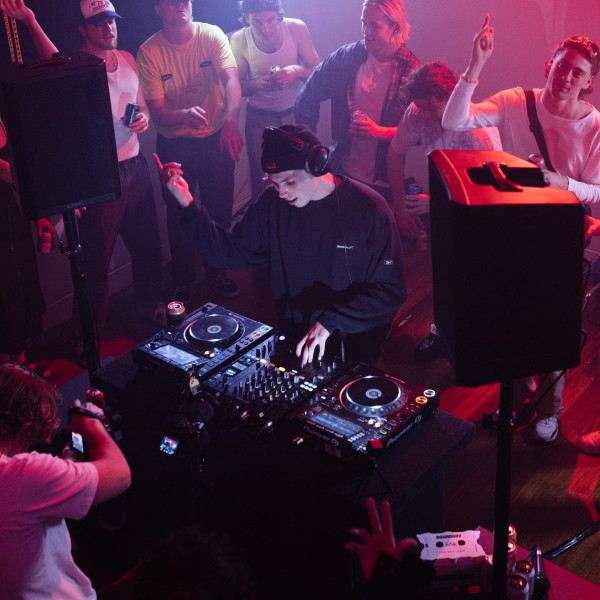 What's the one song you have on repeat right now?
I've been jamming heaps of Neck Deep at the moment. The song I have on repeat is 'In Bloom' - such a pop-punk banger.
What's on the cards for 33 Below this year? Any shows or festivals coming up?
This year is already looking really exciting! I'll be spending a lot of time in the UK and US, potentially playing shows in both countries as well, which will be the first time I have ever played outside of NZ. I am also super excited to spend time writing with some cool artists for my next project!
For anyone wanting to get into the music scene, what's your advice?
Network with people as much as you can, engage with people's content, and make sure that you are putting as much time and effort as possible into your own music and content. It takes a long time to find your sound and build an audience (something I'm still working on every day), but whatever you do make sure you continue to find those little sparks and keep building from there!