Migos' Offset and Cardi B are expecting!
It's been a busy week for Cardi B! Just days after her new album, Invasion of Privacy, was released and skyrocketed to certified gold status, Cardi B took to the stage on Saturday Night Live in a white bodycon dress to show off her baby bump. This figure-hugging fashion statement finally confirmed the rumours that have been plaguing the rapper for weeks.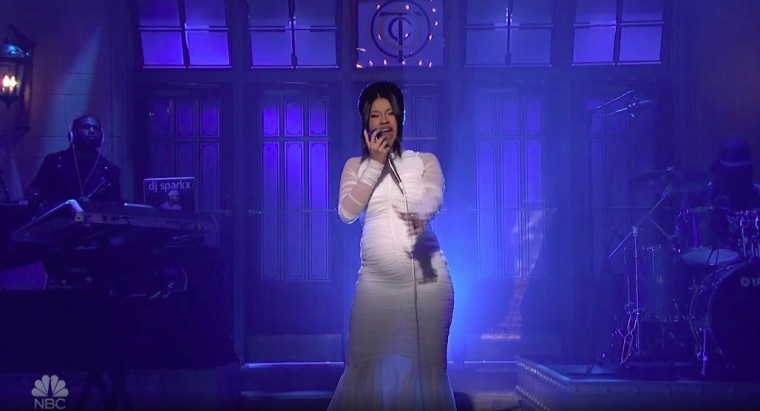 Cardi and her partner, Migos star Offset, aren't letting the pregnancy slow them down, with both members of the power couple set to perform at Coachella this year. It was also announced that Cardi is set to go on tour with Bruno Mars later this year with stops in 12 cities throughout the US.
In a since-deleted statement on her Instagram story yesterday, Cardi wrote; 'This is why I did not want to say nothing, people be so thirsty to scrutinize and try to destroy something that is supposed to be a blessing.'
Regardless of the negative reaction Cardi seems to have received, we couldn't be happier for the soon-to-be parents and can't wait to meet the newest member of Offset and Cardi's crew.
Image Credit: Noizz, Hypebae