Kate's pregnant again! But what will the new royal's name be?
If you haven't already been bombarded by this news, give it a good nine months and you soon will be, as the Duchess of Cambridge, Kate Middleton, is pregnant with baby number three!
Understandably, the betting has already begun, with many people staking their claim on which royal names could potentially be revived.
Alice, Elizabeth and James are popular choices at UK betting outpost William Hill. The name Alice was on the cards for both William's great-grandmother and Queen Victoria's second daughter. Naturally, Elizabeth, is a name fit for a miniature queen-to-be, after the current queen. And if it's a boy? James comes out equally as possible, with several kings having been titled as such.
But the bets don't end there - other names have been highlighted as potentials. Another betting site, Paddy Power, has predicted the outcome of the name Victoria, the second longest reigning queen, with names like Alexandra (the current queen's middle name), and Arthur (Prince William's middle name) closely behind.
With such a mixed bag of names, of course Diana would feature in the list, especially considering this year was the 60th anniversary of Princess Diana's tragic death. However, it has been noted William and Kate's daughter Charlotte already has Diana her middle name, so it does seem unlikely they repeat its use.
With four-year-old Prince George Alexander Louise, and two-year-old girl Princess Charlotte Elizabeth Diana, already fulfilling the 'gender balance' that most parents wish to achieve, the third royal baby will certainly be an interesting one to keep tabs on... literally!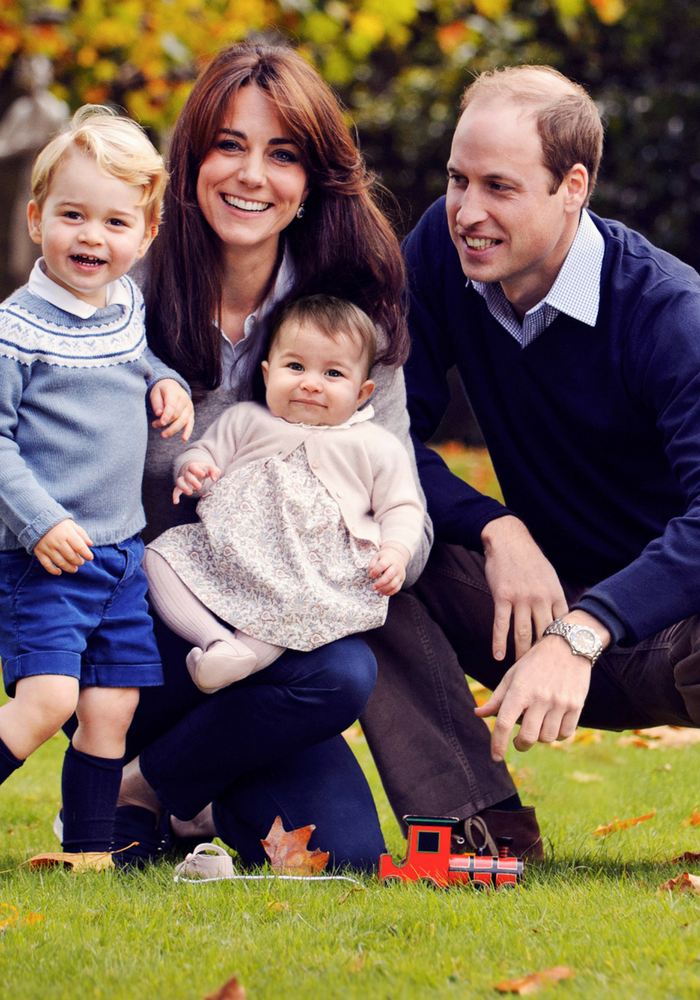 Photo Credit: Closer Weekly
Feature Image Credit: Vanity Fair