Inside Paris Jackson's Star Studded 20th Birthday Party
Paris Jackson hosted one of the most iconic birthday parties of the year, at Hyde Sunset Kitchen in Hollywood on Friday night. Amongst the multiple A-List celebrities in attendance were Ashlee Simpson, Chris Brown and Jackson's partner in crime, Paris Hilton.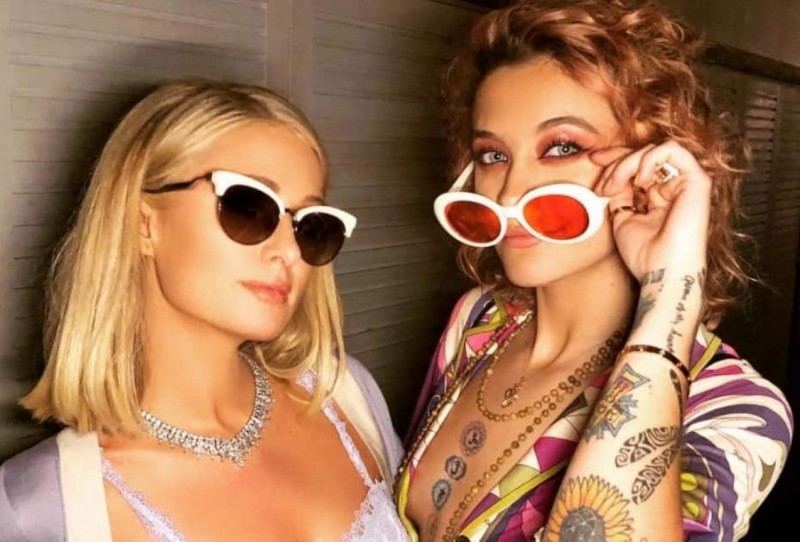 Recently dubbed by W as one of Hollywood's favourite party guests, Paris spent the night surrounded by close friends and family. The group was photographed laughing around a cake with an image of Paris' face artistically recreated in icing.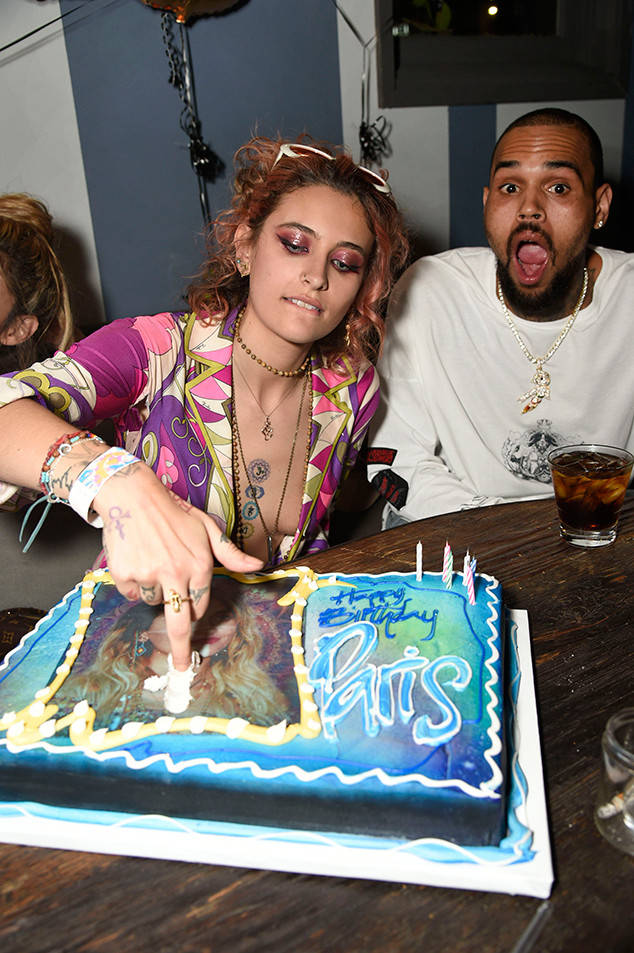 Sporting a vintage Missoni dress and white go-go boots, pink tinted sunglasses and a bold, glittery eyeshadow look - Paris was looking like a vision from the 70's. Another notable outfit mention goes to Paris Hilton, for her baby blue crop top and skirt set.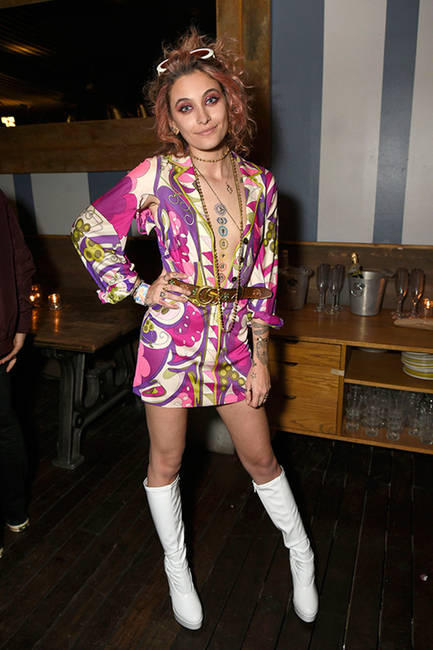 Image Credit: eonline, the fix, W magazine