In Conversation with Deep Hard N' Funky's Noizu
Deep Hard N' Funky is back for another year, boasting an incredible lineup and injecting some much-needed heat into the winter months. This July, Ellerslie Racecourse is set to be transformed into the ultimate party destination, giving attendees six-party stages to party the night away with tunes provided by artists from local legends and International icons. We spoke to LA-based House DJ and headlining act for Deep Hard N' Funky this year, Noizu, on all things music, from how he got started in the industry to his idea of a visionary.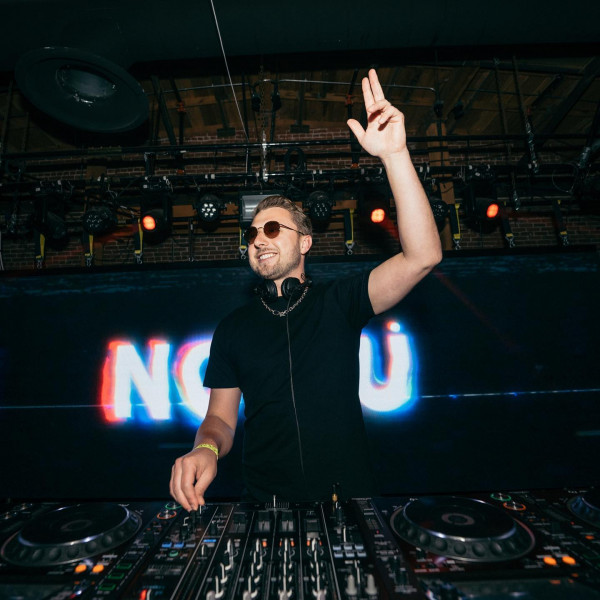 How did you get into music?
I started producing when I was about thirteen years old. I played piano and guitar so I had some music background too. Producing felt like a game when I was a teenager… I was obsessed with learning more and improving my skills. There is something so amazing about first discovering something and getting fully immersed.
If you could collab with anyone in the world who would it be?
I'm a huge fan of Santigold. I grew up listening to her albums and her voice is so sick. I think she would sound epic on a house track.
You're coming to New Zealand in July, what are you excited to experience?
I'm so excited to come to New Zealand! I've only been there once and I loved every second of it. I'm from London originally so there are parts of New Zealand that remind me of the UK so I weirdly felt at home there even though it's the other side of the world.
What steered you towards house music?
I was producing a lot of different types of EDM for the last ten years. Chris Lake started putting out tech house records and the end of the Big Room House phase - I loved it so much and I knew I could make it so I was really inspired when I first started Noizu. I've made it ever since and I feel comfortable making it. I just love the vibes at house shows.
Who do you think is a visionary?
Even though his music is completely different to mine, Bonobo is probably my favourite producer for the longest time. He consistently makes amazing music and keeps pushing his project and sound forward and never fails to deliver. I'm actually listening to him now while we talk!
How did you come up with the name 'Noizu'?
It's Japanese for noise. I love how it looked written down - I've always loved Japanese text.
What is your guilty pleasure song?
Above and Beyond - Sun & Moon. I played it at EDC Las Vegas this year; that song is so emotional. It brings back so many good memories and feelings.
During the last couple of years, you've performed at many shows - what do you think is the most noticeable change in club culture?
I've seen the house/tech house scene grow so much. It's at a point now where it has become mainstream and there are a lot of people doing it, but it's great to see people accepting it and enjoying it. Especially in the US… the scene has erupted over the last four years. Can't complain about that!
What's next on the cards for you?
More music, more releases on my record label Techne, more hot sauce (my company is called Heaters Only) and more shows! No slowing down now!