In conversation with Claire Cowan: Composer of the Royal New Zealand Ballet's Cinderella
You can be a lover of fairytales and still agree that few would pass the woke test in 2022. More than a little bit outdated in structure and sentiment, Cinderella was a prime candidate for a thematic overhaul, but how to do so without losing the joy and escapism of the original story? Enter the Royal New Zealand Ballet, whose new season of Cinderella is shaking things up and bringing a modern spin to this beloved ballet. Remix spoke to composer Claire Cowan about the ballet's new queer themes, discotech score and independent heroine who is far from a damsel in distress.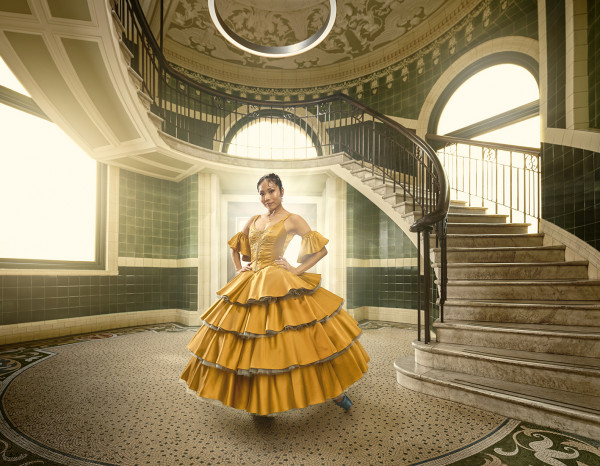 Cinderella is a classic fairytale that's been retold both on and off the stage for centuries. How do you relate to the story?
The story itself didn't appeal to the modern-day feminist life that I live. The old message essentially boils down to, 'find your prince and you'll live happily after.' This is not the message we need to be putting across to a younger audience. Choreographer Loughlan Prior, designer Emma Kingsbury and myself took this story into our own hands and created a heroine that is much more modern in her thinking. So rather than 'find your prince' the message became 'find yourself'. There's still a fairytale ending and a 'happily ever after', it's just not the one that we're used to seeing.
With Cinderella being a very traditional ballet, what was it like making it modern?
We put a lot of humour into it and there's a lot of action. There's so much colour and fun and life. It's definitely not a drab, old fairytale anymore. We've merged lots of different time periods together so that we have references to fashion history and pop culture throughout, and this is reflected in the score, too.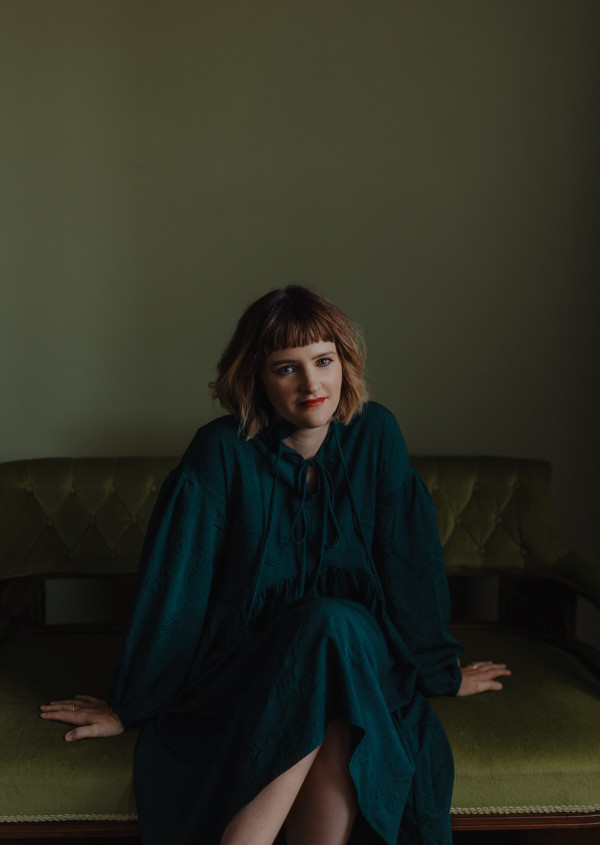 The production has been described as 'contemporary, cool and a little bit queer'. Talk to us about using the stage to literally 'platform' queer themes, and how important inclusionary narratives are to the future of ballet…
I think seeing yourself represented in any art form is very important. Young audiences especially need to be able to envision themselves in the stories we tell in order to connect with them, and feel seen. Regarding the queer aspect, Loughlan and I are both queer and it came down to this realisation that if we wanted to see people like us represented on stage, others surely would, too. Ballet as an art form is pretty traditional and it's got a long way to go in terms of that diversity and inclusivity. We're hoping this production is a tiny step towards putting more queer characters into ballet stories.
What can we expect from the score of Cinderella and how does it differ from your previous works?
The score is very eclectic and it takes its inspiration from many different genres – traditional folk music, music from the medieval period, the baroque period, the classical period and right up to present day discotech. There's a lot of rhythm, a lot of percussion, a lot of use of melody. It's immediately singable and hummable which is similar to my other scores but this is the most eclectic score I've done.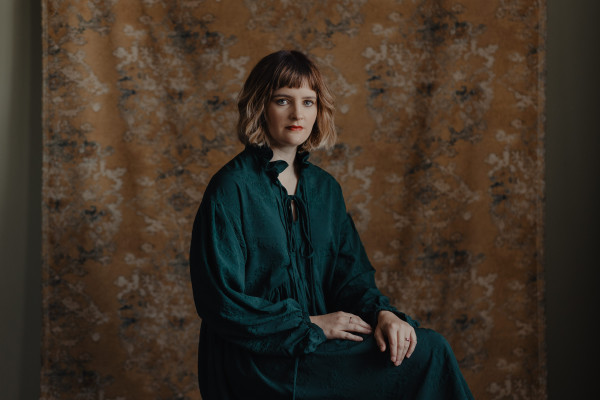 What do you love about the process of building a ballet, both from a musical and a production perspective?
I like the fact that you can come up with a crazy idea and a few months later it's on stage and happening. There are so many moving parts and people. Costume makers, prop makers and dancers come together to execute this vision that began in your head. I love going into the rehearsal room and seeing what Loughlan has done with the music and whether he has interpreted it as I'd imagined when I was writing it. Watching it all come together in the rehearsal room is my favourite part.
Cinderella is debuting at the St James Theatre in Wellington in celebration of its reopening. With the live arts scene slowly starting to pick up again after a very tough couple of years, what words of encouragement can you offer the public to book tickets and support local arts?
It's about time that people got back into theatres and supported the arts. We've been suffering so much during the pandemic. Since 2020 the Royal New Zealand Ballet's shows have been repeatedly cancelled because of Covid, so this is an incredibly special production. It's going to be a spine-tingling experience to not only open the St James, but to put dancers back on the stage and bring that audience to full capacity again. I think it will sell out fast so you should secure your tickets as quickly as possible!