future music festival sydney... a 36 hour whirlwind musical experience
By Will Seal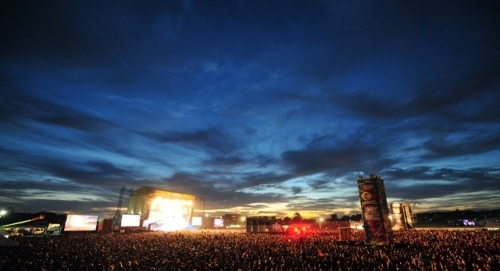 It was always going to be a whirlwind visit – 5:30am check-in at Auckland International, 9:30am arrival in Sydney, 1:30pm festival arrival and flying straight home the next day…Red Bulls are a go. Promising a diverse and eclectic star-studded line-up of new trend-setters, classic acts and everything in between, the likes of Prodigy, Rita Ora, Azealia Banks, Bloc Party and Dizziee Rascal blasted audiences day and night with near stellar performances all around – and they did it with gusto. Being from little old New Zealand, the 50,000 party-goers and extreme sweltering heat at Sydney's Randwick Racecourse was near overwhelming – but the infrastructure held together with what seemed to be few issues for punters overall. Crowds were typically Australian, leaving me feeling woefully inadequate in the steroid and tattoo arenas, but seemed to be in high spirits with everyone keeping mostly calm (the nice [armed] police officers trying to direct a lost Kiwi into the venue agreed).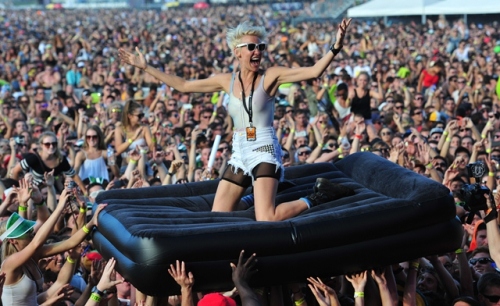 Channelling my inner The Edge lover, first act of the day was the incredibly nice (we've interviewed her for REMIX previously) Ellie Goulding. Wooing crowds with her beautiful sound, she kept it upbeat, fun and vibrant as the crowds rolled in and the day began to heat up. Serving as an excellent follow-on, Rita Ora was next, necessitating a mad dash between stages as she built crowd excitement to the next level.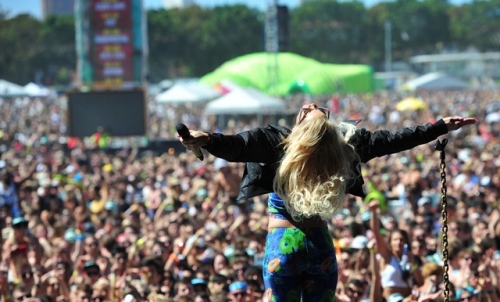 From this point on I was going to chronologically run through the acts and my thoughts across the day, but everyone likes a good list, and it's more fun to read this way. So, other personal highlights across the day were: Prodigy… my god, do they ever slow down? The final act of the day I managed to catch, the crowd that packed the dance tent was (very) noticeably older compared to the average across the day, but once the lights went red and the bass kicked in, they partied like it was somewhere between 1997 and 2004. With all the big hits including
Firestarter
and
Smack My Bitch Up
, it was a set of classics with a little bit of contemporary thrown in for good measure. Crowd went nuts, perfection.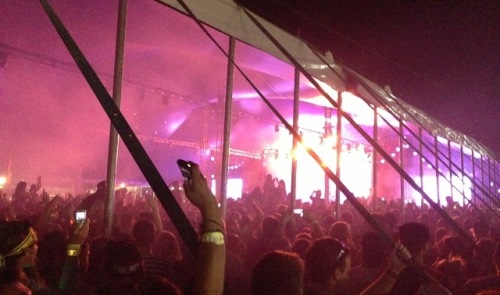 Dizzee Rascal – while yes he comes to Australia and NZ every year without fail, one of Hip Hop's greatest showmen does it with such pizzazz you can't help but love him. Hits like
Fix Up, Look Sharp, Bassline Junkie
and
Bonkers
(as a finale) kept the crowd doing the same while confetti canons boomed and the basslines thumped out. It was glorious.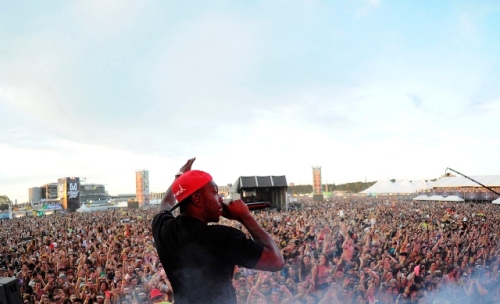 Rudimental – providing a solid set with lock, stock and the lot, this act delivered exactly what was to be expected of their chart-topping hits. Their mix of personal tunes with a few definitive covers ensured a diverse mix and an enthusiastic and captivated crowd. Having not seen this quartet in the past it was a totally fresh experience but with all the familiarity of a professional doing their job well (which they repeated later – see below).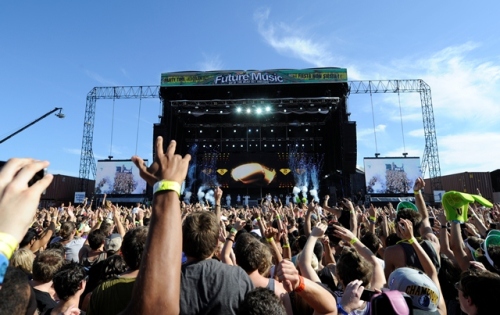 Avicii – this photo says it all, madness and quality: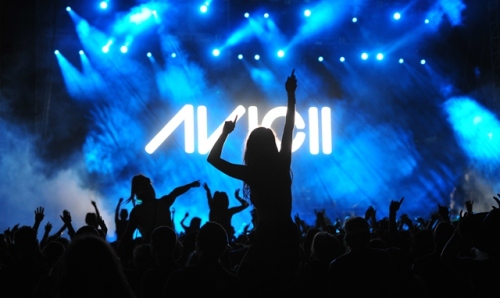 Psy – Gangnam Style…I'd been drinking, I haven't seen him live, he met the Secretary General of the United Nations, fuck it, what else was I going to do really. Didn't do the dance though.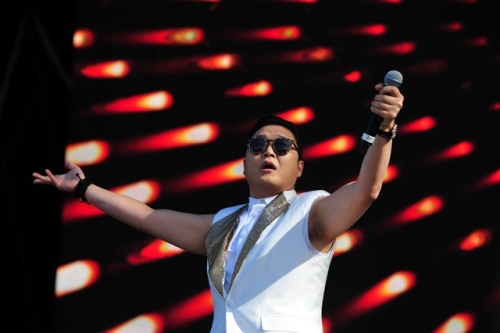 Richie Hawtin – keeping it minimal and techno influenced, Richie's set allowed me to 'get away from it all' and enjoy a much needed break and a beer at the Cocoon Heroes stage. Sound was a little off, but his quality mixing and overall great performance made up for it nicely. So overall how was my Future Music Festival experience? Superb. While entirely overwhelmed by the crowds and heat, the assorted selection of genres and acts made for a great day out. Prodigy were my highlight of the night (always steadfast, reliable and over delivering), while Dizzee Rascal and Rita Ora compete for the crown of best day-time act. But it wasn't over yet – hell I still hours before my flight, so after a long wait I hopped aboard one of the free busses (huge help) and headed town-ways. Having been in Sydney a few times, I aimed towards what I hoped would be a satisfactory end to an otherwise marvellous day – Chinese Laundry. One of the biggest, longest running nightclubs around, I'd heard amongst the post-festival bus-line chatter that Rudimental would be gracing the venue for an official FMF after-party with their second performance of the night. Hell, after such a good showing the first time, why not go for double or nothing? That was my general thinking anyway… And it paid off in droves. A packed out crowd brought the club to a stand-still as every person in attendance made a break for the zone they occupied. It was chaos – but in the best way possible. Delivering a once-again stellar set it was the perfect end to a long, dry and dusty Australian festival experience. And that's a wrap – all in all a typical massive music event undertaking with tons of people, sweltering heat and long lines – but balanced with amazing weather, an incredible line-up and a hassle-free day of awesome music and atmosphere. Big props to the Future Music Festival app too – made life a breeze.