Fifteen minutes with Flume
With over 10 million monthly Spotify listeners, 1 Grammy, 3 studio albums and a global cult fan following, Harley Edward Streten, more commonly known as Flume, is a household name to be reckoned with. Effortlessly redefining the electronic music world for the better, the 31-year-old Sydney-born artist and self-proclaimed introvert sat down with Deputy Editor Orion before his recent Auckland show. In a very casual chat with an espresso in hand, the two discussed his 2023 goals, career-defining moments, the one time he met a walrus called Wally, a whole lot of surfing, and why a glass of champagne is the only thing to get him in the performing zone.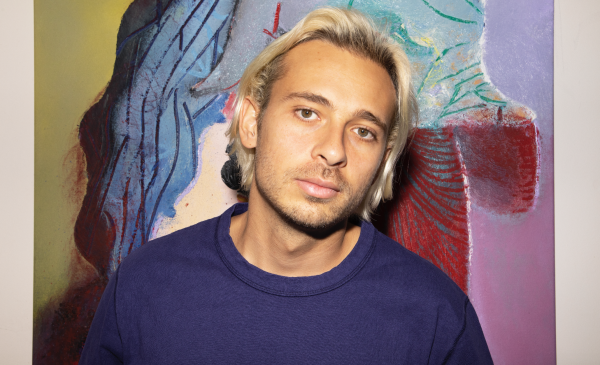 How does it feel to be playing in New Zealand?
I love playing in New Zealand. It's kind of like playing in Australia, to be honest! We often compare NZ and Oz. Someone gave me a Cookie Time cookie and a TimTam this morning and asked me which one was better. They're both extremely good in my eyes and I think the same goes for the crowd! Australia and New Zealand are my favourite places to play. From day one, the music was supported in both. It wasn't until a little bit later that America and Europe started to discover it. I can play things deep into my catalogue and everyone will know the words. Kiwi fans are my day ones.
Do you have any pre-show rituals? Do you still get nervous?
I always start with a glass of champagne. I do still get nervous before I play, especially if I'm doing them back to back. It's still such a freaky concept to me! I'm quite introverted so speaking in front of people and being surrounded by that many people still blows my mind. Another artist who actually feels the same way is Lorde. We often bond over our introverted-ness and how you kinda just get thrown onto a stage with all these people looking at you. You do start to get used to it and it's so much fun when you're up there. But yeah, nothing like a little champagne to get you in the zone.
Who looks after your dog Percy, better known as @lilfried.chicken on Instagram when you're away?
My mum! She's staying at my house right now and Percy loves her so much.
Has there been a defining moment in your career where you realised you've made it?
One time I did a festival opening slot, I think it was Splendour In The Grass, and I played at 3 pm which is pretty early. The tent was pretty much empty in the beginning but towards the middle of my set, the whole tent was full. The crowd was just crazy! It was literally just me in a pair of board shorts, with a projector behind me showing some kind of green album artwork. I hadn't played to more than maybe 100 people before that and there were like 7000 people there. That was probably the moment where I was like holy sh*t. And then I think winning a Grammy because that's kind of a big thing.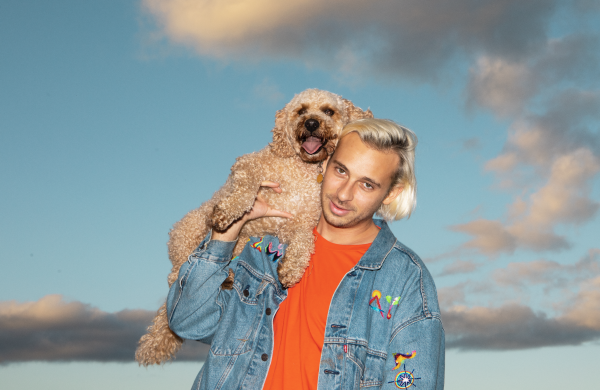 Do you ever experience creative block? What pushes you to finish a song or project and not leave it as a draft?
I mean, a deadline is great haha! Sometimes it's hard to think because you can get stuck on something and begin to lose your mind a little bit from going over and over it again. At that point, you begin to have a negative relationship with your music. Before I get to that point I've now learnt to take a step back. Sometimes if I'm stuck, for example, if I have something that is 120bpm I write a whole other song which is also 120bpm, in the same key but completely different. I'll then drag them together and take bits from each until I like what I'm hearing.
What's the one thing you miss about Oz? Besides friends, family, and your dog?
Surfing, natural light and fresh air. I like to have my morning coffee outside in the sun. But there are of course lots of things I miss because it will always be home.
If you weren't doing music, what career path do you think you'd be on?
I'd probably be doing psychology I think. I've always had an interest and wanted to study it.
Where is your favourite place to visit in NZ?
I don't know what the beach is called, I think it was in Dunedin or Christchurch? I got a ride from the airport one time and I got chatting with the driver. He was telling me how he surfs as well and was like 'do you wanna go?' It was winter at the time but I was like alright, f*ck it. He took me out the next morning at sunrise. I was geared up in a full wetsuit with a hood, gloves and boots. I don't think I've ever been colder in my life. It was honestly like a fantasy land. There was also this walrus just floating around which was kinda weird. The guy said his name was Wally and he's a local who just chills out there.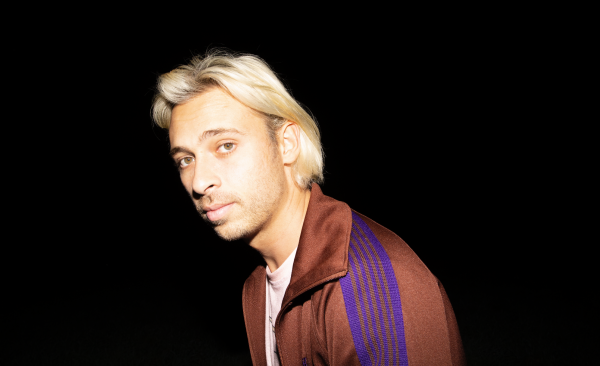 What's on your show rider? Anything Unusual?
I don't have anything particularly niche or weird but maybe I should start putting something on there just to see what shows up.
Who are some of your biggest musical inspirations?
Lately, I've been listening to this guy called Sam Gendel. I've also been adding lots of saxophone into my new stuff, putting it through weird effects and what-not. I have actually been listening to a lot of drum and bass too. My friend is from New Zealand and of course, he listens to a lot of it! He gave me these two playlists to listen to and I've just been pumping them whilst doing things around the house.
This is a bit of a weird one... If you could dispense five drink liquids out of your fingers, what would they be?
Do they have to be drinkable? Can I have a stream of liquid gold out of my thumb? Ok no, let me think... Sparkling water, but it has to be the Topo Chico brand, that one has the best bubbles. Coffee. Genmaicha green tea. Wait, I've completely forgotten about alcohol! Screw the green tea! A Dirty Vodka martini, a classic Red Bull and then I should probably also choose normal water.
What does 2023 have on the cards for you? Any resolutions or goals?
Honestly, just to get healthy. Last year I did a lot of touring and I kind of just gave up on my health. More surfing, being with my dog, basically just doing wholesome sh*t. I also want to work on a heap of new stuff but I don't want to be stuck in an airconditioned room with fluorescent lighting. The main goal is to get out outside I guess.
PHOTOGRAPHY by ZAK BAYLY