Does this mean Taylor Swift's girl squad is back together?
Taylor Swift is a celebrity that everyone has a strong opinion on, but love her or hate her you have to admit that her latest performance with BFF Selena Gomez was beyond cute. Before bringing out Gomez for a special rendition of "Hands to Myself" at the Rose Bowl leg of her Reputation tour, Taylor teased the crowd, saying "one of the realest and truest of the friends I've had in my entire life" was about to take the stage.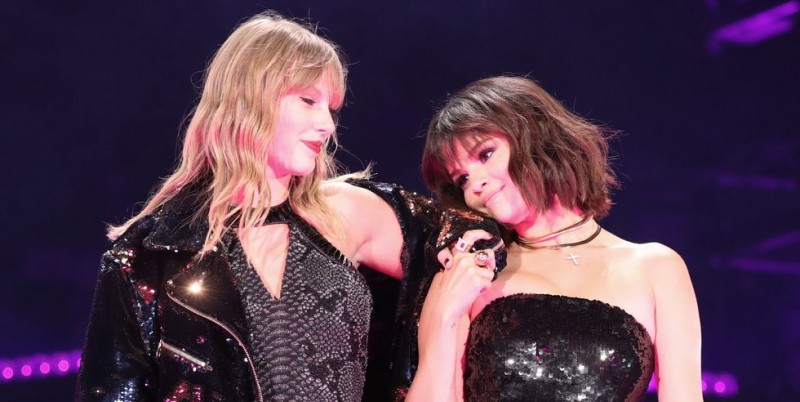 Earning them the coveted title of best friend goals, Selena gave a tear-inducing speech to the audience of 60,000, where she absolutely gushed about Taylor;
"Are you guys having a good night? I have to say thank you to my best friend of about 12 years, almost 13, and the reason why she has been one of my best friends is because this person has never ever judged a single decision I've made. She's always met me where I've been. She's encouraged me when I've had nothing to be encouraged about, and I don't know if I would be as strong as I am if I didn't have you and your family because you've changed my life. And—she's going to kill me after—but honestly, thank you for the bottom of my heart for supporting someone who I know is the most beautiful, strong, independent woman I've ever met. So thank you as a best friend."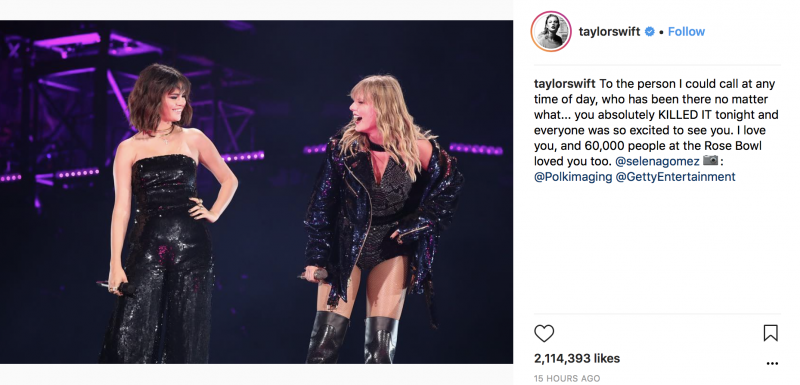 Swift quickly returned the singers affections in a loved up Instagram post, writing; "To the person I could call at any time of day, who has been there no matter what... you absolutely KILLED IT tonight and everyone was so excited to see you," Swift wrote. "I love you, and 60,000 people at the Rose Bowl loved you too."
We're not crying, you're crying.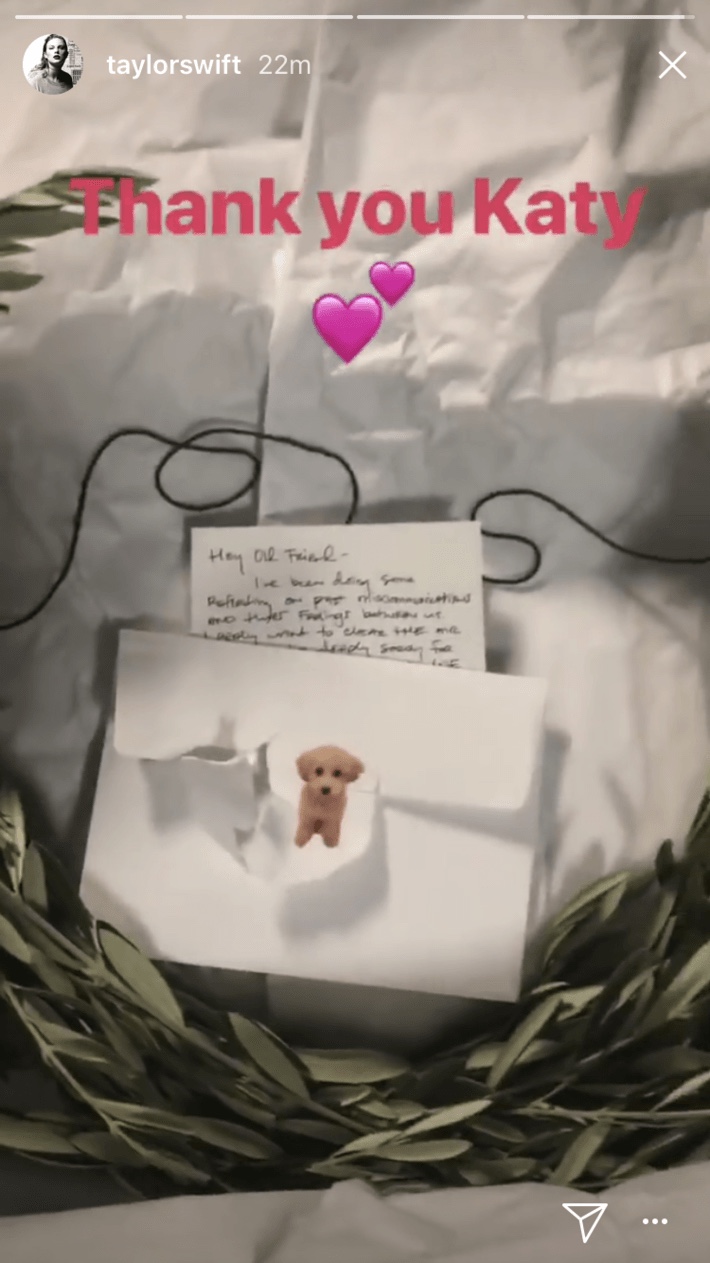 The super cute performance comes shortly after the high publicity feud between Taylor Swift and Katy Perry came to an end after Perry extended an olive branch, literally. The surprise gift included a letter in which Katy wrote that she was deeply sorry and that she wanted to clear the air and yes, it came with an actual olive branch. Taylor replied by posting the gift on her story with the caption "Thank you Katy."
With all of these good vibes going around it looks like Swift's girl squad is as strong as ever. And who knows, maybe Katy Perry will be the next addition.
Image Credit: Elle,