Converse Creative Hub: Diaz Grimm
The abundance of creative young Kiwis leading in their industries inspired us to catch up with four of our favourite guys about how they got started and how they're ready for more.
All four boys are photographed wearing their own pair of sneakers from the new Converse Chuck Taylor All Star II Collection, which was designed and built for the next generation of creatives who are always on the move. This week is musician and creative Director Diaz Grimm...
How did you initially get into making music?
It wasn't until mid 2012 after a life changing trip across America that I decided it was time to do something with my life and get somewhere. With music and creativity being my two leading passions, it was an obvious path. Tony Douglas was the first person I connected with to create something and from there, over the past four years, the network of creatives has grown hand in hand with my love for creating.
What are you working on at the moment?
I'm currently working on my second project, '2077'. I'm hoping to carve a new sound with the growth I feel I've gained since finishing my debut album Osiris. I'm also looking to release the final two music videos in the four part series attached to Osiris over the next few months. I'm interested to see where I can take 2077 with the knowledge I've gathered since my last project's release.
[caption id="attachment_10373" align="alignnone" width="700"]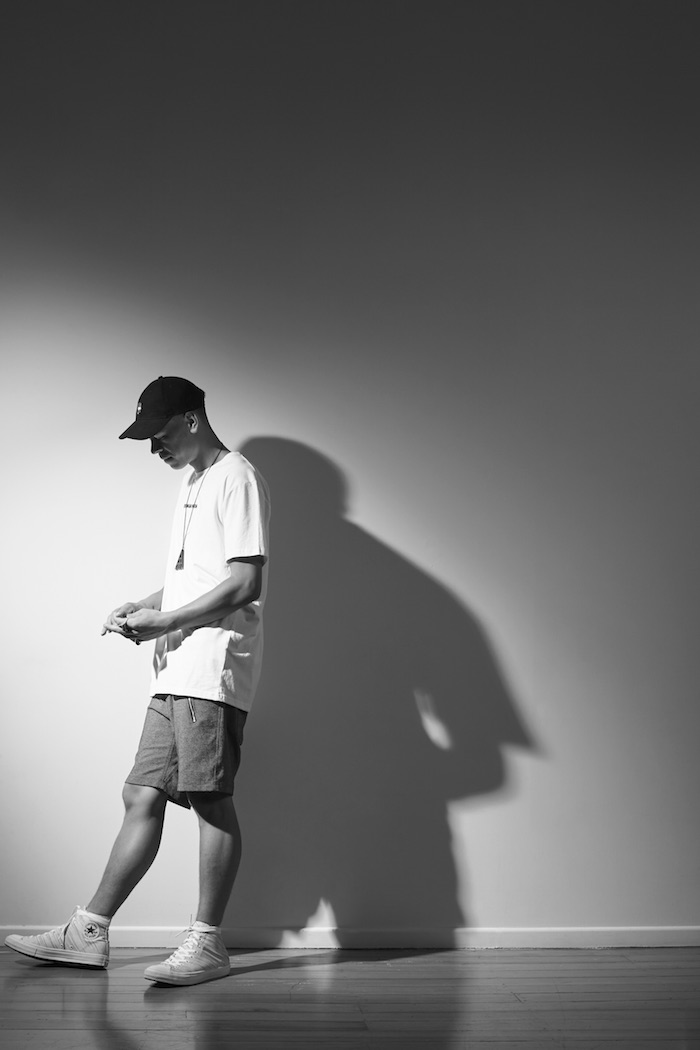 Image by Garth Badger.[/caption]
What is it you love about what you do?
There aren't many things in life that give me as big a buzz as imagining or creating something in my mind and then being able to physically hold that idea in your hands or listen to it in the car. The freedom that comes with knowing anything you can imagine or dream is possible is what I love the most.
What is your proudest moment/creation/achievement in your career?

Tough decision. Last year my debut album reached the New Zealand charts, was nominated for hip hop album of the year at the Vodafone New Zealand Music Awards and set in motion a whole wave of special moments that still make me feel proud. Being invited to play South by South West in Texas was one of the bigger moments. It's probably my growth as a person and who I have become today from the trials I faced on the journey that I'm the proudest of.
Are you ready for more this year? How do you plan to plan to take it to the next level in your career over coming months/years?

I'm currently in America with my new project, 2077, for six weeks of meetings. I'm trying to build a good network and foundation here for the release. In the beginning I needed to leave Cambridge and move to Auckland to reach my goals, now two years later my goals have outgrown Auckland and it's time to step the game plan up again. Together with my team and our game plan, I believe we're on track.