The Kardashian Family's Most Extra Parties
Kim Kardashian-West has made headlines again this weekend, this time for executing one of the most unique party ideas that no Pinterest board could ever: a CBD-themed baby shower. Kardashian stated that she could feel the stress of being an expectant mother yet still wanted to celebrate the upcoming birth of her fourth child in early May - hence spending an afternoon with her closest friends doing meditation and cannabidiol in the Wests' expansive backyard.
While CBD - a substance found in cannabis that does not give a psychoactive high but is used for its therapeutic value - is no longer a classified as a controlled drug under New Zealand law, it is still classified as a prescription medicine that requires patients to obtain a prescription from an authorised prescriber before obtaining for medical use. So while we #cantrelate to the events that took place last weekend, the feeling is nothing new: we've been FOMO-ing over every Kardashian bash since the one where Tyga gave Kylie a Ferrari.
You can always count on a Kardashian shindig to be a lavish OTT production, star-studded with their famous friends in attendance as both guests and performers. Acing everything from twenty-firsts to weddings to Christmas parties and everything in-between, they (and the high-budget production teams behind them) have proven that no other family gets down quite like the Kardashians.
Here we take a look at some of the best Kardashian parties we wish we could've been there for.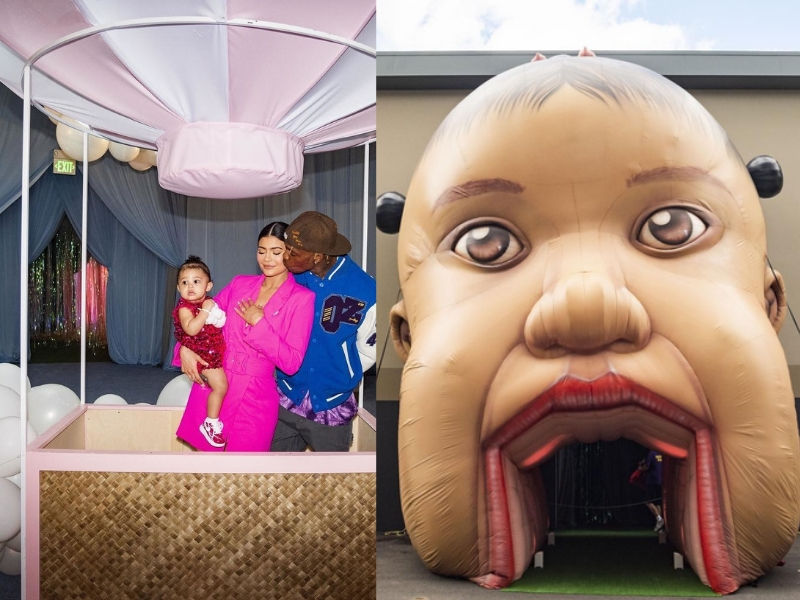 Stormi Webster's Stormiworld 1st Birthday Party
A nod to baby daddy Travis Scott's latest album, Astroworld, Stormiworld was Jenner's dream come to life in the form of a rainbow-coloured theme park. Guests were ushered in through the mouth of an inflatable Stormi as the entrance (erm, cute?) into the playful space that included a carousel, ball pit, and hot air balloon. And because it just wouldn't be enough to play Baby Shark on Spotify at your child's party, Jenner enlisted Pink Fong, the children's band behind the hit, to do a live performance themselves.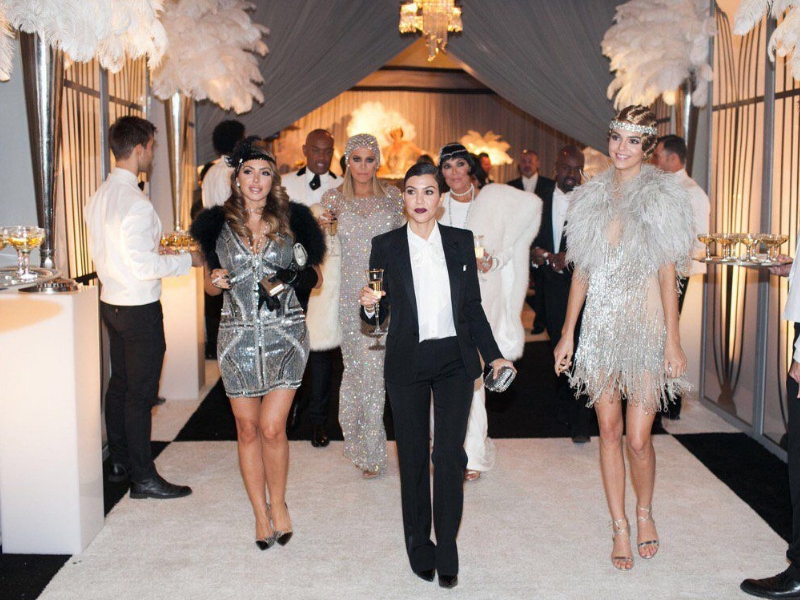 Kris Jenner's Gatsby-themed 60th Birthday Party
The Kardashian-Jenner clan all combined forces to throw momager Kris an epic 1920s themed birthday bash reportedly costing $2M. The Roaring Twenties vibes were achieved through decadent art deco interiors, and the sisters dripping in thousands of dollars worth of Swarovski-crystaled gowns - save for Kourtney, who served as the Jay Gatsby of the night. Could it get any more opulent than this?
North West's Kidchella 1st Birthday
Kim and Kanye went all out for their firstborn's first birthday, with a Coachella-inspired party back in June 2014. Aptly named "Kidchella", the event was complete with teepees, a bouncy castle, face-painting stations, and not to mention a Ferris wheel.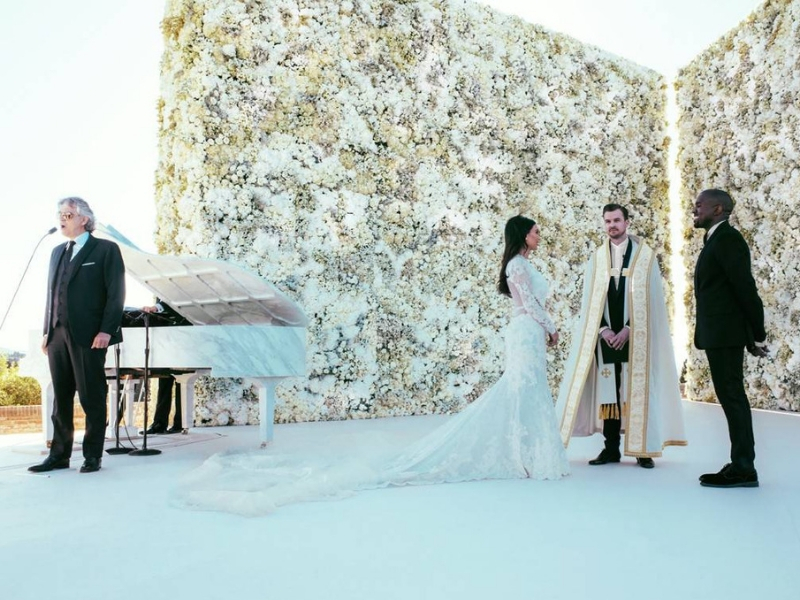 The Kimye Wedding
The weekend-long celebration consisted of a lavish pre-wedding party in Versailles in which the pair rode around in a horse-drawn carriage and were serenaded by none other than Lana Del Rey. The couple then flew their 200 wedding guests to Florence, Italy for the nuptials, where Andrea Bocelli sang "Con te Partitó" as Kardashian walked down the aisle.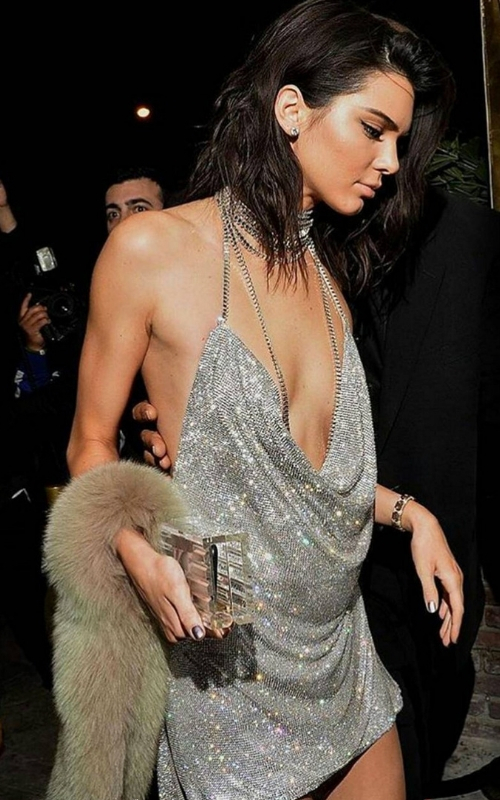 Kendall's 21st
Going all out for her legalisation, the star's 21st involved a custom-made take on Paris Hilton's 21st birthday dress and being gifted a Rolls-Royce by a complete stranger, which she had been too drunk to remember the next morning. Guests in attendance included a bevy of fellow Victoria's Secret models, as well as ex-flame Harry Styles. Must be nice being Kendall.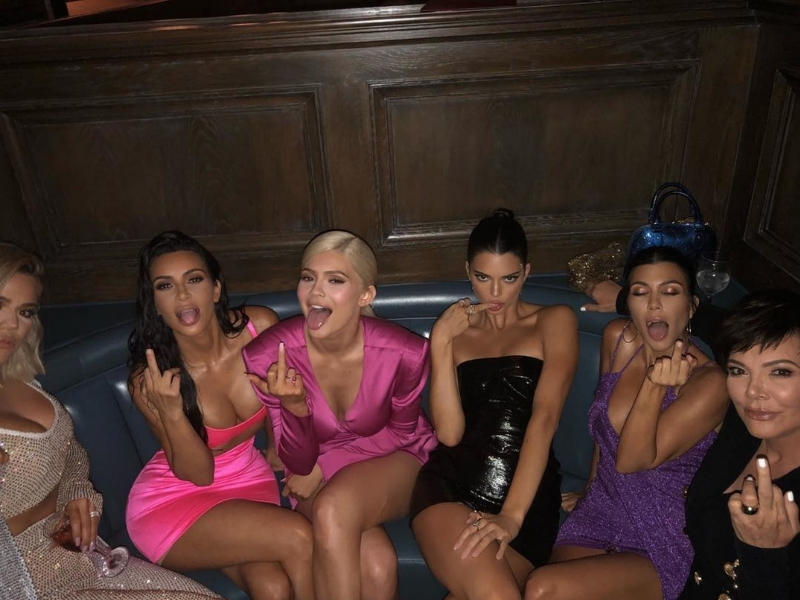 Kylie's 21st
Kylie's Barbie-themed bash involved not one, not two, but three birthday cakes. And of course, two different outfits that instantly reached iconic status as soon as they hit Instagram. Bartenders were uniformed in shirts that had Kylie's controversial Forbes cover printed on them, and served drinks in colour-coordinated cups that would signify guests' relationship status.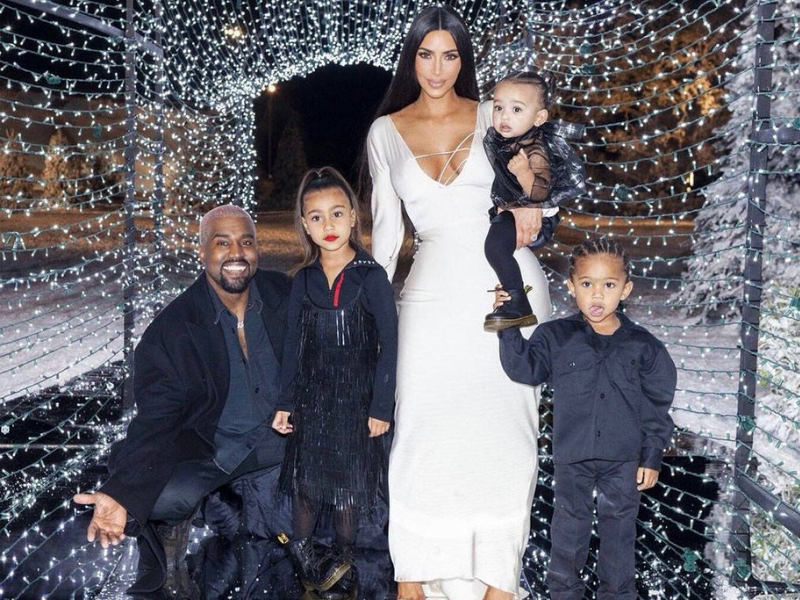 Kris Jenner's Annual Christmas Eve Parties
Otherwise known as Krismas, no less. The head of the Kardashian-Jenner clan seems to outdo herself every time, with holiday celebrations that become even more lavish and luxurious year after year. In the past, these have featured a churro stand, snow machines, a grinch, and goody bags with loot worth up to $300,000 each. As the old proverb goes, the devil works hard but Kris Jenner works harder.