art in the dark starts tonight: remix talks to harry silver
Art In the Dark
starts... tonight! The annual evening presentation of Kiwi creativty in Ponsonby's
Western Park
is one of our favourite community projects. There is another line up of incredible local talent this year, which is why we've been profiling some of the Art In the Dark artists over the last few weeks. Check out our interview with 'reality engineer'
Henry Silver
from the
Interrupt collective
below and head down to Western Park from 8pm to midnight between Thursday 7th and Saturday 9th November.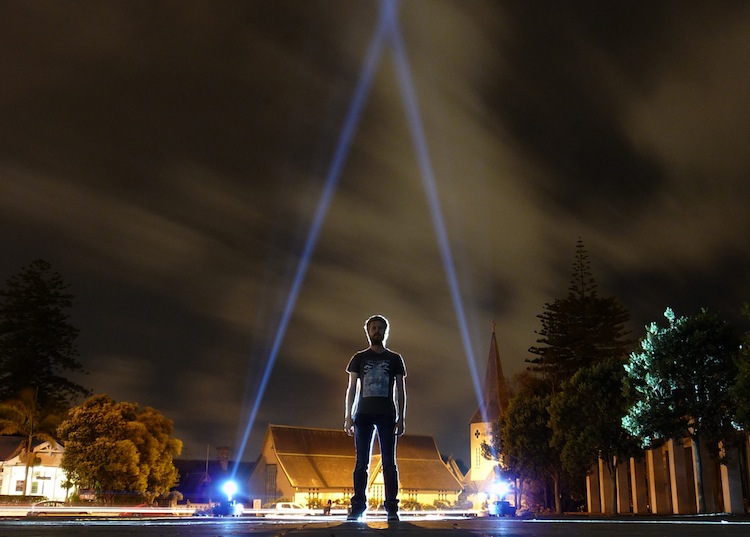 Tell us a bit about your practice.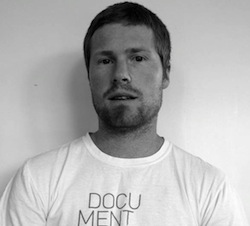 'Interrupt' is a collective of digital-media artists, interaction designers, live video performers and sonic artists working across a range of live performance projects and installations. The binding principle of the collective is to generateexperimental work that explores the boundaries between architecture, video, performance, sound and interaction. One thing I'm doing currently is working for Colab at AUT to help foster the community of creative technologists in Auckland. We are hosting weekly open workshops and Monthly Interactive Practitioners meet-ups providing valuable links between people, skills and knowledge, enabling more collaborative opportunities and building the collective capabilities of the community - so we can see more amazing stuff at Art in the Dark in the future.
What will you be presenting at 'Art In the Dark'? Can you tell us a bit about this particular piece/s and why it was right for the event?
We are presenting
robra
|
arbor
, using a high-powered laser projector to stimulate and respond to a large tree in the park. We will be activating the tree with a reactive reflection of photons and pixels. Thanks to the guys from Flying Pictures for providing the laser. Interrupt has done a few other works with laser; we started at a New Years Eve gig using one to map a stage and then another at Te Papa with Module. Stuart Foster has done his own collaboration called Ko Tatou Te Tangata
with Kura Puke recently that also used laser but in a very different way. So this is another step in the laser journey, after this we will be looking to develop our own software to create interactive laser installations!
What do you think it is Aucklanders love so much about 'Art In the Dark'?
Free access to a diverse range of exciting work that transforms the atmosphere of Western Park.
As a creative, how do these platforms help you?
Things like Art in the Dark are absolutely essential for what we do, it provides a great platform to engage with the public on new works and ideas.
In general, would you say New Zealand is ahead, on par with or behind the rest of the world with our support of creatives?
There are some great initiatives going on out here, often it is more a matter of raising their awareness and helping people connect with them than reinventing the wheel. We know our core systems of education and employment don't actually encourage or support real creativity - it would be interesting to see what it would look like if we did. I think we need to get away from the idea of the "creative industries" everyone is and should be supported in being creative, not just a certain sector.
What's your favourite Ponsonby spot?
I'm looking forward to hanging out at brand new creative space called the Semi Permanent Research Lab. I'm hosting a Colab evening meetup there on the 19th of November with Hellicar and Lewis who are some fantastic chaps from the UK who use art, technology and design to create groundbreaking experiences.
What's your idea of an ultimate summer day?
Ocean and friends.
If you could meet any two people – one alive and one dead – who would they be? Why?
Osama Bin Laden & Edward Snowden. Lots of interesting things to talk about.
How did you get started / into your practice?
Interrupt collective all come from different backgrounds, music, spatial design, interaction design, I came from a VJing background when my mates The Upbeats asked me to VJ for some gigs and that began my path to where we are today. The common thread we all have is a connection with creative use of light and technology. We were really lucky to present alongside Anti VJ and
HC Gilje
at Wellington Lux 2011 which inspired us to take the next step from passion to our collective practice.
What advice would you give to other aspiring creative in your field or similar fields?
Get out there and do it.
Art in the Dark runs from 7-9 November 8pm - midnight at Ponsonby's Western Park. For more information visit www.artinthedark.co.nz