Appear to Disappear with Harry Potter's Invisibility Cloak
Have you ever dreamt of being invisible? Being able to walk around the house/mall/street with nobody knowing you're even there? I find it impossible to imagine someone not envisioning this scenario, as I have done so many times. Shameless to say, It was about time we ordinary humans could master the magic of invisibility.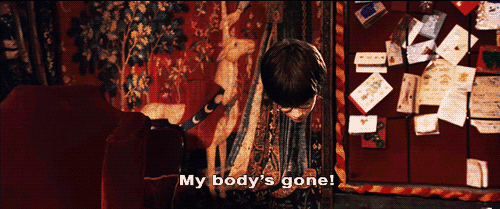 There have been endless movies depicting characters being able to disappear, but none more unforgettable than Harry Potter. Ever since I first saw him sneak down the corridors of Hogwarts in a cascading fabric cape, I have wanted one for myself and wondered where I could possibly get one.
With an aid from technology, you can now vanish into thin air with a real-life Invisibility Cloak. The all-new Harry Potter Invisibility Cloak has been created by Wow! Stuff in partnership with Warner Bros. Consumer products, set to change your social media and camera roll into a wizarding gallery. We are being completely Sirius, this is no joke.
Although not totally becoming invisible in real life, through the scope and lense of a smart device you can have a magical experience like no other. The invisibility cloak works by downloading the free WoW! Stuff app, selecting invisibility cloak and entering a unique authentication code to turn invisible, giving you the ability to re-enact all your favourite scenes from the Harry Potter films. The new Harry Potter-inspired cloak features authentic patterning, as seen in the films, and a green silk style interior so fans can view, photograph or film themselves disappearing while wearing the cloak before saving it to their camera roll.

The cloak comes in two versions: The standard version includes detailed patterning and a foldaway stand to steady your smart device while in use, and the deluxe version, featuring authentic patterning with serpent intertwined borders and includes a deluxe table-top tripod to hold a smart device.
Here's a sneak peek video of what you can expect from the new Invisibility Cloak. Remix have had the privilege of testing this amazing advancement out this week and it truly doesn't leave anything to the imagination.
Now Kiwis and fans around the world can experience the magic that Harry Potter did in the movies, showing magic isn't just for wizards and that us Muggles can experience the joy that is sorcery and spells too.
Available now at selected retailers across New Zealand and suitable for ages 8+ (but who says its simply for kids, us adults at Remix are having the same if not more fun than the young people would).