Adele's secret wedding ceremony!
Famous for her songs on heartbreak and reminiscing into the past, Adele has confirmed that she is hitched to long-time beau Simon Konecki!
She announced the news during her Brisbane concert, right before singing 'Someone Like You.' Adele and Simon Konecki sparked up wedding rumours in January this year when a gold band was spotted on her finger. Marriage rumours rose again in February at the Grammy's this year when Adele received her win for being the first artist to win album, song and record of the year, thanking her "husband" and son. The couple started dating back in 2011.
As much as we wanted to see Adele be her own wedding singer, she claimed that she and Simon had an intimate ceremony with only family and close friends in Los Angeles.
"That feeling when you first fall for someone is the best feeling on earth, and I am addicted to that feeling," says Adele at her Brisbane concert. She adds, "obviously I can't go through with those feelings because I'm married now. I've found my next person."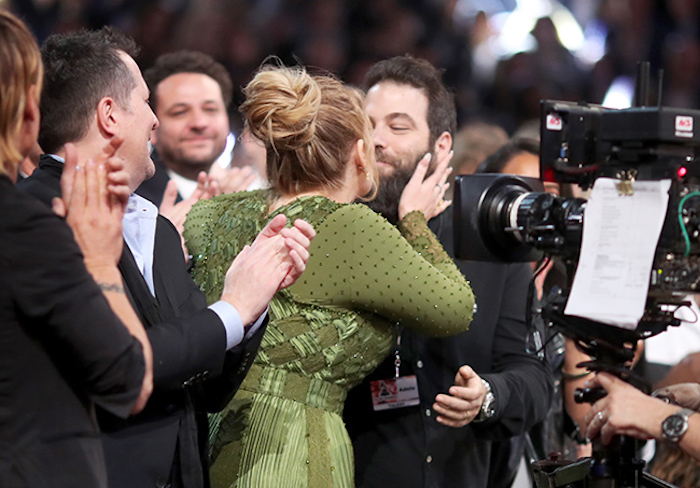 Photo source: bbc.co.uk, hellomagazine.com