A lookback on the Kardashians most iconic moments
Fans hoped it was a delayed April fools prank, but nope, sadly not, Keeping up with the Kardashians has, in fact, come to an end. After 14 long years, 20 eventful seasons and hundreds of iconic episodes, the family notified fans on social media of their gratitude and emotional end to the series forever. We have witnessed the Kardashian-Jenner clan both bloom and gloom throughout their reality tv journey so to pay tribute to the show that we have all come to love, we have rounded up all of the best Kardashian moments from the last decade and a half.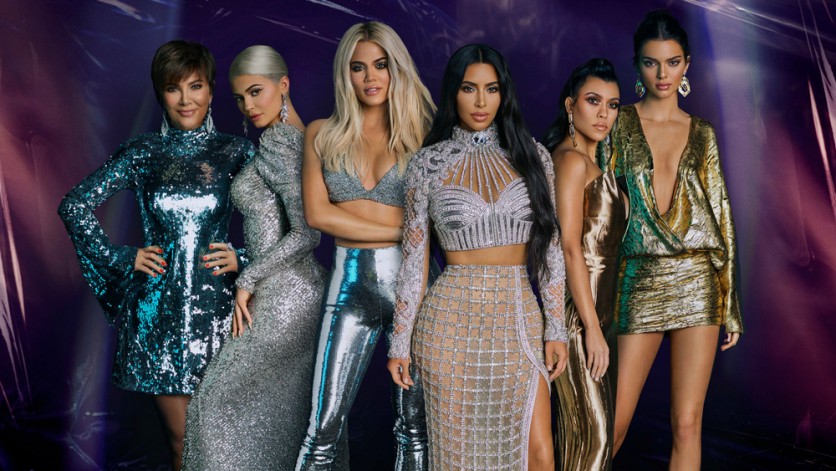 Kourtney is never short on giving Kim a reality check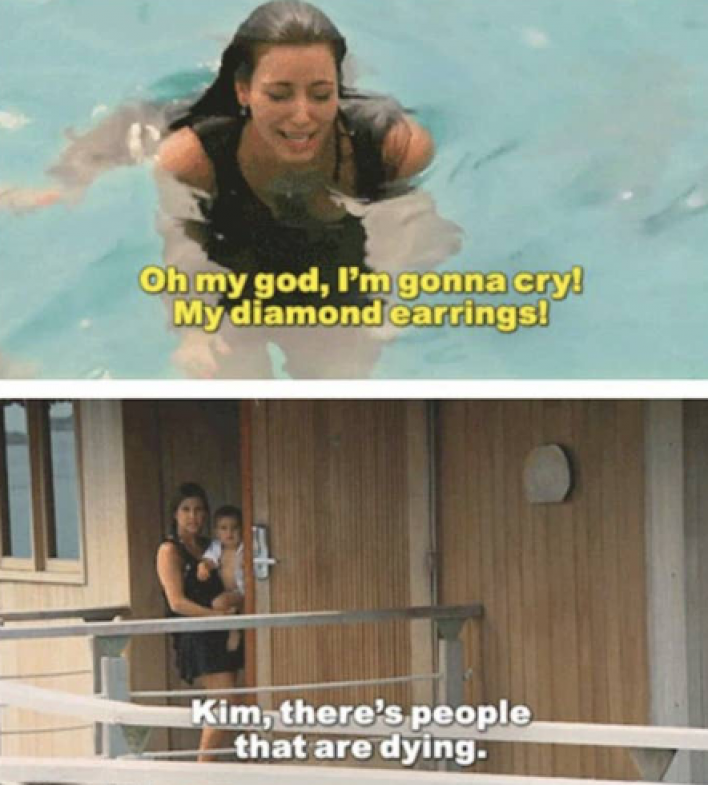 Whether you're a Kardashian fan or not, this episode is renowned for its gag-worthy humour. Although this episode is famously hilarious from the fact that Kim is in utter distress of losing her $75k diamond earring, it is Kourtney who puts a comical spin on it. With her snarky remark to upset sister Kim: "Kim, there's people that are dying". Whether it was the fact that Kims crying face or Kourtney's abrupt comeback to Kim losing her diamond earring, this episode is an unforgettable watch.
The sister rivalry never stops no matter how old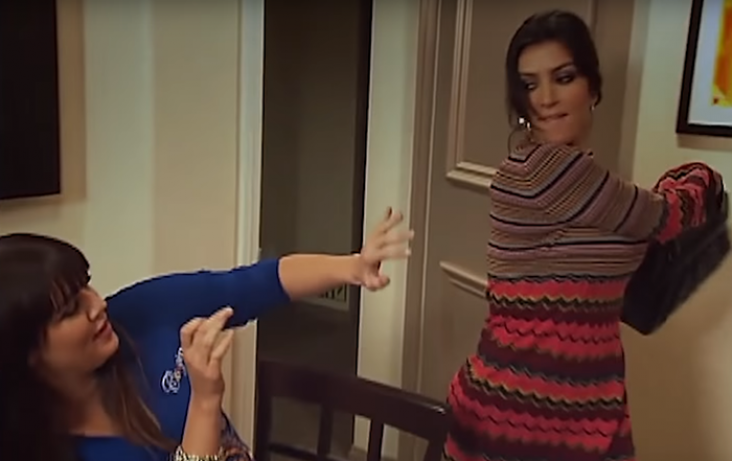 Having sisters is a true challenge in its self (trust me I have two myself) and the regular rivalry soon becomes routine, which the Kardashian sisters have been sure to showcase throughout the years. From the early days, we see the dispute between Kim and Khloe of Kim swiping her bag at Khloe remarking "Don't be F#ck*n rude" which has made its way through the social world as priceless TikTok sounds and popular Facebook memes. In contrast up until recent days where the sister rivalry is still well and truly thriving, we perceive a physical catfight between Kim and Kourtney. A rather emotional, yet strangely entertaining moment to witness such glamorous stars get viciously physical between one another.
All the best of Scott Disick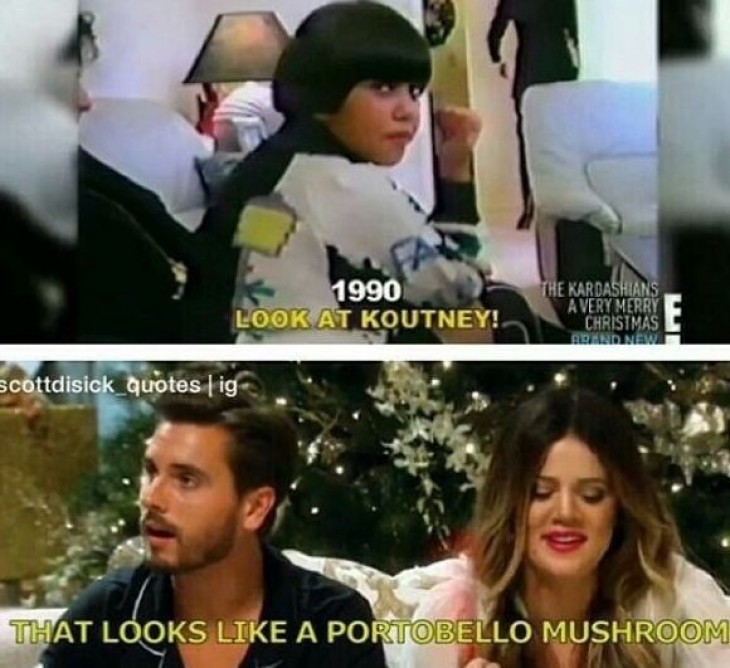 Scott Disick is a true asset to the Kardashian show whether they like it or not with his brutal honesty that he so smoothly gets away with. So in memory of the show's end, we take a look back on the moments of the clever witty sense of humour that is Scott Disick.
Kim: "Oh look someone sent us a free yoga membership"
Scott: "Thank god. You wouldn't have been able to afford it"
Khloe: "I'm so thankful for Kim Kardashian West because without her this family vacay wouldn't have happened"
Scott: "Or our careers!"
Kim: "I want a flat ass now"
Scott: "If you guys lose your butt we may all lose our money"
Selfies are a priority no matter the situation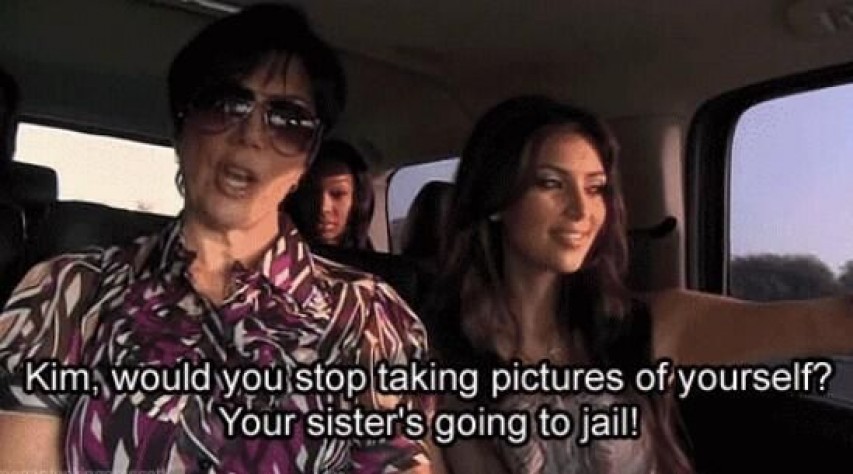 There is no one on this earth who is more of a 'selfie queen' than the one and only Kim Kardashian West. When the lighting is right, there's nothing stopping her from taking a good selfie, even when her sister Khloe was on her way to prison for violating her probation. The iconic line that is repeatedly heard all over the world and even printed on t-shirts is Kris Jenner's distraught comment to Kim: "Kim would you stop taking pictures of yourself? Your sister's going to jail!". This again shouldn't have been a laughable moment, but the Kardashians have a way of putting a comical spin on serious moments, especially if it means frustrating their momager.
"ABCDEFG I have to go"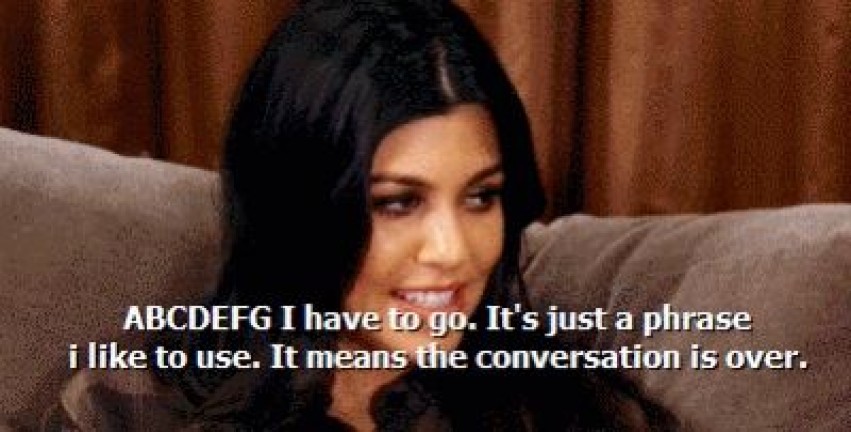 There is no other way to finish this Kardashian list, then in true Kourtney Kardashian style. Renowned for her total lack of filters towards her family, Kourtney is sure to let them know when she is totally over the conversation. With her unforgettable carefree one-liners including the trending phenomenal "ABCDEFG, I have to go" as well as the "This conversation's already too long. Bye," these are phrases that will never die.
It's bittersweet farewelling this memorable family from our tv screens but they will always find a way, with the world of social media these icons will never quite be gone from our screens entirely and thank god for tv on-demand that stream all of their episodes so we can still live through the memories.