This 90 minute facial is THE facial of 2020
It's a given, we'd all love a 90 minute long pampering session drifting off thinking merry thoughts of our glowing face on exit, but there's one 90 minute facial in Auckland which should be topping your to do list this year.
The Clinic42 90 Minute Facial stands out from the rest, simply for the fact that it's bespoke. Have you ever had a standard facial off a menu of options and wondered if the listed treatment would actually be beneficial personally for what your skin needed at that exact moment?
Clinic42 apply a holistic approach to long-term skin health and their bespoke facials are a personally tailored treatment delivering a complete experience; uniting clinical efficacy with luxurious relaxation. During the treatment the Skin Therapist will devise a treatment plan and home regime specific to your own unique skin needs to ensure you achieve optimal skin health. It's a total win-win.
We caught up with skin expert and Clinic42 Skin Therapist Lizzie and asked her to explain the ins and outs of the must-do treatment (and reveal some skincare secrets while she's at it!)
Why is a bespoke facial so important?
Regular facials should form part of your overall skin health regimen. A monthly facial stimulates dermal tissue and helps clear away dead skin so your skincare can penetrate more effectively and resets body and mind. As every skin and every individual has different needs the treatments need to be tailored to give the maximum benefit.
What's involved in a Clinic42 Bespoke 90 Minute Facial?
We start with a skin analysis to determine the patients specific needs. From there we tailor product to the individuals needs. Most patients will receive a skin peel, an infusion of a specific serum, a form of rehydration followed by a tailored relaxing massage.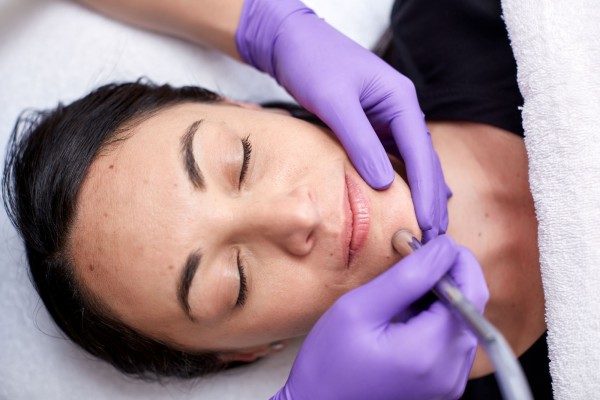 How do you determine what's best for each client?
Through an in-depth skin analysis.
Facial massage is a key part of the Clinic42 Bespoke Facial, aside from being relaxing, how is it beneficial for clients?
There are hundreds of pressure points on your face that are connected to various systems in your body. When these pressure points are massaged, your body responds to it. A good facial massage not just keeps your skin glowing, but it also affects the functioning of the other organs.
Clinic42 combines top quality skincare brands with pampering treatments, what are your go-to brands for different types of skin?
We recommend the Synergie Skin and Zo Skin Health ranges for all our patients.
Are there any skincare myths you think need to be debunked?
Lots of patients don't believe in the benefits of skincare until they begin using products containing active ingredients. Vitamins A, B C make all the difference and help reverse the effects of photo ageing and sun damage.
What are your top three secrets for ultimate success with a skincare routine?
Sunblock, using active ingredients and regular skin treatments!