A cult classic gets a new mix up.  
The experts at Shiseido know how to bring the best of the best into their sleek glass bottles and this is true to form with the newest formulation of the Ultimune Power Infusing Concentrate. Since the launch of Ultimune Power Infusing Concentrate in 2014, Shiseido's best-selling serum has received 116 beauty awards globally.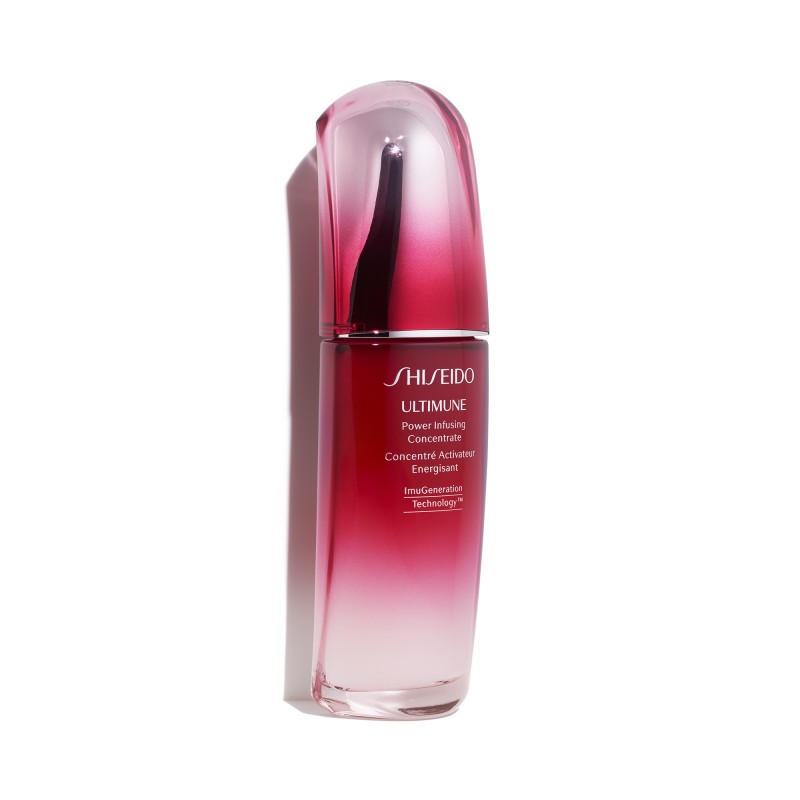 The new formula features an improved dewy texture that absorbs into the skin for a longer lasting fresh feeling. That silky smooth texture reminiscent of the older formula is even more pronounced to combat those finer lines.
With so many lotions and potions on the market we find this concentrate a one stop shop for so many of our skins woes. Ultimune's newest formulation strengthens your skins natural ability to protect itself against harsh environments with even more power and as the winter season is now upon us our skin is working harder to stay as plump and hydrated as possible. This concentrate applied morning and evening should be your next ritual. The new formulation has been enhanced with ImuGeneration Technology featuring the botanical extracts of Reishi Mushroom and Iris root – both rich in antioxidants and moisturizing qualities helping us to exude youthful looking skin. And the classic fragrance of ImuCalm Compound sets your morning and nighttime regime on the right path for a calmer day or night.
Here are some tips on how to incorporate your Ultimune Power Infusing Concentrate into your skincare regime
Apply morning and night after cleansing and applying softener/toner. Two pumps dispenses enough product to ensure an even coverage all over your face and neck
If your skin starts to feel tight and dry in the day use a single pump of product, mix evenly onto the palms of your hands and press your hands into your skin. Continue to dab until all the concentrate has been absorbed
For extra boost on the delicate eye area, why not try Ultimune Power Infusing Eye concentrate?