Kate Sylvester NZFW Hair How-To
Kate Sylvester is a tried and true New Zealand fashion favourite and in celebration of this, kick-started the 2019 New Zealand Fashion Week show with beauty and grace. The show was an enchanting exhibition of everything love in honour of Sylvester's parent's very own love story, with a runway lined by love letters floating softly around the models, as if they were in a tornado of memos from their betrothed. An admirable exposition of show-stopping garments paired with equally exquisite styling included the polished and finely executed hair looks of the night by Sean Mahoney. The looks were created using the Cloud Nine Airshot Dryer and Original Iron as well as a comprehensive arsenal of Evo hair products. Here's the how-to guide on how to create the Romantic Knot displayed in the last night's show:
THE ROMANTIC KNOT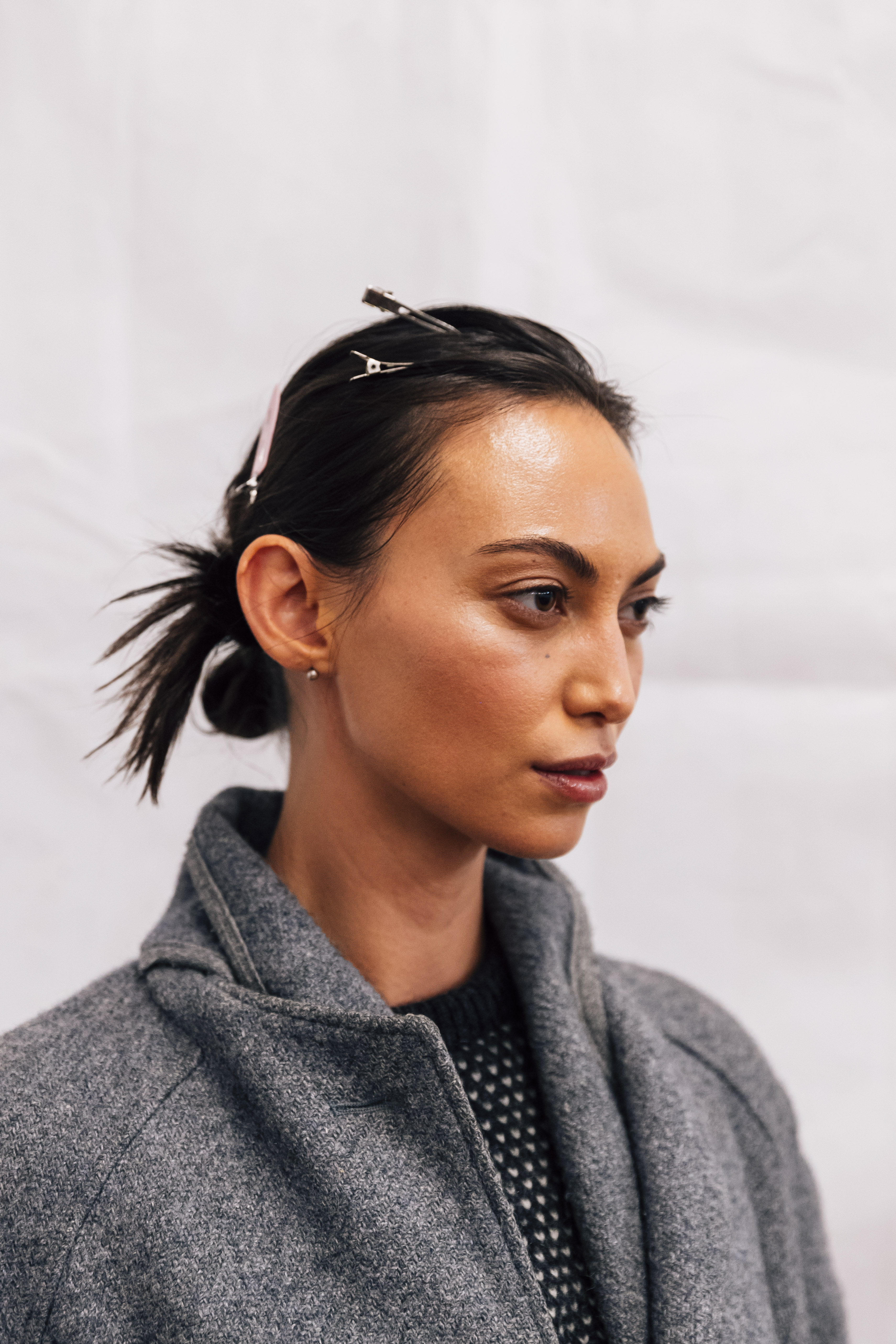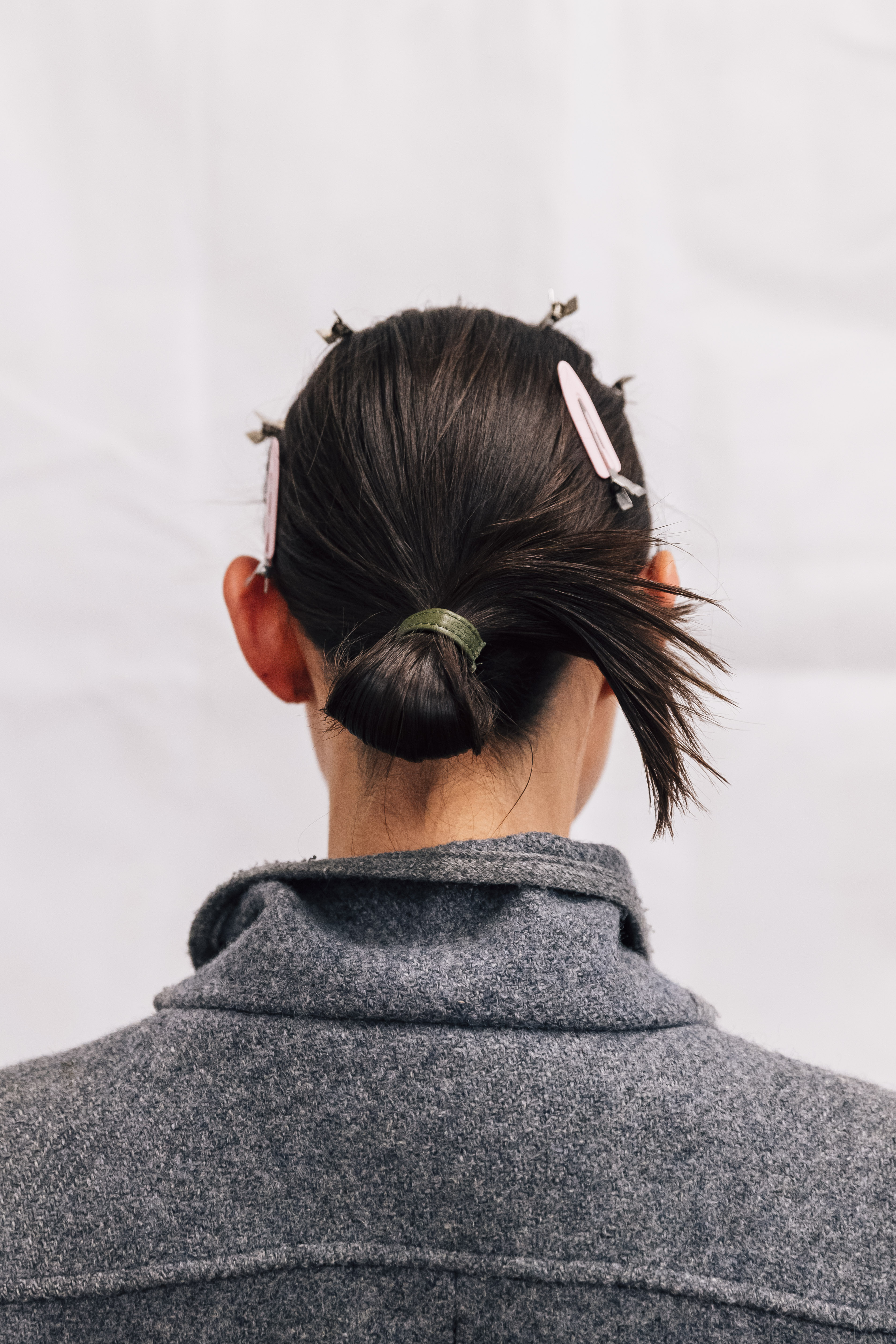 Step 1
Evenly spray Evo Day of Grace to hydrate hair from roots to ends.
Using a Cloud Nine Airshot Dryer apply heat to smooth out the ends.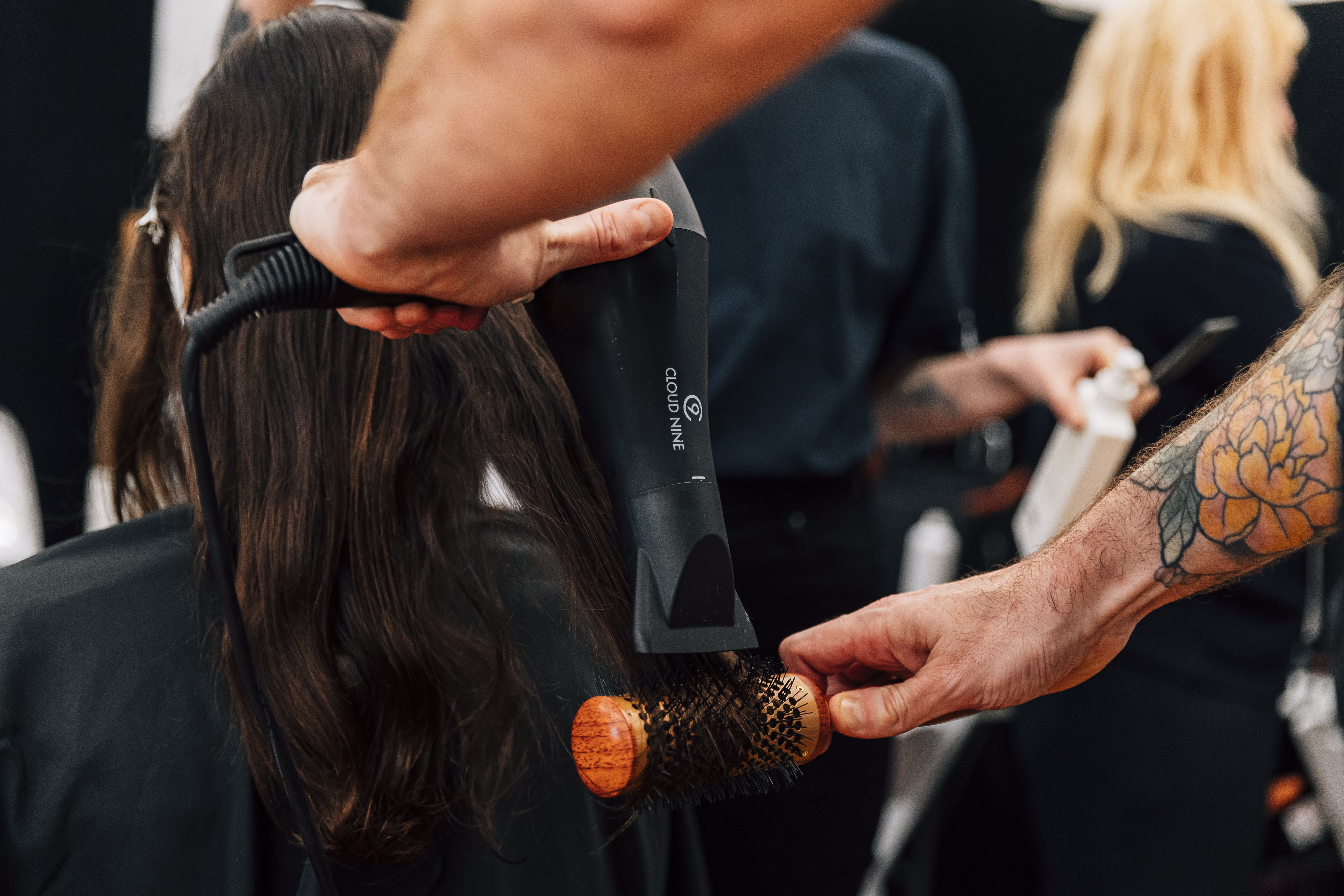 Step 2
Section hair into two from ear to ear, keeping the front section out.
Straighten in small sections using a Cloud Nine Original Iron.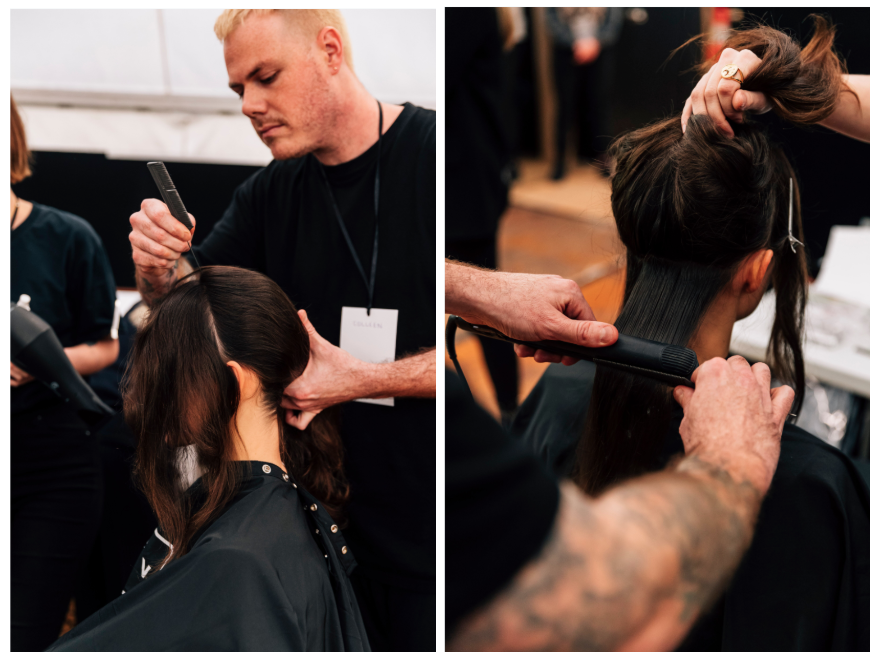 Step 3
Take a fine section at the nape of the neck and tie into a low ponytail.
Spray with Evo Builders Paradise Working Spray to build texture.
Smooth into place using a Cloud Nine Airshot Dryer.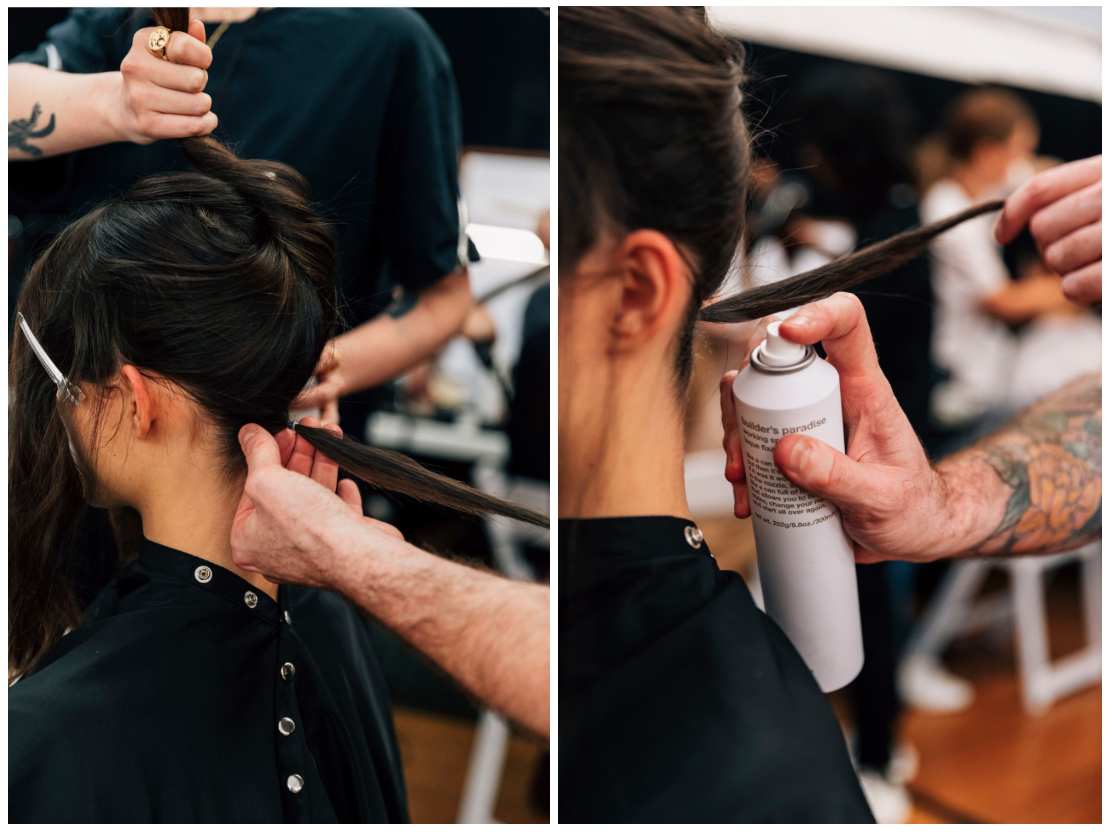 Step 4
Generously spray Evo Shebang-A-Bang over the top section to ensure a natural hold and shine.
Pull all sections of hair back to tie into a ponytail, brushing it out with an Evo Bradford brush.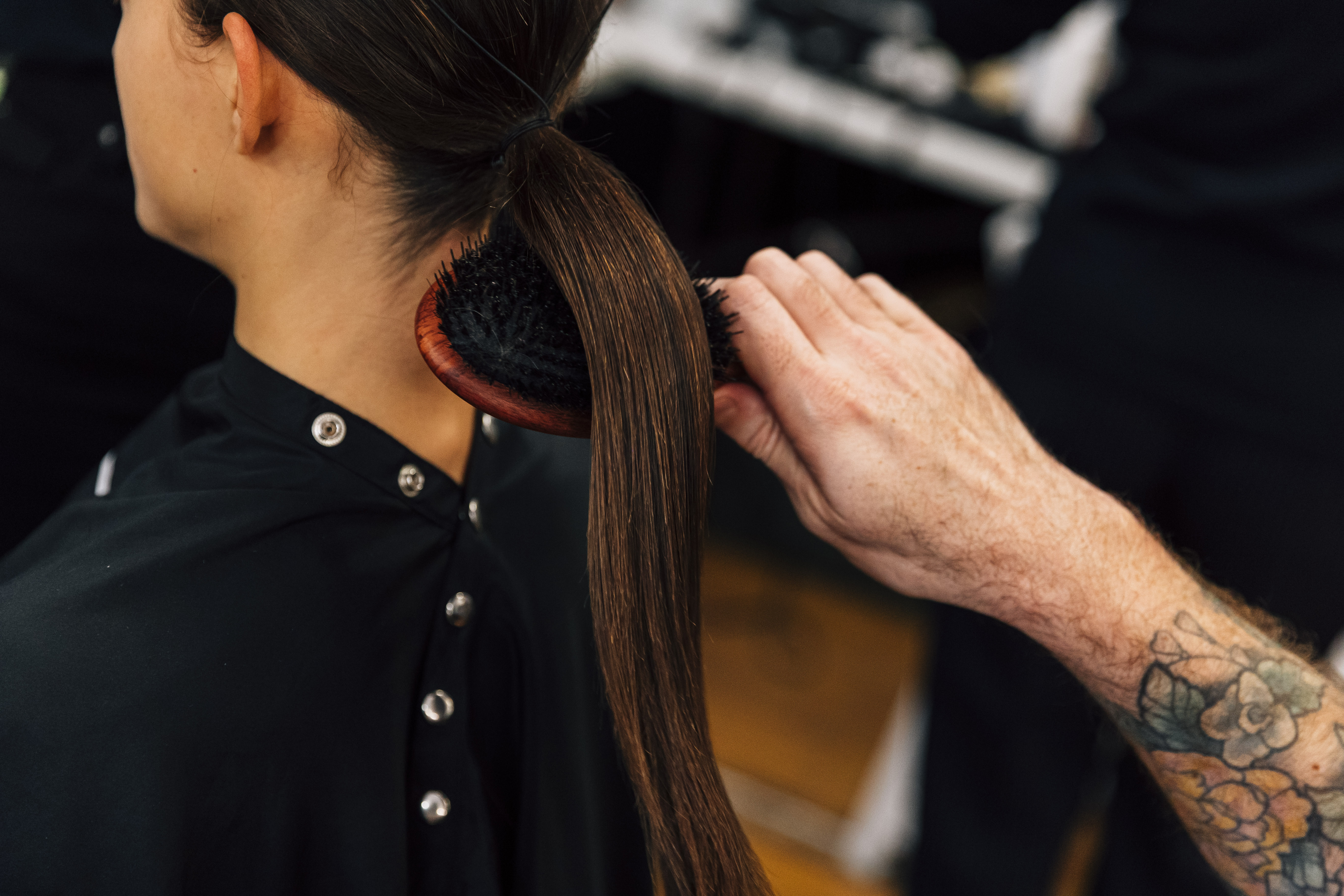 Step 5
Loop ponytail around to make a knot and tie tightly with elastic.
Spray the knot generously with Evo Helmut for a firm hold and spray Evo Miss Malleable on the ends for flexibility.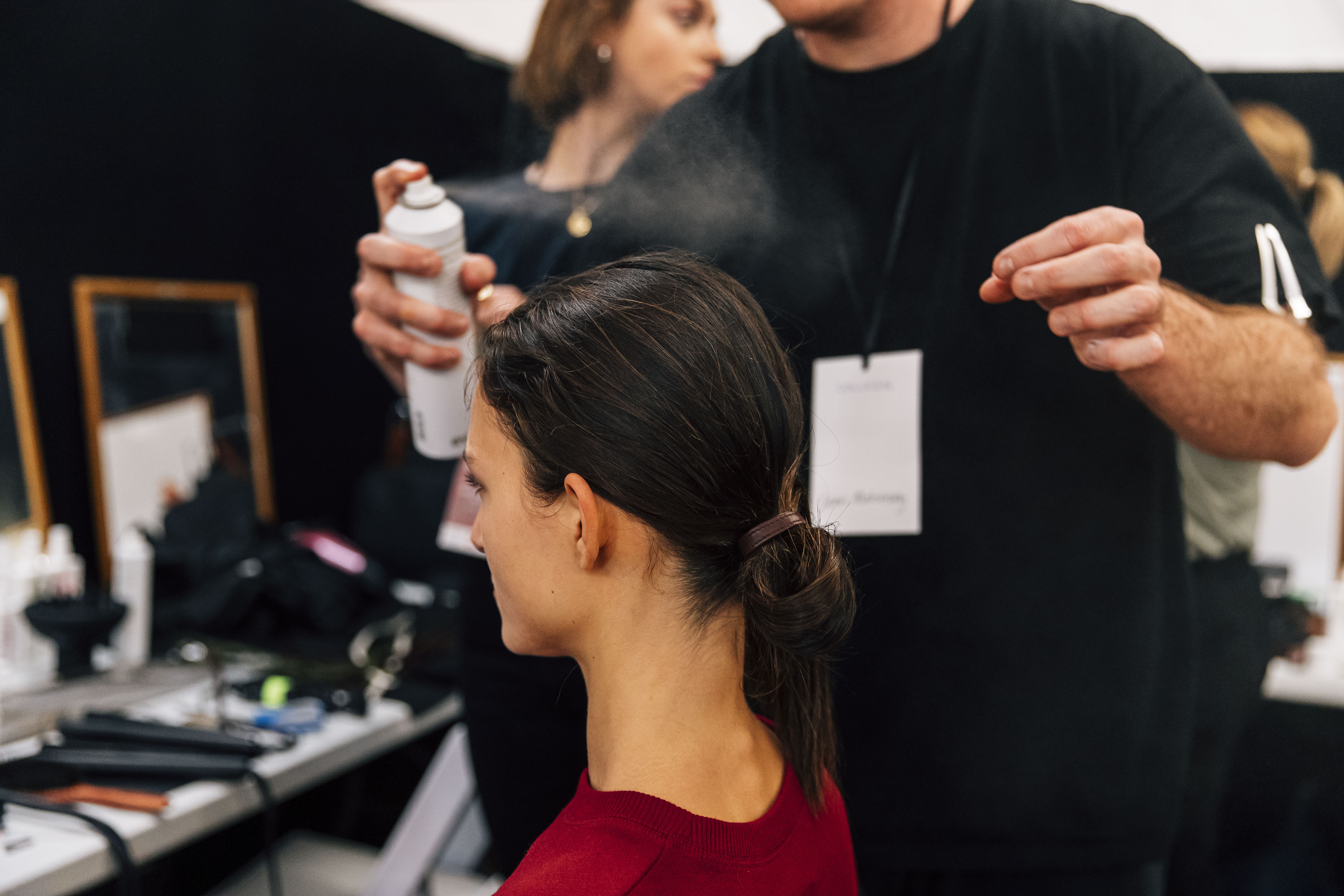 Image Credit: Luke Foley-Martin
ESSENTIAL TOOLS:
Cloud Nine Airshot Dryer
Cloud Nine Original Iron
Evo Day of Grace
Evo Builders Paradise Working Spray
Evo Shebang-A-Bang
Evo Miss Malleable
Evo Helmut
Evo Bradford Brush