How to figure out what's causing your breakouts… 
Is it stress? Alcohol? Hormones? Figuring out what is up with your skin can be a seriously daunting and confusing task. If you've sworn off dairy, caked-on concealer, and tried basically everything under the sun in an attempt to combat it, then you'll understand the trauma those tiny protruding spots can cause.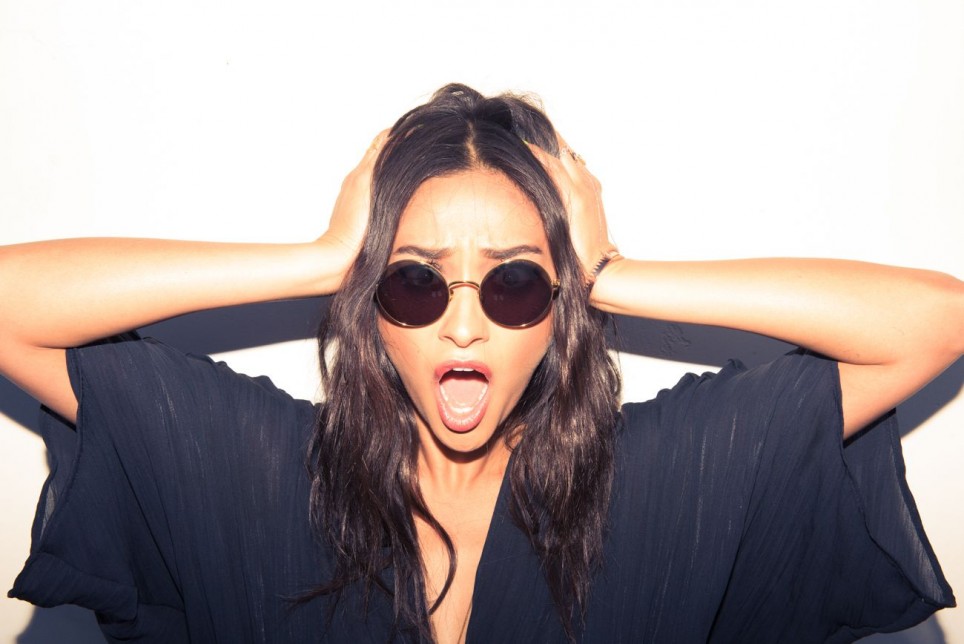 But part of the problem is not really knowing what the problem is. 'Adult acne' is a blanket term, but it doesn't really give you an insight into what you're doing wrong, or how to fix it. So we've taken the liberty of outlining the main causes of break outs as well as how to distinguish one from the other, so you can begin your journey to a flawless, poreless complexion….
Cause: Stress
Signs: If you're someone who tends to breakout around exam time, or you've woken up the day after a breakup or tense meeting with an aggravated jawline, this might be your vice.
Like it or not, our skin is attuned to our emotions because Cortisol (our stress hormone) increases sebum production and inflames the skin. So try practising meditation, breathing deeply or stress-relieving exercise like yoga if you think you fit into this category.
Treatment: Before slathering on harsh formulas, first try a calming soothing one like Weleda's S.O.S Spot Treatment, this calming oil-free, antibacterial treatment incorporates willow bark extracts that work hard to fight impurities and rid of angry blemishes and pimples, while also being gentle on the skin.
Cause: Cystic Breakouts
Signs: If you've had cystic breakouts, you'll know about it. These hard, sore bumps under the skin often occur around the chin and jawline and stick around for long periods of time. It's important to note that cystic blemishes will never truly come to the surface as they develop deep in the dermis layer of the skin, and they heal there, too. So put the claws away.
Treatment: If the cysts are primarily around the jawline, experiment with cutting out dairy, some people find this helps. And in the meantime, apply Weleda's S.O.S Spot Treatment, this will dissolve and disperse into the deeper layers of the skin and help to make the infection go away.
Cause: Hormonal Blemishes
Signs: When we were teens., we all used to dream about the things we would do once we reached adulthood. Own our own homes, eat whatever we wanted, own coveted wardrobes. But we also fantasied about the things we wouldn't have to deal with; curfews, parents, and those annoying pimples that have been plaguing us since puberty. But in a cruel twist of fate, as we grow older we learn that age doesn't cure pimples, and in fact, they just morph into altogether different kinds of breakouts once we hit our 20s. While there's no real way of identifying hormonal breakouts, there are a few things to look out for. Because of cyclical fluctuations, it's likely you'll see an increase in breakouts during their time of the month. It's also said to be more prominent around the jawline and chin and is a mix of red bumps, blackheads and whiteheads.
Treatment: One of the main reasons for hormonal breakouts is because testosterone and other hormones bind to receptors of the oil glands. This stimulates activity and causes them to produce more oil, directly blocking the pores. This is just one of the reasons why a deep clean is crucial to help clear dead skin and give pores a chance to breathe. Try Weleda's Purifying Gel Cleanser. This light, clarifying gel with antibacterial formula gently cleanses deep into the pores without drying out the skin. Reducing excess sebum, oiliness and shininess, to help stop new spots and blackheads forming.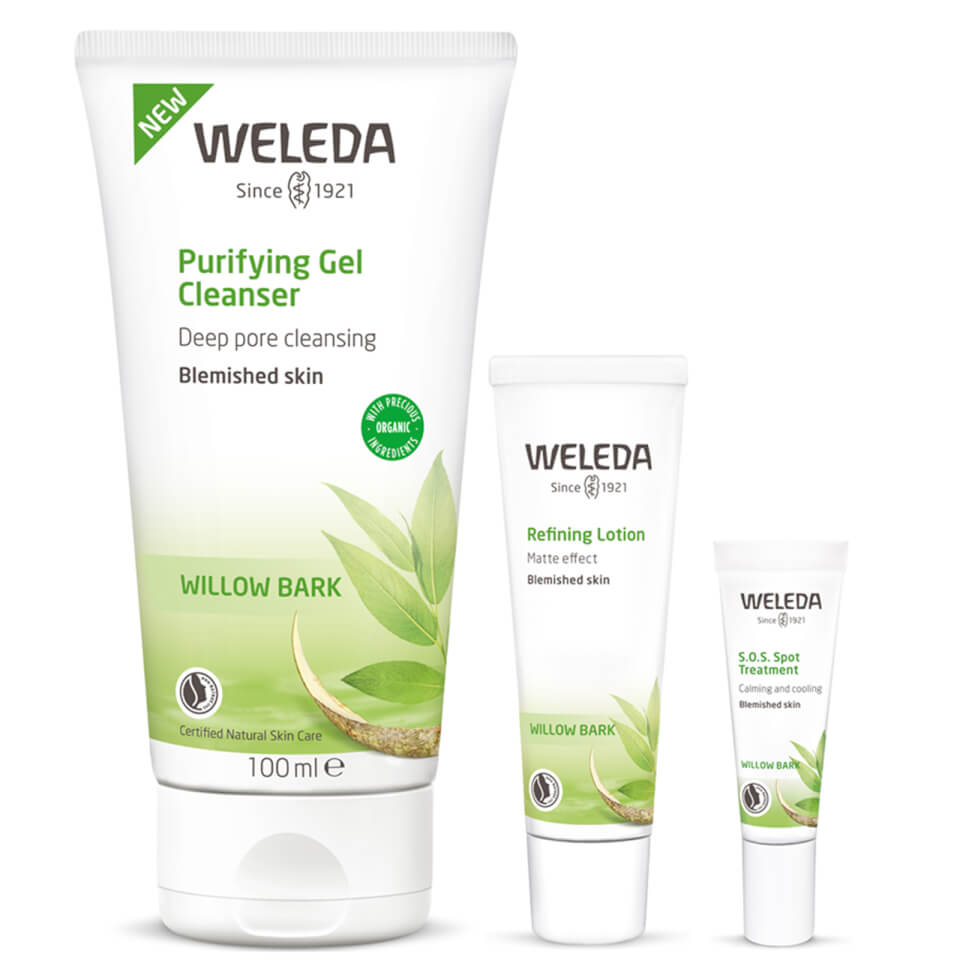 While no two faces are the same, I can vouch for the unparalleled distress that comes with having blemishes. If symptoms persist, it may be time to consult a doctor or dermatologist, but give your skin a chance to heal with a less-aggressive approach first and foremost. The Weleda Blemished Skin Care range has been clinically tested to work effectively and gently against skin impurities such as spots and blackheads. The antibacterial formula containing willow bark extract, organic liquorice root extract and witch hazel help prevent the development of new impurities, leaving skin visibly clearer with an even complexion. 100% certified natural, UEBT certified for Sourcing with Respect, cruelty-free and suitable for vegans. So basically, it's a bloody good place to start.
Here's a rundown on how to achieve best results:
Step 1: Cleanse - deep into pores without drying your skin, use Purifying Gel Cleanser,
Step 2: Moisturise & Care - reduce skin shininess, help prevent new spots, use Refining Lotion,
Step 3: Treat - calm and cool existing spots, use S.O.S Spot Treatment.
Available from Weleda.co.nz, selected online retailers, Farmers, pharmacies and health stores.