You can actually rent Leonardo Dicaprio's Palm Springs home
If you're travelling to Palm Springs, Los Angeles anytime soon, you can experience the life of a celeb in these incredible places, all either currently or formerly owned by Hollywood stars.
Yes, Leo's house in on this list list and you can actually sleep in his bed! We've found three luxury houses owned by celebs and while they come with a steep price tag, they would make the ultimate holiday snaps.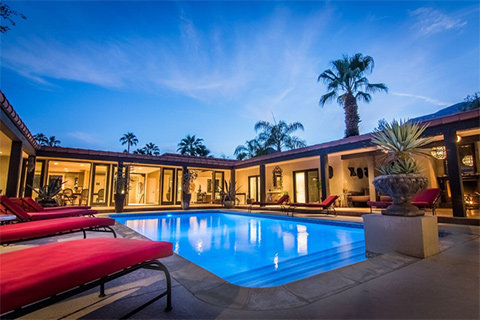 Villa Carmelita - Sonny & Cher's Love Nest ($1339NZD)
This stunning Spanish style pad served as a warm retreat for duo Sonny and Cher. This luxurious estate sleeps upto 12 people and includes a pool completed with a Jacuzzi, courtyard fountains, spa-like bathrooms and a fully stocked gourmet kitchen - perfect for a girls' weekend away!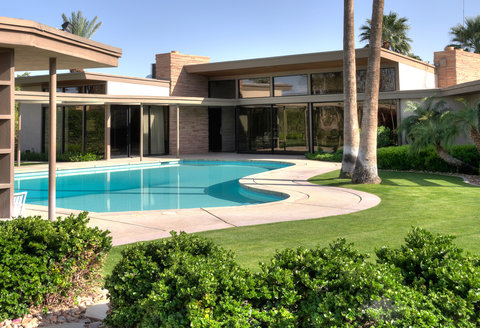 Twin Palms Estate - Frank Sinatra ($3700NZD)
What makes this house special is that it's the first home Frank Sinatra bought after he made it big. There's so much history in these wall and the crooner's original recording studio is still there and the place is decorated with memorabilia. One of the most iconic features this house offers is the infamous grand piano shaped swimming pool in the yard, and who wouldn't want to say they swam in the same pool as Frank?!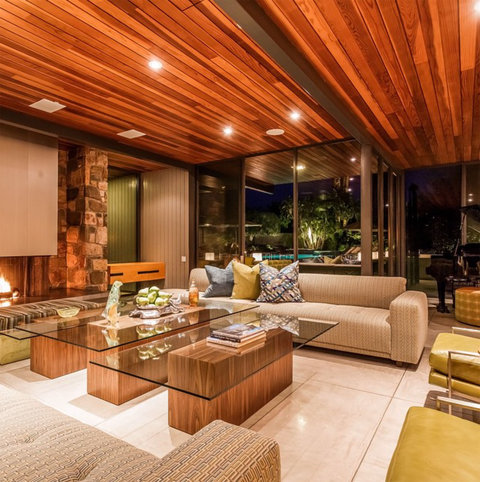 432 Hermosa - Leo's Pad ($6400NZD)
This Mid-Century home was designed by the famous architect Donald Wexler in 1964, but recently was bought by Oscar winner, Leonardo Dicaprio. The 7,022 square-foot house has six bedrooms seven and a half bathrooms, a swimming pool and tennis court. So why is he renting out this masterpiece? Curbed reports that he maybe too busy to live there! Oh man, we were hoping Leo could give us a private tour around the house..