Win a VIP experience at this year's Rhythm and Alps! 
We're giving away four VIP tickets, accommodation and more… enter your details below to go in the draw!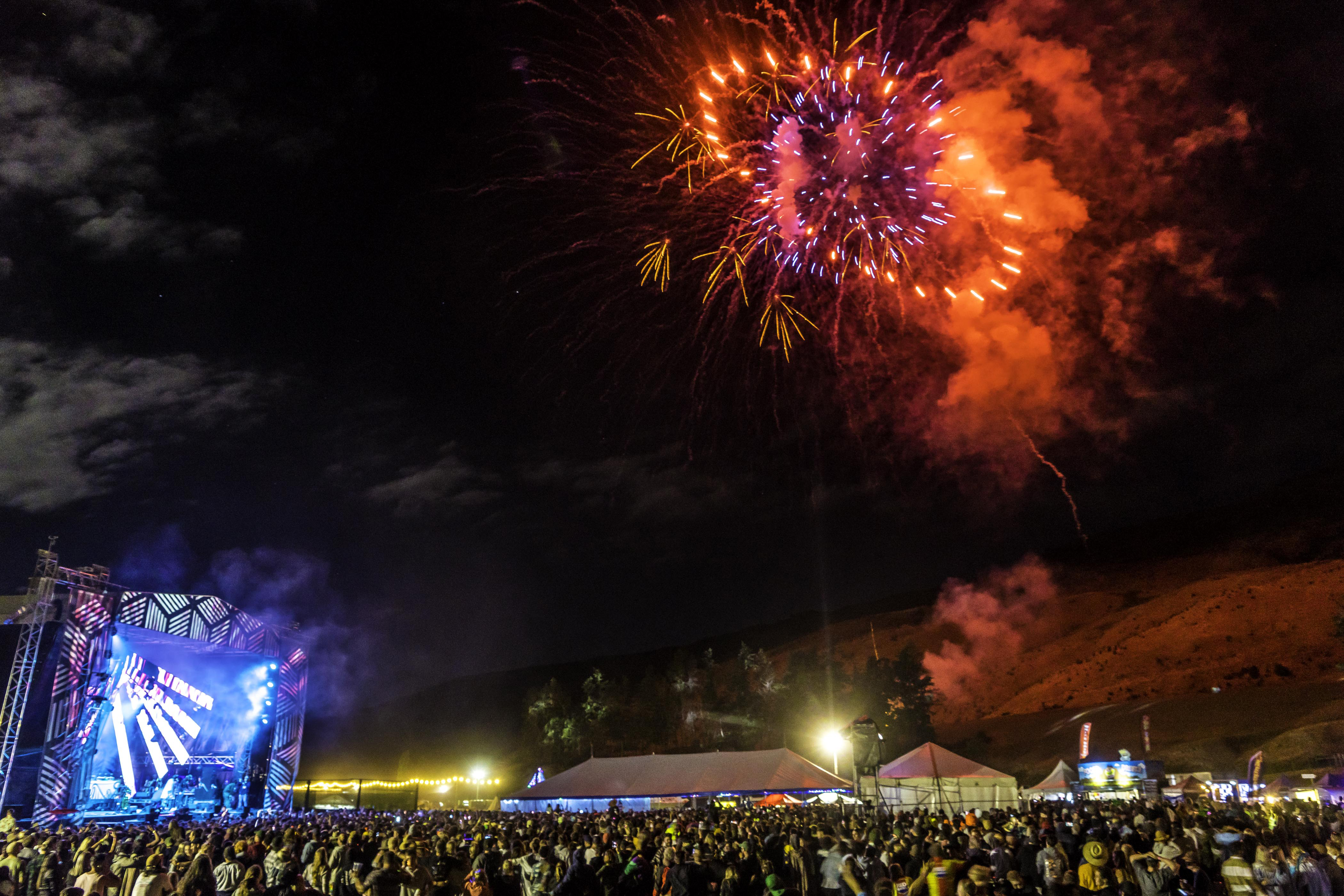 If you're still trying to figure out what the heck you're doing for New Year's Eve in NZ this year, it's time to take Rhythm & Alps into deep, deep consideration.
Why? Because this 3-day international music and camping festival has announced its lineup, and if you haven't clapped eyes on it yet, I hope you're sitting down, because it's both large and in charge.
Leading the charge in this year's list of international acts include everyone's drum and bass go-to's Wilkinson, Shapeshifter and Camo & Krooked, not enough to whet your appetite? Alright then.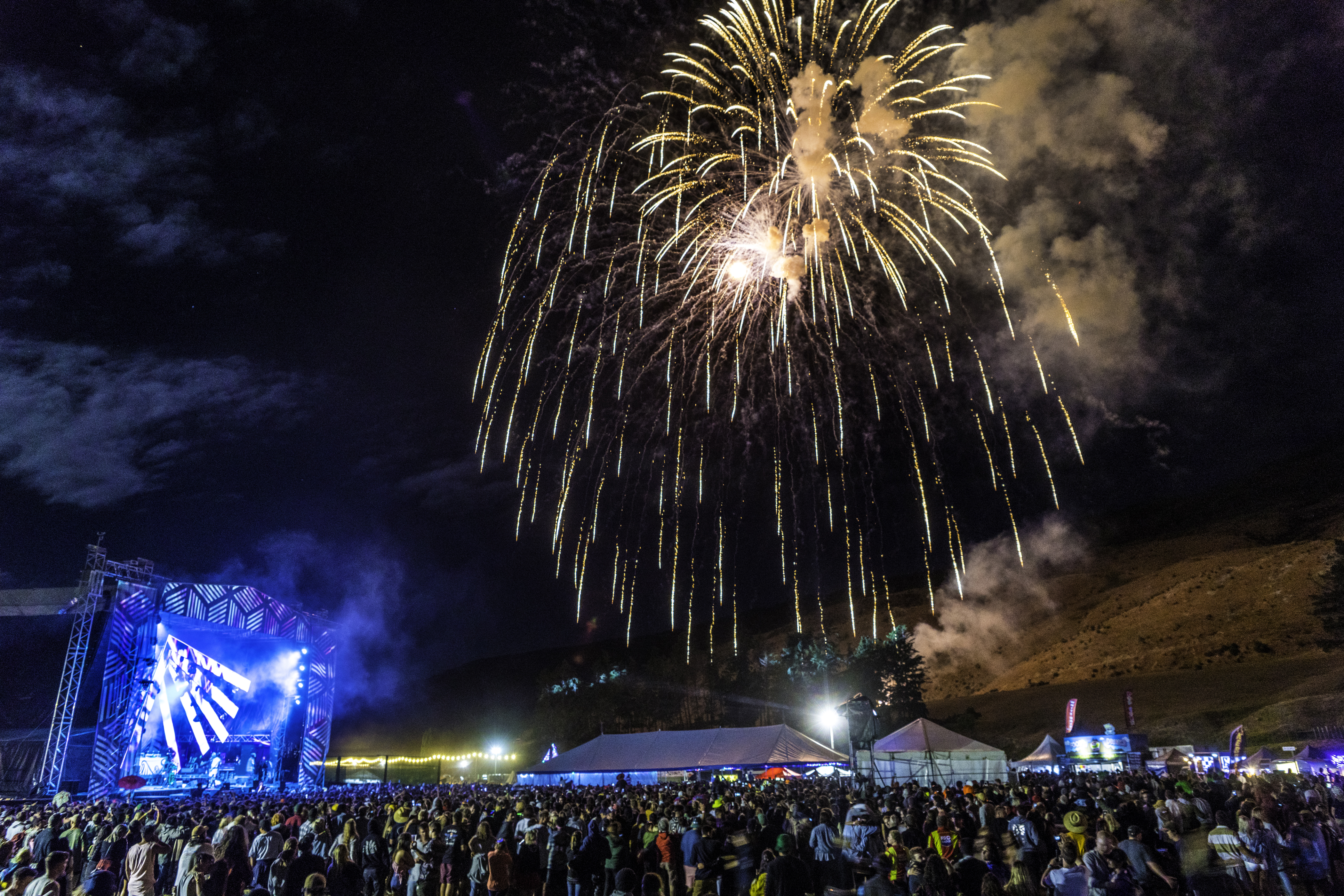 Joining them is Jon Hopkins live bringing some seriously groovy tunes to the beaut setting, as well as electronic musician Floating Points. That's barely the tip of the Alpine Range actually and you can find the full line up here and bask in all its glory in your own time.
But we haven't even got to the best part, this world-class festival is nestled in the picturesque Cardrona Valley between Queenstown and Wanaka, and honestly, there is no place more idyllic to say a fond farewell to 2019 - and big ol' g'day to 2020!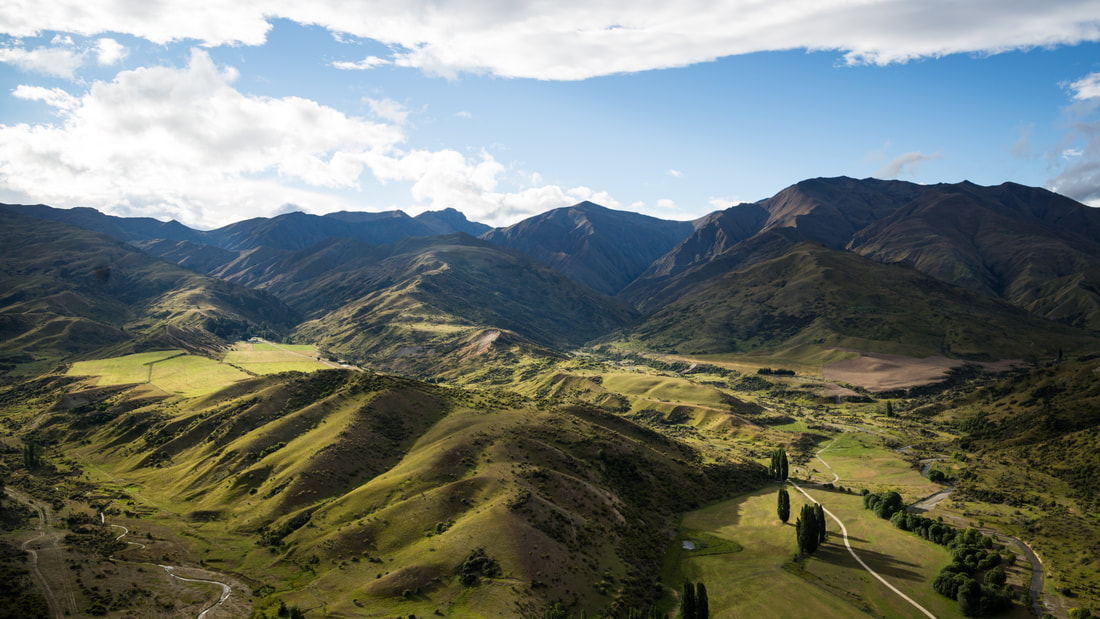 Joining this big party will be an array of gourmet food and delicious bevs so you don't go hungry (or thirsty) while you shake off the dregs of your past year and dive headfirst into 2020, making resolutions you will likely forget the next day.
Seriously, tell me right to my face there's anywhere you'd rather be than Rhythm and Alps this NYE... So don't snooze on securing tickets here.


Prize Includes:
4 x 31st VIP pass
2 rooms at the Oakridge resort Wanaka
4 x Black Cottage wine tasting passes for the 31st at R&A
1 x Swanndri Voucher / Token /Credit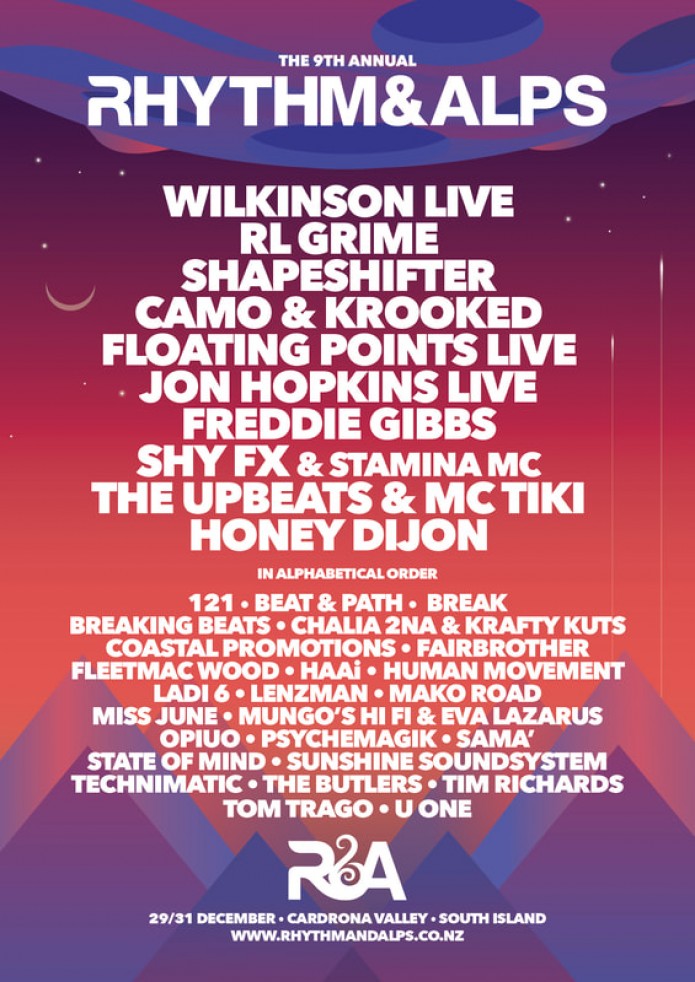 Entry is open only to New Zealand residents only. No responsibility is taken for lost, misdirected or incomplete entries. Entries are limited to one per person. By registering their details, entrants give permission for Remix Magazine (LP) NZ and R&A to post, email and mobile text message updates. The prize package must be taken as offered and is not exchangeable, transferable or redeemable for cash. Anything not specified in these terms and conditions as being included in the prize package is excluded. The winner will be contacted via email. The promoter is Remix Magazine (LP) NZ, 65 Ponsonby Road, Ponsonby Auckland.