Walk like you're walking on clouds with Skechers Street Uno
It's often an ongoing battle of trying to find the perfect footwear that's both stylish and full of comfort. We have days where we find 'the one' but then we realise it's like walking on glass - not cute. Well, no need to look further as the shoe gods have heard our prayers and have decided to bless us with the holy grail shoe.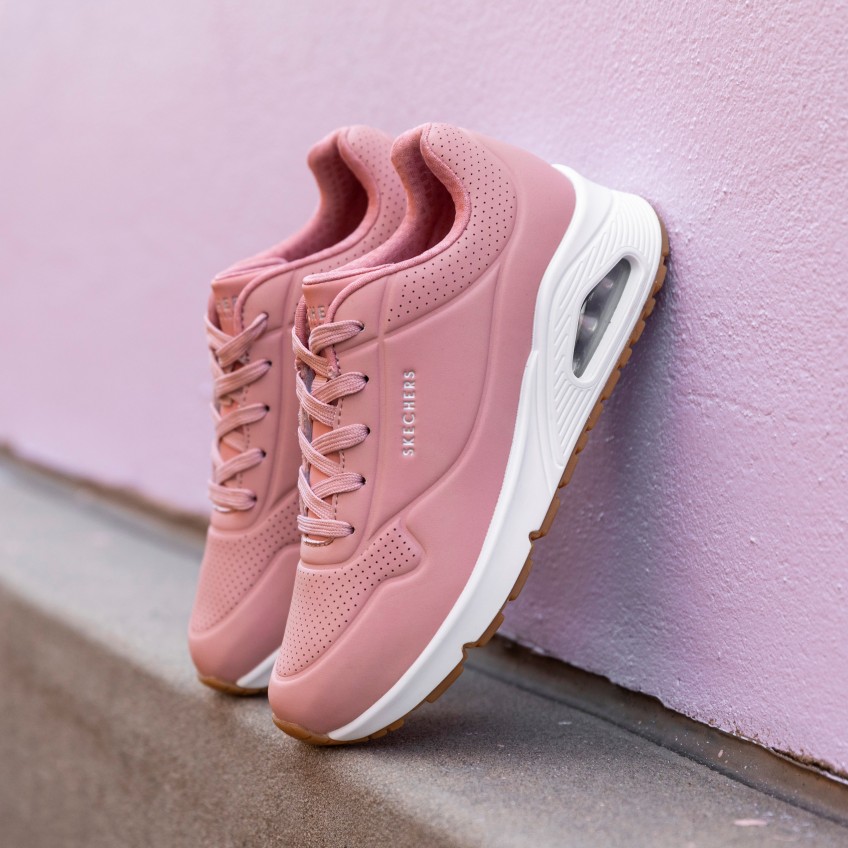 Skechers has brought us its latest men's and women's Skechers Street Uno collection with comfort technology and we are fizzing about it. The collection comes in a range of different colours and we think it's going to be the footwear of the spring season. Don't believe us? See what Skechers have to offer...
Featuring a clean-cut leather-textured synthetic upper in a lace-up classic fashion. This exquisite shoe has been finished up with stitching accents with its sides embossed to finer details. The collection offers perforation accents on the front panel of the shoe and collar with a soft shoe lining with moisture-wicking capabilities. Can we appreciate how stunning these look? I can almost feel the comfort just from looking at them.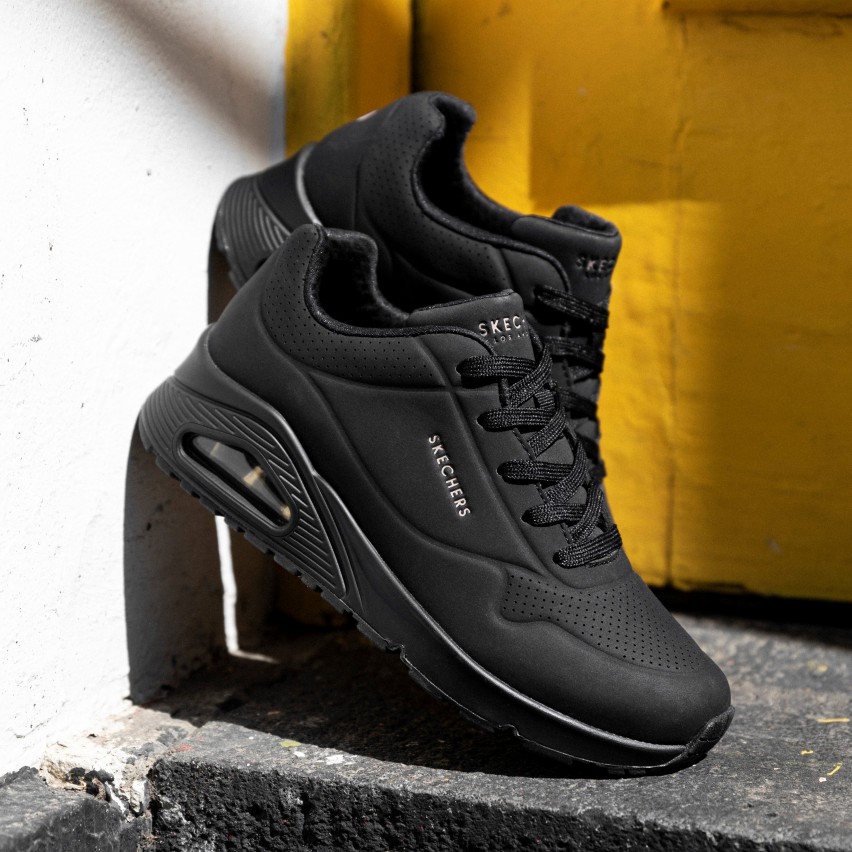 This revived and upgraded range provides supportive yet stylish footwear that offers that edgy vibe we all desire and is the perfect everyday wear. And as days get hotter it's crucial that any moisture doesn't get trapped in the shoe, which is why Skechers has introduced the Air-Cooled Memory Foam cushioned insole and midsole with a shock-absorbing heel pad technology. This type of technology enhancement contributes to the comfortability and durability of the shoe - practically everything we need in a pair of footwear.
Protect your feet and style up for this warmer season by hitting up Skechers in-store or online for your own Skechers Street Uno!
All new colourways will be available by December 2020