The secret's out! Your first look at Pals new flavour
Nothing quite screams 'Kiwi summer' like sharing a Pals with your pals. Making the summer ritual that much better, is the choice of flavours, which just got even bigger as of today. We like to think of ourselves as Pals connoisseur's over here at Remix, often fighting over the last Passionfruit & Soda can in the fridge, so when we tell you this new flavour is a game-changer, you better believe it.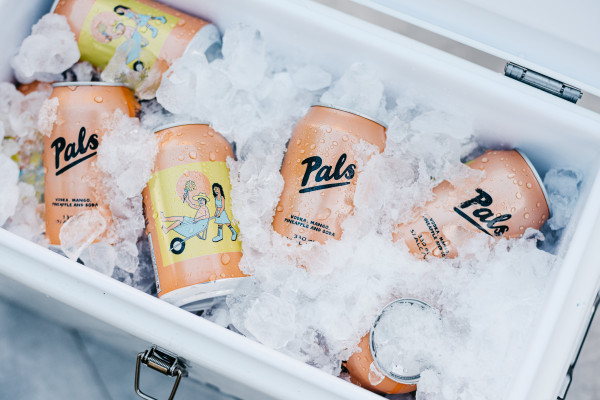 It's with great excitement that we welcome the sixth flavour into the already stand up, thirst-quenching line up. Vodka, Mango, Pineapple & Soda is the newest refreshing sip to add to the drinks fridge and in true Pals fashion, it's tipped to be a sell-out.
While it needs no introduction, for the unacquainted (where have you been?) Pals launched with a bang, disrupting the RTD market, changing it for the better. Low in sugar, gluten-free and vegan-friendly, Pals are crafted using only the best quality spirits and real fruit extracts from premium fruit-producing regions. Pals aren't brewed from beer or wine-based regular seltzers, which is the secret to why there's no funny aftertaste that usually comes from the brewing process. No stranger to doing things out of the ordinary, this release was such a secret only team knew about it. Co-founder Nick Marshall said that "the hardest part of this approach was keeping the launch a complete secret. No one outside of the small Pals team and manufacturers were told or had any idea of what the flavour was. We had a grand plan of trying to release a new product nationwide at the same time on the same day without anyone knowing what it was. To do this, we had to somehow convince nearly every liquor store in the country to buy the new product from us without actually knowing what it would be until the day before it was set to launch. An ambitious plan but we managed to pull it off"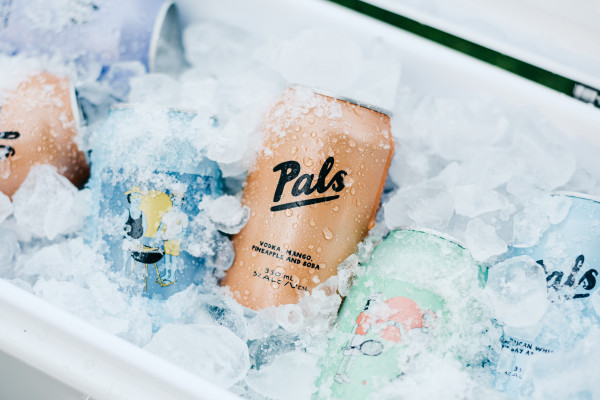 Known for originality and creative thinking, their new product launch is certainly a testament to that. Seen across billboards and social media everywhere, this campaign certainly had everyone guessing... Co-Founder Mat Croad noted that the secret to their epic marketing success was thinking outside the box. "Originality and innovative thinking is critical to everything we do. We've really engrained this thought process throughout the team. The starting point for this launch was a simple question, 'what would everyone else do?' then let's make sure we don't do that. A typical launch would see a brand focus on the flavour and tease with a tropical setting, or use of key ingredients, but as consumers, we've all seen that a thousand times over."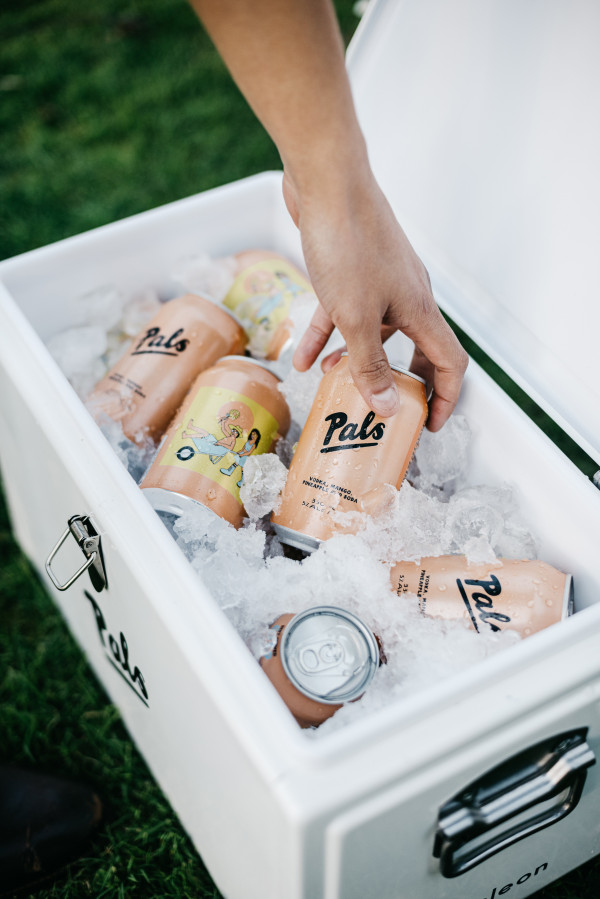 So, now that the secret's out, go grab a box (or two) of the new Vodka, Mango, Pineapple & Soda, which like our other favourites, has no artificial colours, sweeteners or preservatives and contains all-natural flavours. We'll cheers to that!