The must-see's and must-do's in Vanuatu
NZ Editor Amber and a small crew recently flew Air Vanuatu to the friendly island of Efate, Vanuatu, to shoot the summer swim & fashion editorial. The team were lucky enough to fit some of the island's best offerings into their working weekend trip. Here's the low-down on what to do if you're heading to the 'happiest place on Earth'.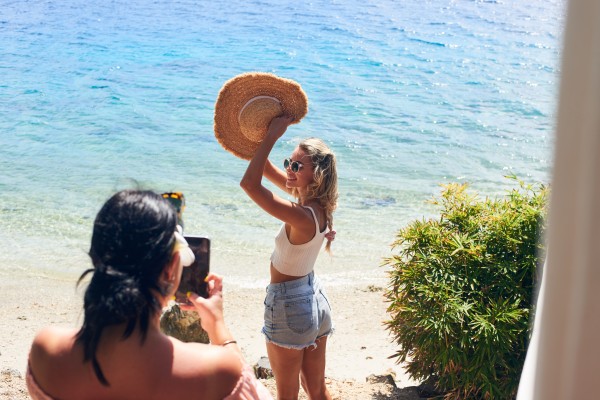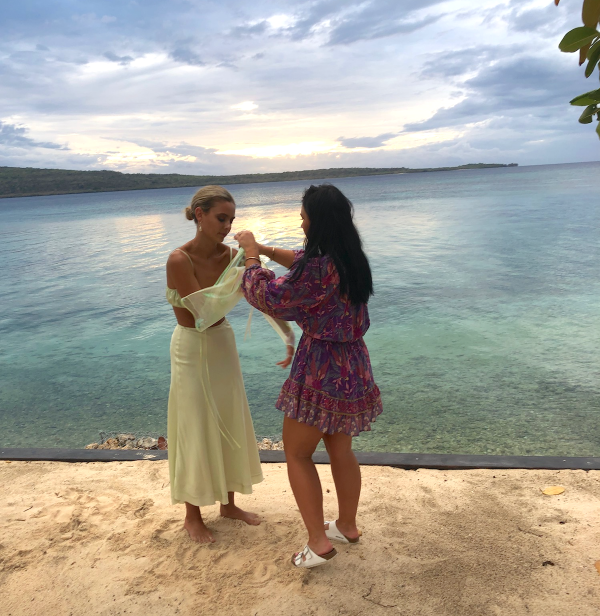 STAY
Havannah Boat House
Quietly hidden down a long driveway on the Havannah beach strip sits the beautifully designed private beachfront residence. Upon arrival we were welcomed by the local permanent residence staff, who assured us no request was too big or too small. Our stay here consisted of flowing between individual bures and the inviting main living area that opens up onto the expansive lawn and pool area.
With a different chaise-lounge for every mood and viewpoint, we spent every minute of our downtime absorbing the ambiance of this unique abode. Offering on-site workshops in pottery and traditional weaving, there is plenty to keep you busy between the swimming, paddleboarding and snoozing in the hammocks. The team were utterly spoilt all weekend, from the freshly catered breakfasts each day to the handmade candles we were gifted upon departure.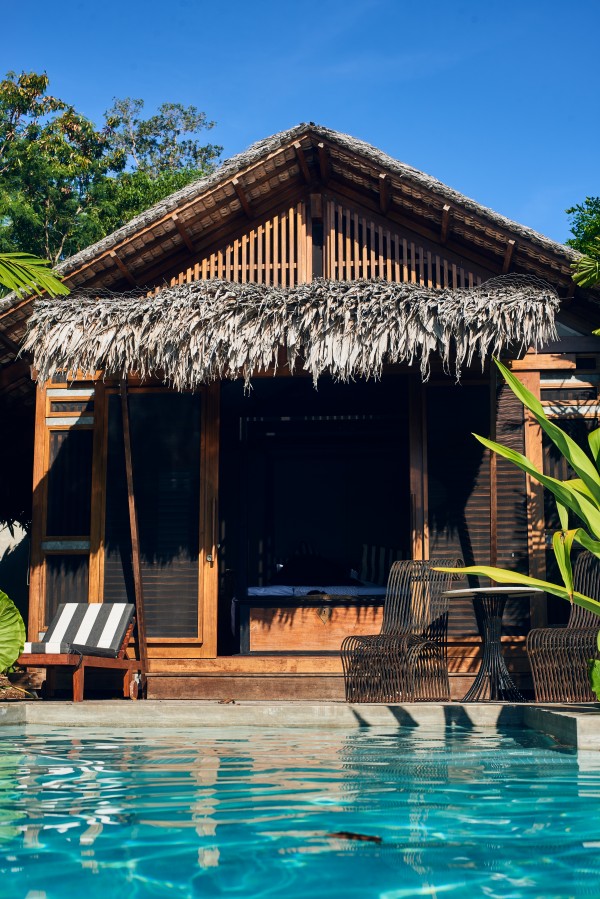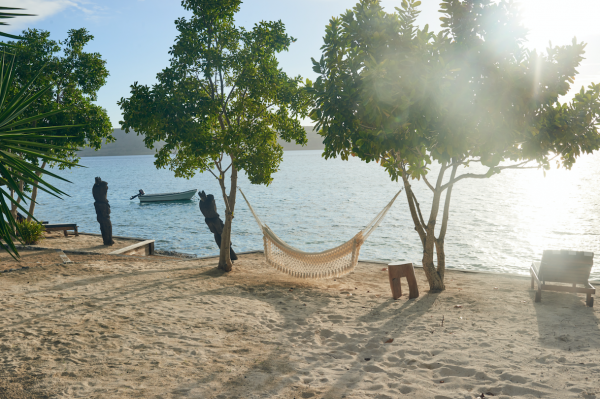 GETTING THERE
Air Vanuatu made the Remix trip to paradise possible. Being the only airline to fly direct from Auckland to Port Vila, it was the fastest and easiest way to travel to the friendliest place on Earth. With a generous 30kg baggage allowance each, we happily fitted in all photography, styling samples, and hair & makeup tools. Despite it only being three hours, 15 minutes in the air, free drinks flowed for the duration of the flights and meals were included while we relaxed back into our comfortable leather seats. Air Vanuatu flies to 27 airports in Vanuatu, and flies between Auckland and Port Vila six times a week.
TIP: Try the locally-brewed Tusker beer offered in flight for a taste of the island before you've even arrived.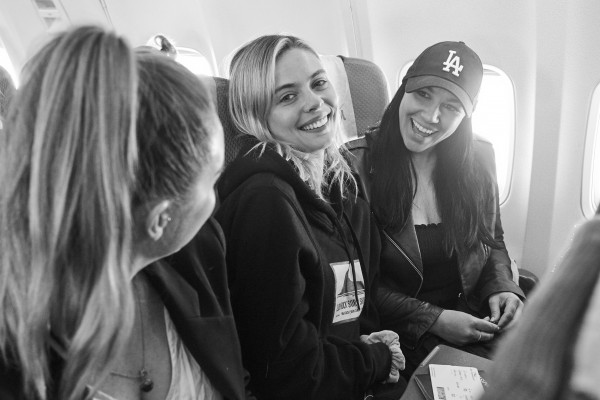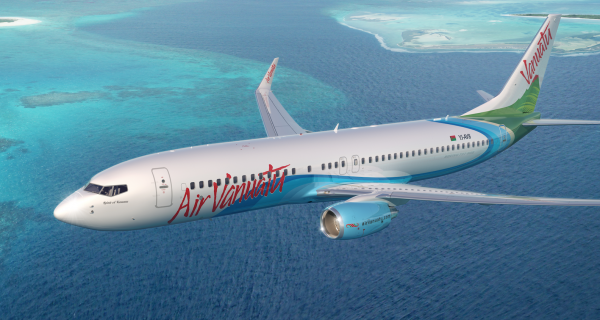 EAT
Francesca's Beach Club
It would be an understatement to say we were pleasantly surprised to find the kind of social-club culture in Vanuatu that's usually reserved for the likes of Bali. Francesca's truly is a club that invites you in as early as the entrance steps.
Draped linen fabric sways in the warm breeze and steps take you down to exclusive dining and drinking nooks by the water as local musicians play soulful songs that wouldn't sound out of place in a concert hall. The huge variety in food (Italian being their specialty), cocktails in a coconut, resident doggos and fun atmosphere make this the most exciting dining experience on the island.
TIP: Take your bikini and snorkelling gear along to lunch.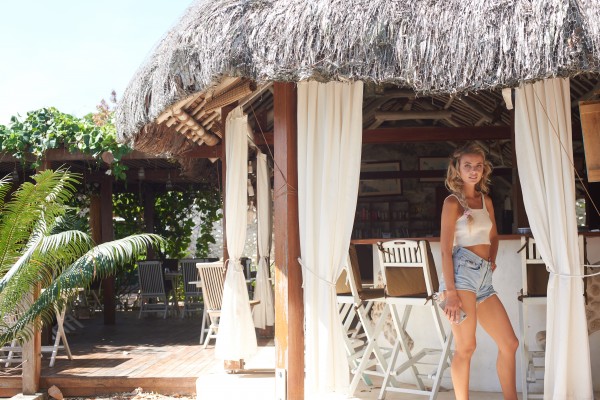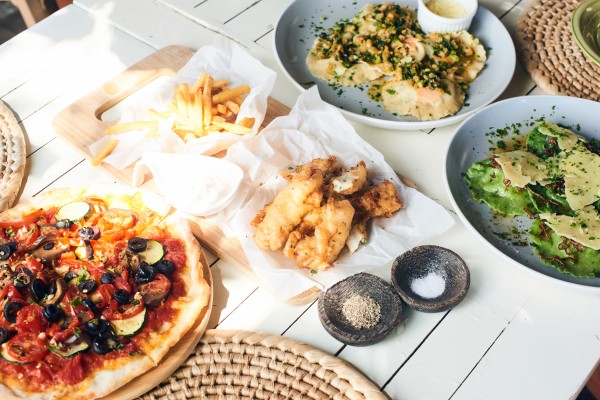 K2 Cafe & Catering

Close to the international airport, this community cafe serves up deli fare for both locals and tourists (those who are lucky enough to know about them), but they also offer villa catering throughout the island. Our team were fortunate enough to have K2 cater our dinner meals while staying at Havannah Boat House. K2 chef Kandy arrived every night to cook healthy meat- based, vegan and vegetarian options for the whole team. This was the first trip where the team's nutrition actually improved while overseas.

TIP: K2 was essential in making our trip stress-free – if you're planning a big group getaway on Vanuatu, check them out for their events catering.

k2kitchenvanuatu.com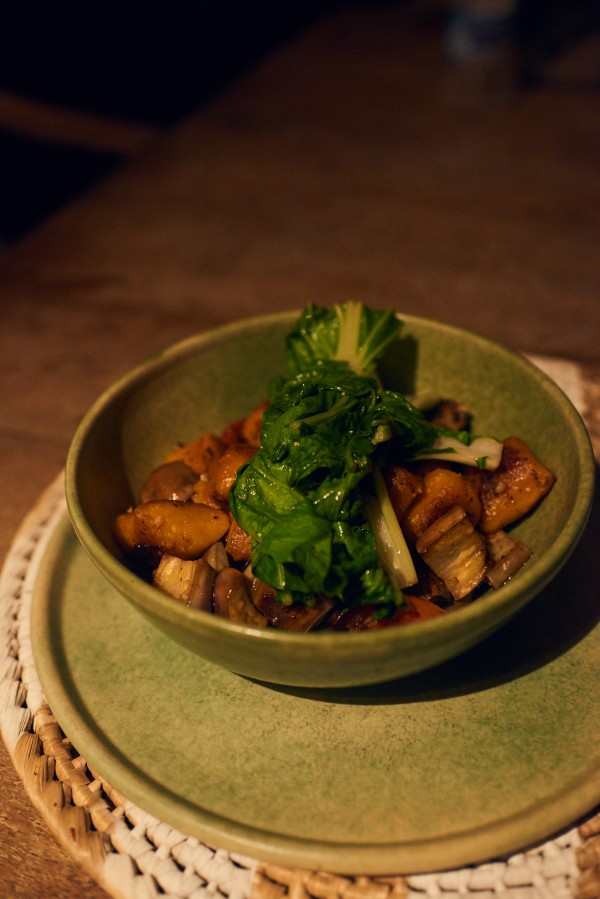 DRIVE

World Car Rentals

If you're going to drive, you might as well do it in style. If you've researched Vanuatu, you will have undoubtedly come across the infamous Moke jeeps. These adventure vehicles are set to make any trip more fun. Our white whip transport proved to be the perfect way to see the island, with the open doors to keep us cool in the breeze and the removable rooftop making it the ideal prop for our photoshoot. The best part? The Mini Moke jeeps are available in a number of colours to suit every style and taste and they'll drop off and pick up 24/7, no matter the location.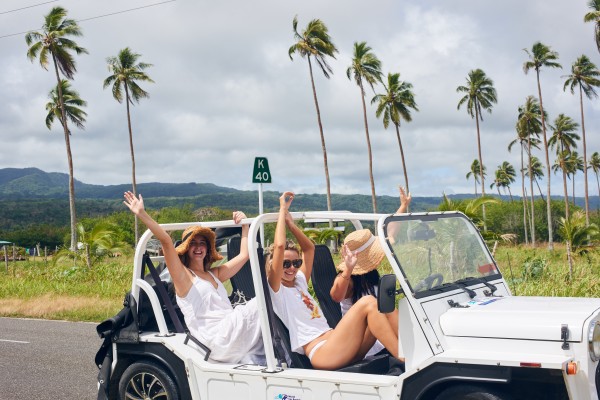 SEE
Siviri Palms
A short drive north from our accommodation in Havannah, brought us to the village of Siviri, a quiet haven bountiful with palm trees. Any palm-lovers will reap the rewards of seeing such a plethora of palms in bushy rows roadside. TIP: A great place to stop and snap a pic for the gram!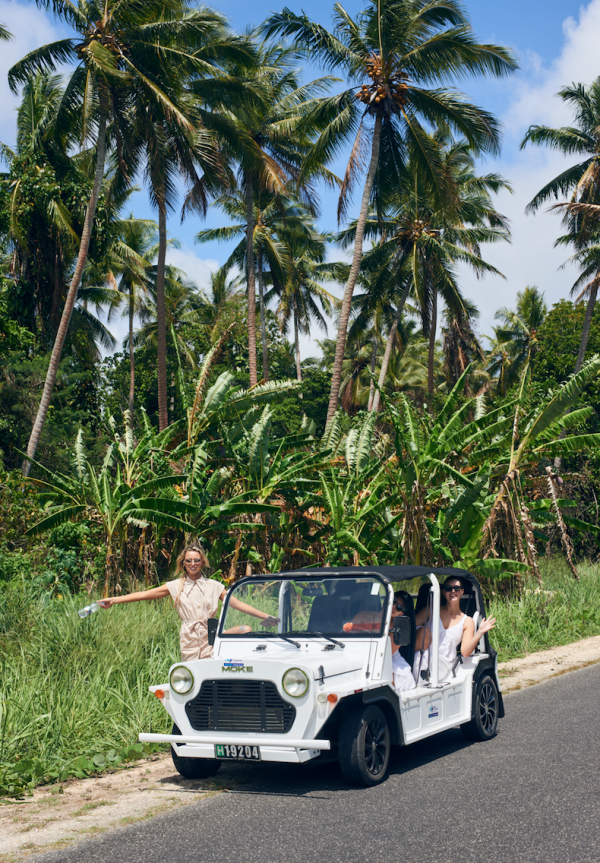 Seen enough and want to visit for yourself? Head to Vanuatu Travel for more info on the happy islands.