Everything you need to know about the Summer of Gwen event series featuring Shit You Should Care About
*Update 24/02/22 All events are currently postponed
A note from Church Road " At Church Road, the health and safety of our staff, partners and customers is the most important thing to us. In light of the recent rise in daily cases of COVID-19, we have decided to postpone our upcoming long lunch series, "Summer of Gwen in conversation with Shit You Should Care About." We will look to confirm new dates later in the year for these long lunch events to take place, and thank you in advance for your understanding. We look forward to long lunching with you later on this year!"
It's summer time, the season we all like to get out, see friends and enjoy the latest events on offer. With the red light change limiting music festivals, the long lunch has stepped in and taken it's reigning place as the go-to weekend activity.
Well, clear your diaries folks. Thanks to Gwen Wines by Church Road, our favourite summer drop, there's a new go-to lunch in town. Picture this… your best friends + delicious wine over lunch + an empowering discussion with an iconic New Zealander who happens to be a global phenomenon… It doesn't get much better than that, right?
To celebrate the Summer of Gwen, Church Road would like to invite you to join them in conversation with Shit You Should Care About Founder, Lucy Blakiston. They will be hosting a series of long lunch events in Auckland, Christchurch and Queenstown throughout March at some of New Zealand's finest restaurants.
Interviewed by Libby Rainger from The Wellness Platform, they will explore how Lucy and two other women from Blenheim, have challenged the status quo and shaken up the popular culture of today through their platform Shit You Should Care About - a global phenomenon with 3.5 million followers.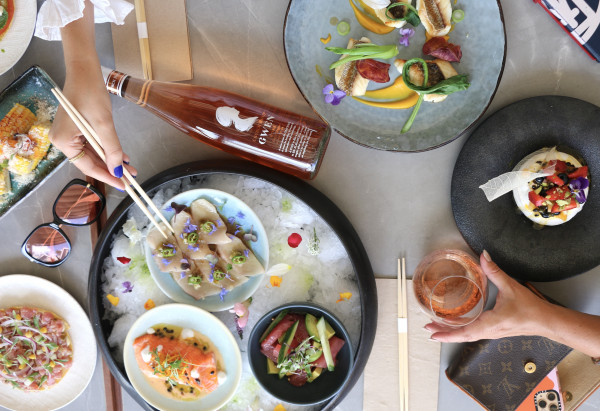 The three ladies of SYSCA like to remain anonymous to the wider world, so to meet Lucy in person at one of these exclusive events is as rare as finding a lipstick that stays put all day…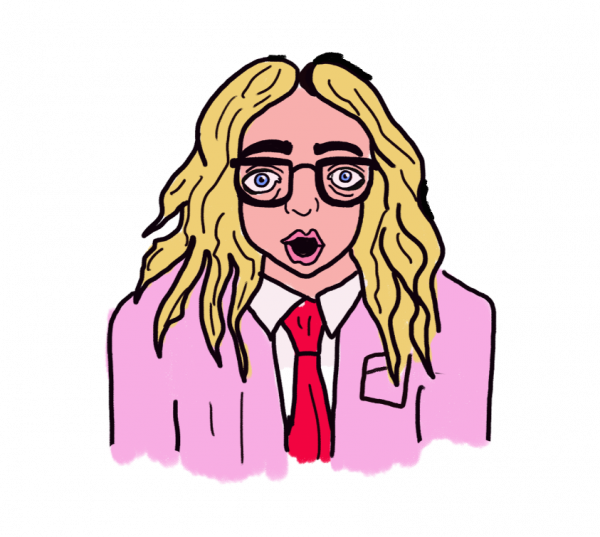 We spoke to Lucy back in the winter of 2021 at the pinnacle of their media uprising where she told us the White House had just approached them to work together (to which they politely declined, might I add), and most recently, Shit You Should Care About's content has been endorsed and shared by none other than our favourite insta-celeb Chrissy Teigen. We will be poised on the edge of our seats, eager to hear how the women behind @shityoushouldcareabout (aka SYSCA) have grown and evolved as a globally-recognised influence since then, and their thoughts on the modern culture of today.
Remix are giving away a double pass to each of the three events, so try your hand at the win by entering via our Instagram here, or simply beat everyone to the chase and purchase your tickets from the links below:
2

nd

March - Auckland @ AZABU Mission Bay - 12pm-4pm

Buy tickets here

9

th

March - Christchurch @ Dux Dine - 12pm-4pm Buy tickets here
16

th

March - Queenstown @ Boardwalk - 1pm-4pm Buy tickets here
(And for the month of March, Pier will be offering the 3 Gwen varietals to try!)
Gwen McDonald, the wines namesake, was the wife of Church Road founder Tom McDonald, and played an immeasurable part in the history of Church Road. Founded in 1897, Gwen was a woman with a trailblazing spirit and driving force of community - she did things her way and encompassed the modern feminine - that women can do anything.
Summer of Gwen, in conversation with Shit You Should Care About is an inspiring reminder of what women are capable of achieving.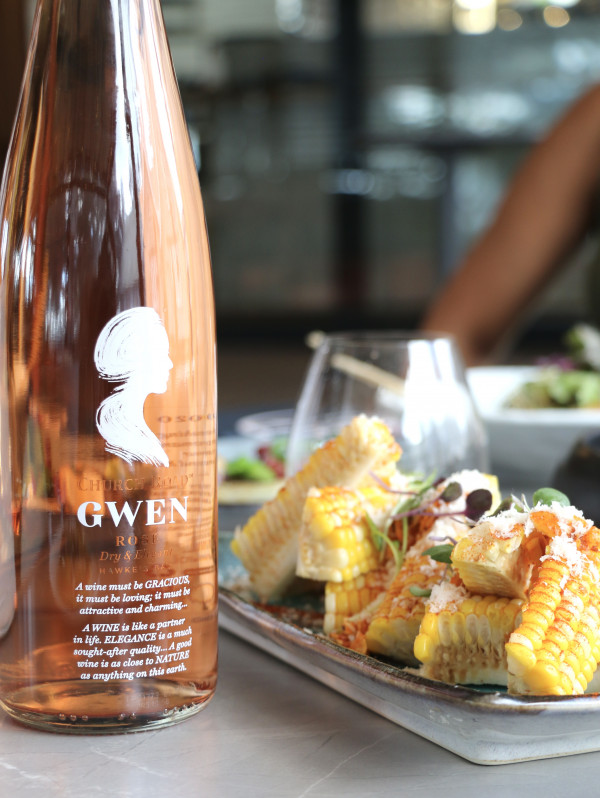 Get to know Shit You Should Care About (in case you've been living under a rock)...
Founded back in 2018, Shit You Should Care About started out as an Instagram account aimed at helping its young audience understand what's happening in the news and the world around them by cutting through the bullshit, jargon and fake news to make the information that matters more accessible.
They really stood out to New Zealanders as a thought-provoking form of news media when they brought attention to the George Floyd death and the Black Lives Matter movement. Today the brand has grown to include a weekly short explainer video series Extremely Online, a suite of podcasts (The Shit Show, Culture Vulture, Extremely Online) and a daily newsletter that wraps up what's happening in the world each day.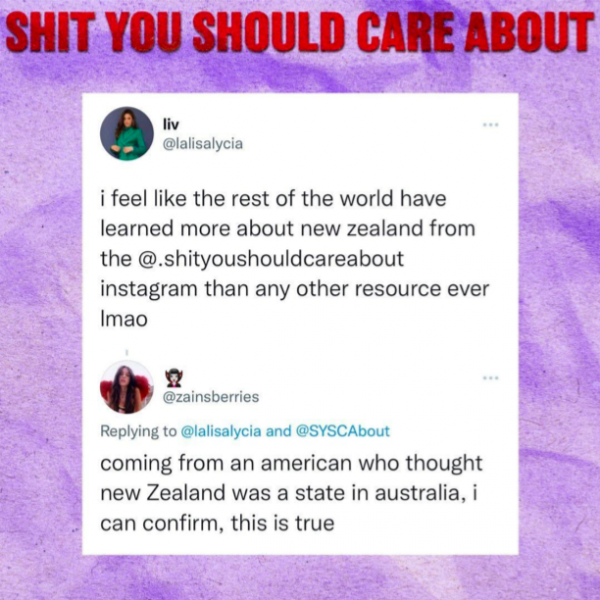 But you can also hear what they're all about straight from the horse's mouth…
"At Shit You Should Care About we whole-bloody-heartedly believe that we should all be able to understand the world around us because it's happening to all of us. So that's exactly what we help to do. We cut through the bullshit, the jargon, the clickbait, the "fake news," the paywalls - all of the shit that makes information feel inaccessible - and make it accessible (with a few Harry Styles pictures thrown in there for good measure). And we do this as self-described non-experts. We're talking to you as your mates, not your teachers. We're using words (and often memes) that you can understand to explain things you deserve to understand - because we're all just humans trying to navigate this weird world together."
Shit You Should Care About now has an average monthly reach of over 15 million Instagram users, and an audience of over 3.5 million followers – more than 75% of whom are under the age of 35. The account's reach is truly global, with over half its audience coming from the US, followed by the UK, Australia and Canada.
Join us for a not to be missed conversation with one of New Zealand's most influential ladies, over a three course lunch, brought to you by the Summer of Gwen, by Church Road
Get to know the Gwen by Church Road wines…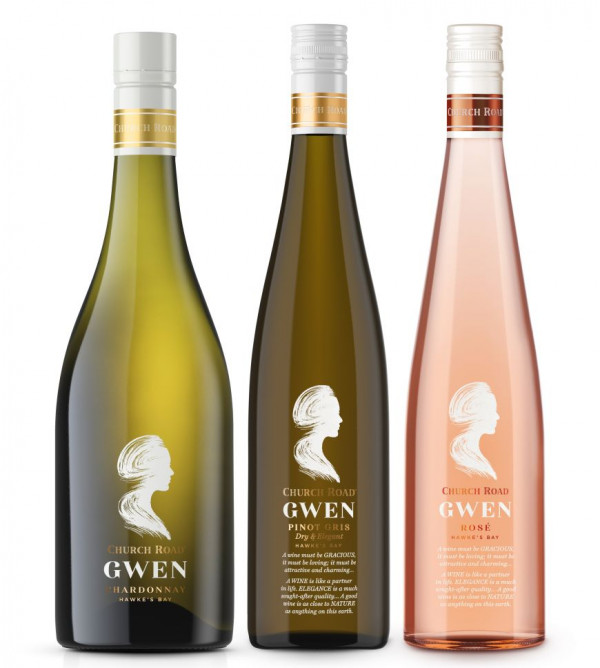 Church Road Gwen Pinot Gris
Think: Elegant, feminine dry and finely textured with subtle ripe pear and floral notes with fresh acidity and a mineral edge.
Best for: A great aperitif and versatile luncheon or dinner. Match with a range of fresh salads, seafood, poultry, and cold cuts.
On the nose: Reminiscent of ripe autumn orchard fruit, lifted by notes of honeysuckle and subtle mineral complexity.
Church Road Gwen Chardonnay
Think: A deliciously refreshing style of Chardonnay with a crisp, dry finish.
Best for: Matching with a range of delicate pastas, seafood, poultry or fresh salads.
On the nose: Reminiscent of stone fruit, lifted by floral notes with subtle mineral complexity.
Church Road Gwen Rose
Think: Made from 100% Merlot the new release Gwen Rose 2020 is a crisp, dry style perfect for summer enjoyment.
Best for: Celebrations and long lunches on a hot summer's day.
On the nose: A refreshing Rose with prominent red berry fruit flavours, light florals and soft herbs. Time on yeast lees post-fermentation has rounded out the palate beautifully.
Don't miss out on the chance to be wined and dined with inspiring discussions this March and grab your tickets below…
Auckland Buy tickets here
Christchurch Buy tickets here
Queenstown Buy tickets here