Remix Rates The Top 5 New Auckland Haunts
Words by Steven Fernandez. Although summer is all about the mass exodus from the city, diving out of town to enjoy some lazy long weekends at the beach, there's plenty going on in the city to keep you occupied as well. Over the last six months Auckland has seriously upped the ante, cracking out some world class eateries left right and centre. As we inch closer to summer and the social season, we reviewed some of the newer restaurants around town for a rundown of the best spots in town for you to enjoy a meal and some drinks with your crew. Here's our top five... see you down there sometime! [caption id="attachment_1508" align="alignnone" width="700"]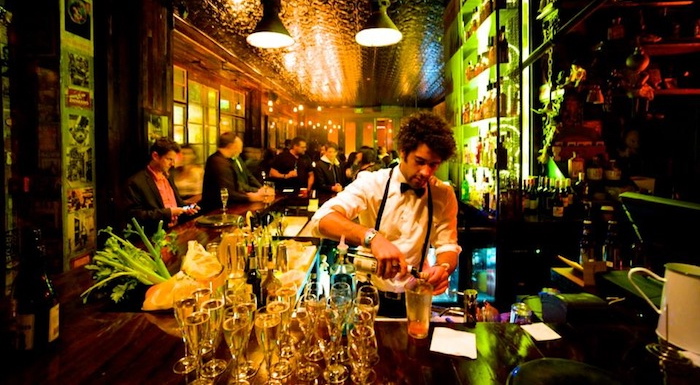 Source: Orleans Facebook page[/caption]
1. ORLEANS / Britomart
Live music, liquor and food…what more do you really need? Located where the former A&M and District Dining used to be, Orleans instantly transports you to the deep south with food that's packed full of Creole flavours and amazing old-fashioned Southern cocktails. This is possibly the only place in Auckland (and maybe even New Zealand) where you can get chicken and waffles… and it's no doubt the best place to get them!
www.orleans.co.nz
[caption id="attachment_1509" align="alignleft" width="300"]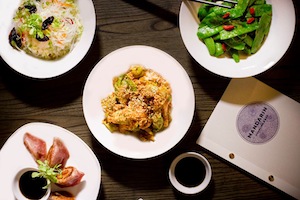 Source: Mandarin Dumpling & Bar Facebook[/caption] Finally! A place where you can get some dumpling goodness without feeling like you're dining in a laundromat! Bless the Dominion Road dirty thirty but come on, there isn't really an 'ambience' at Barilla or New Flavour is there? Mandarin Dumplings and Bar on the uber-hip Imperial Lane brings all the best of Chinese cuisine in a setting that is charming and quiant. Buried in a little underway beneath street level, Mandarin Dumplings and Bar is perfect to take friends and share, with dishes speeding out in an array of spices and sizes.
www.facebook.com/mandarindumplingbar
3. MEXICO / Ponsonby
As if you couldn't predict this fusion was going to happen. Auckland's favourite boutique Mexican restaurant has finally ventured up College Hill with a new branch in the heart of Ponsonby. Cool kids rejoice! Mexico Ponsonby brings all the very best from the Britomart, Takapuna and Hamilton eateries to the Ponsonby strip. One things for certain, the parking is better than Britomart!
www.mexico.net.nz
[caption id="attachment_1510" align="alignright" width="240"]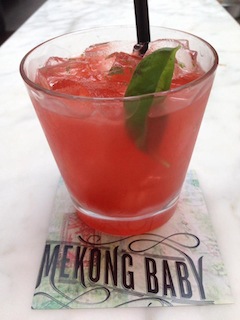 Source: Mekong Baby official Facebook page[/caption] You've probably heard everyone raving about Mekong Baby and they're raving for good reason... this place is definitely one delicious destination on the Ponsonby strip. An Southeast Asian fusion of incredible flavours in a simple and romantically decorated setting with Vietnamese theme. Plan ahead and make a booking because these guys get busy. When you get there make sure you try the braised pork belly with caramelised chilli... to dir for!
www.mekongbaby.com
5. ORPHANS KITCHEN / Ponsonby
This haunt is a favourite of ours, not only because it's across the road from our office but also because it's super quirky with sheepskin rugs, the menu on an overhead projector and upstairs dining room. Not to mention, it's one of the only places in town you can get a ridiculously tasty boil up! The wild boar boil up is not to be missed!