Recreate Botswana Butchery's succulent slow-roasted lamb at home
Want to take your Sunday roast this weekend to the next level? If there's one restaurant we'll happily take cues from, it's Botswana Butchery. Its Auckland and Queenstown outposts have consistently ranked as one of the country's most renowned restaurants when it comes to quality meat, done right.
Velvet-upholstered armchairs and cosy fireside dwellings, succulent mains and mouth-watering sides, our love for BB knows no bounds. Anyone who has dined at the award-winning restaurant knows dinner at Botswana Butchery isn't just a meal, it's an experience.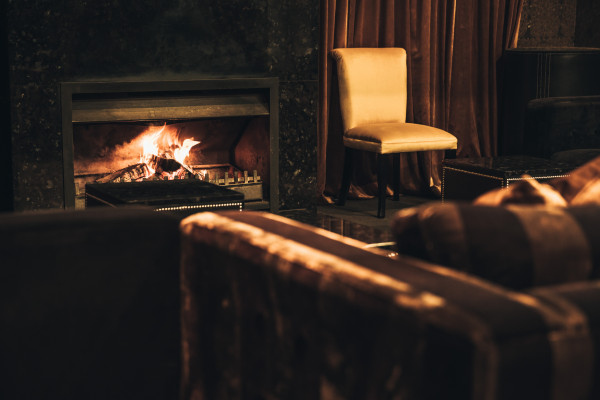 While best known for a truly stupendous steak selection, the slow-roasted lamb shoulder is an equally enticing drawcard. It's safe to say this week, has been one of 'those weeks', so in brighter news – Botswana Butchery have generously shared the secret to their lamb so you can recreate it at home. Match it with a superb Central Otago wine and hunker down for the ultimate comfort meal.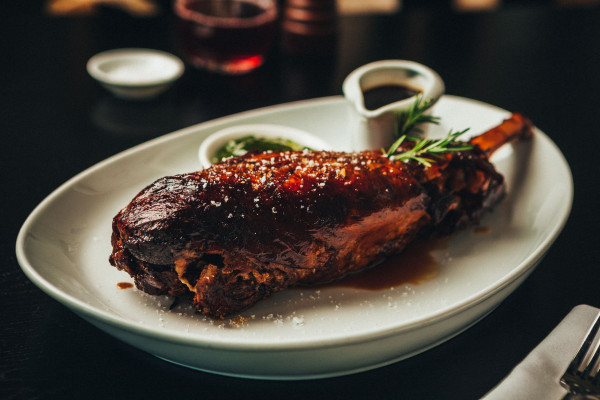 Botswana Butchery Slow-Roasted Shoulder of Lamb
Serves 4-6
Ingredients
1.5 kg partially boned shoulder of lamb
1 sprig fresh rosemary
2 tbsp olive oil
1 tsp flaky salt
3 carrots, scrubbed and roughly chopped
3 celery stalks, roughly chopped
1 garlic bulb, peeled and crushed
1 litre chicken or beef stock, warmed until hot
Method
Preheat oven to 220°C (425°F)
Use kitchen string to tie the lamb shoulder to help keep its shape during roasting.
Thread the rosemary under the string.
Place the lamb in a deep-sided roasting dish and rub with the olive oil and salt. Scatter the vegetables around the lamb. Place the roasting dish in the oven and roast for 35-40 minutes until the lamb skin begins to form a golden crust.
Remove the dish from the oven and reduce the temperature to 140°C (270°F). Pour the hot stock into the roasting dish then cover with a baking paper and foil lid, ensuring the edges are well sealed. Return to the oven and slow-roast for 3 hours until the meat is very soft to the touch and rich in colour. Chef's note: If your oven is slow you may need to add an extra hour.
Remove the dish from the oven and place the lamb on a warmed plate, cover loosely with the foil lid and a clean tea towel and leave in a warm place while you make the sauce.
Strain the meat juices and the vegetables in a saucepan, pressing down on the vegetables to extract maximum flavour and help thicken the sauce. Gently bring to the boil, skimming off the fat as required. Reduce the sauce to a syrupy consistency and taste for seasoning then pour into warm jug for serving.
Serve your slow-roasted shoulder of lamb on a fabulous platter, bone in for presentation with mint or red currant jelly