If you've ever been driving around Auckland and spotted a bright, pastel-painted mural featuring loads of happy little faces it's likely the work of local artist James Hunt – more famously known among the region as 'Junt'. On a mission to paint the town purple, yellow and blue, we chatted to James about his unique art form, his segue into creating his own 'NFTs', and why you should just "go for it!" if you're putting off pursuing your artistic passion.
What inspires you about art and what encouraged you to pursue it as a career?
Whenever I visit someone's space I love looking around at the art they've chosen to put up. It's kind of like an eclectic art gallery and there's always so much conversation to be had around their choices. I guess that ties in with my choice to pursue my art a bit more seriously. I was producing a few pieces here and there for friends and family and when I got to see them enjoying the paintings in their homes, it made me feel good.
What have been your top three favourite art projects?
Last year I painted a mural at Chlöe Swarbrick's office which was super fun! I also love making art for my musical friends. Frank Booker and Flamingo Pier have commissioned a few poster designs over the past couple of years which was a good opportunity to develop my style a bit. It's hard to pick a favourite mural project but I just love getting in front of a wall and putting some colour up. Alfresco Festival was fun, a bunch of artists got together and painted around Poynton Terrace and it was a great way to brighten up the back alleys of Karangahape Road.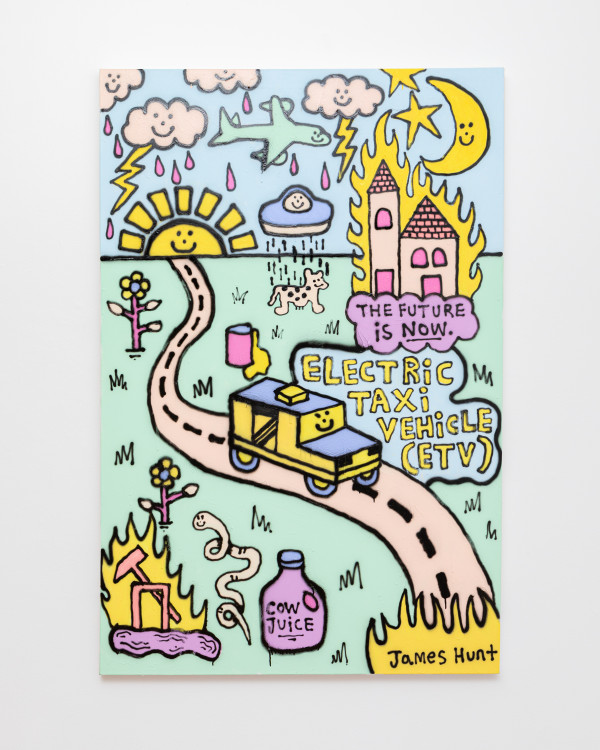 If you were to choose to produce either digital art or murals for the rest of your life, what would it be?
I do enjoy both digital art and painting, but there's just something about using a brush or spray can that feels much more satisfying. So definitely murals!
You recently got into the 'NFT' game. Tell us about that…
My answer to the NFT craze was to mint some Nice Fun T-Shirts, and by that I mean I got a bunch of T-shirts screen printed so that people could actually wear them in real life. I'm a big skeptic of actual Non Fungible Tokens, I can see where people are coming from with them but it's hard to look beyond the grifting and carbon footprints involved.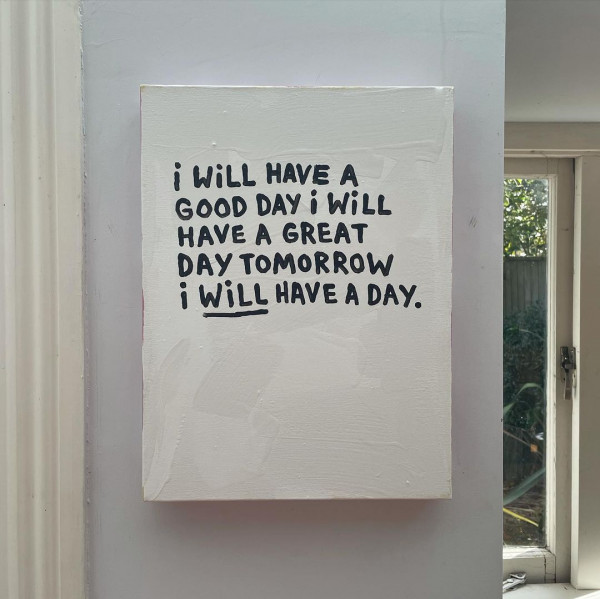 Do you have any new and exciting projects coming up?
I just finished packing down my first solo exhibition and it went really well so I'm pretty keen to keep making more hangable art. I always end up prioritising my graphic design and film work because it pays the bills but now I know that I can focus a bit more on the art. I guess I should probably use this opportunity to say I've got availability from October onwards for collaborations, so hit me up if you want to work together, I'm itching to do another mural!
We know that your dog Taxi is a big part of your life. Does she like to come along with you when you are working on a project?
Taxi is my life. She comes with me to most places. I took her to a meeting with a new client and she threw up in the meeting room which was pretty embarrassing. When Taxi can't join me on the job it's super easy to find a sitter because she's the most beautiful, sweet, well-behaved dog.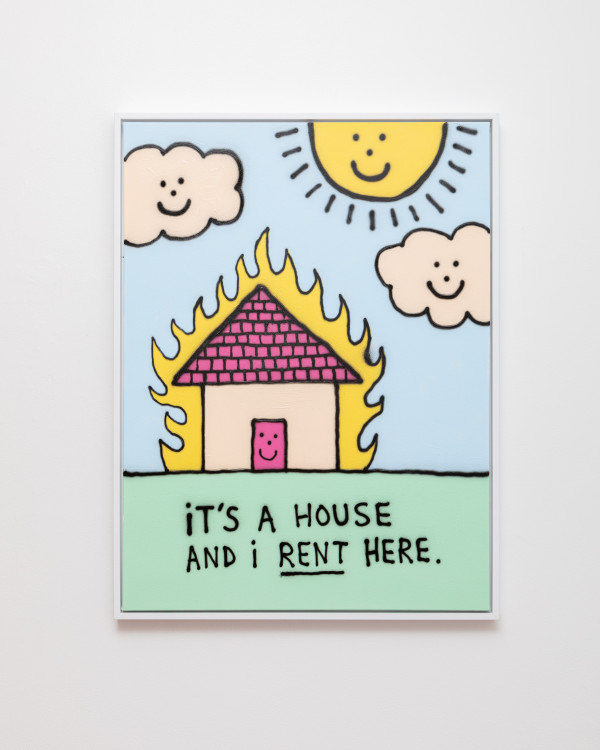 We know you designed a T-shirt for breast cancer research. Are there any other causes/charities you would love to create art for?
I loved working with Wynn Hamlyn on our breast cancer cure T-shirts, I probably should have put that as one of my top three favourite projects. I want to give a special mention to Cystic Fibrosis NZ as well for the work they do. I feel very fortunate that I can create art for charities and that it's been well received. I'm not exactly rolling in cash so I've found art to be a good way to incentivise other people to donate. I can't actually put a finger on a single charity or cause I'd love to create art for because there are so many that are super important, whether it's social, environmental or medical. But if I've got capacity I'm keen.
Lastly, do you have any advice for upcoming artists who want to pursue their talents and dreams?
Go for it! Don't overthink it too much, if you enjoy something just do it for fun. Make friends with other creatives and support them when you can because it's not a competition. Relationships are invaluable and will get you through the highs and lows of taking the leap and trusting your talents.

@junt_loves_taxi