We tend to reserve our glamorous side exclusively for the weekend. You can dress to the nines, sip Champagne and forget about whatever the week threw at you... momentarily. Monday is never seen as a day for glamour, it's usually synonymous with comfort, simplicity and a general lack of energy. Well, with this week's Monday Must-Haves, our aim is to make every day like a Saturday. We will give you the perfect ingredients for a glam-sesh like no other.
The concept of treating ourselves usually involves the finer things in life. Whether you love a simple facemask or prefer the whole shebang, we have something for everyone. These no doubt come at a cost but when there's such a range of fantastic products at your fingertips, it's certainly worth it! Juicy Couture's new fragrance, Converse's One Star spring collection and the Too Faced glitter mask are just the beginning of what we have on offer, to kick-start your week full of delight.
So, grab a coffee, put your feet up and start planning your free time, because you'll be dying to squeeze in this weeks Monday Must-Haves into your schedule…
Viva la Juicy Soirée is our new fragrance obsession
Juicy Couture's latest iteration bottles mystery, confidence and a curious sense of adventure. It is the perfect fragrance for the modern woman, exuding confidence and sensuality with every drop. The decadent bottle, covered in splashes of pink and gold, would be fitting for a stand-alone decoration. The beautiful fragrance is a bonus! With fruity top notes, including pink kiwi, mandarin and cassis leaves; floral mid notes and warm base notes, this kaleidoscope of fruit cannot be ignored. Make a bold statement of femininity and get your very own bottle here.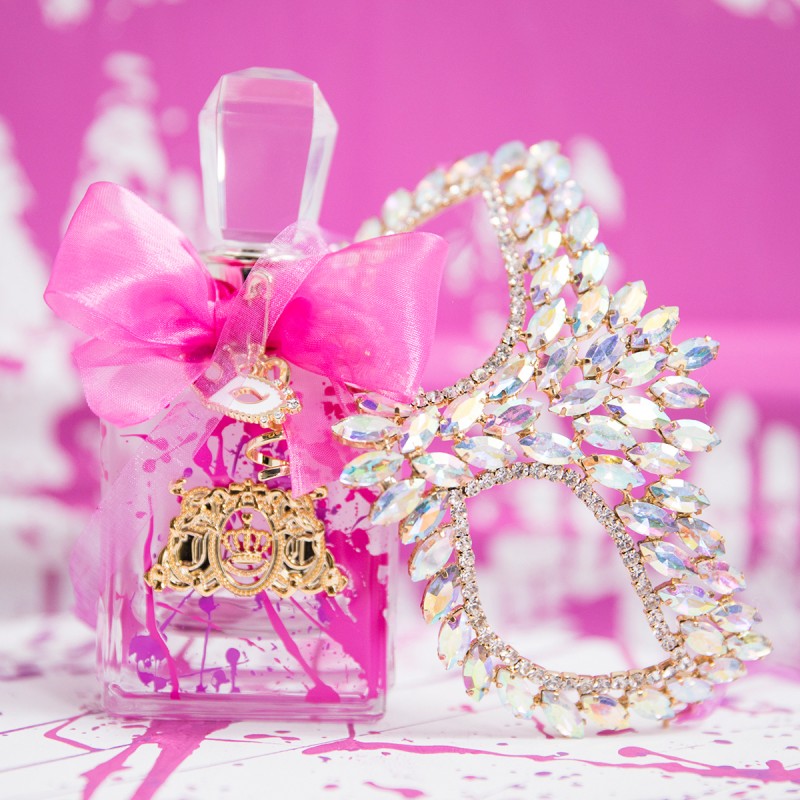 Join the most iconic misbehaviours in history with Converse's One Star spring collection
When initially released by Converse in 1974, the world wasn't quite ready for the One Star and all its diversity. Cue the '90s, when street style gurus and skate communities paved the way for this unique sneaker to be truly appreciated for what it was - a bold statement of ferocious individuality. The spring line-up features audacious colours, platform soles and 'hairy suede'. Like their predecessors, they're not for the faint-hearted. Plus, all One Star sneakers are designed following the iconic low-top style. Become a trendsetter in your own right and grab a pair here!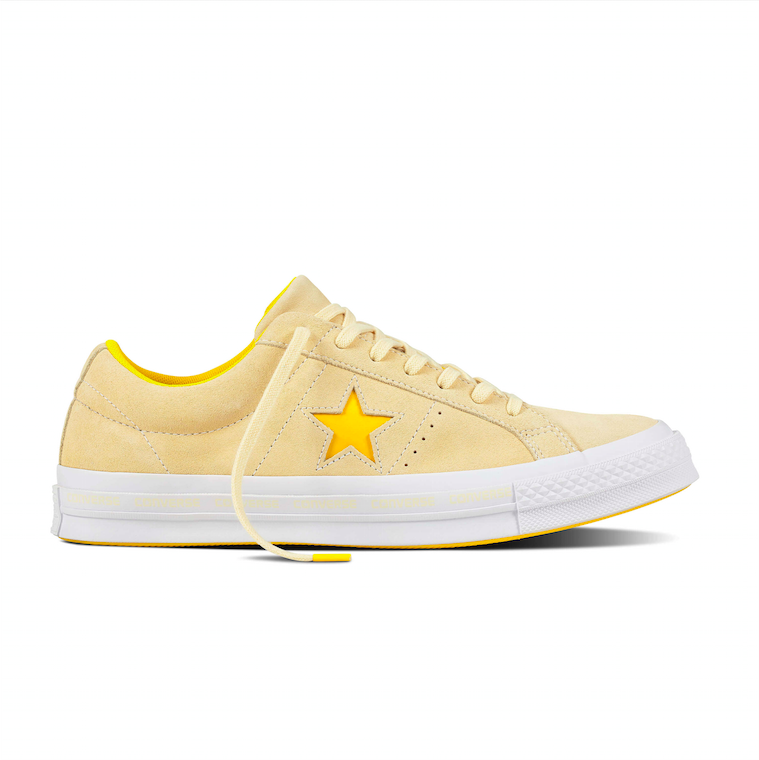 If you're going to have two faces, make one of them sparkle!
The latest addition to the Too Faced range, Glow Job, will have you feeling your very best in no time. The radiance boosting, peel-off mask is designed to hydrate and illuminate tired skin, using fruit extracts to promote a smooth and even glow. In a matter of minutes, dull skin is lifted away to reveal a refreshed and revitalised visage. If that's not enough to convince you of its must-have status, the formula is actually infused with real gold! How luxe! You can use the Glow Job as a way to create the perfect base for makeup or even as a relaxation booster for your Monday night. Head to their website here, for more.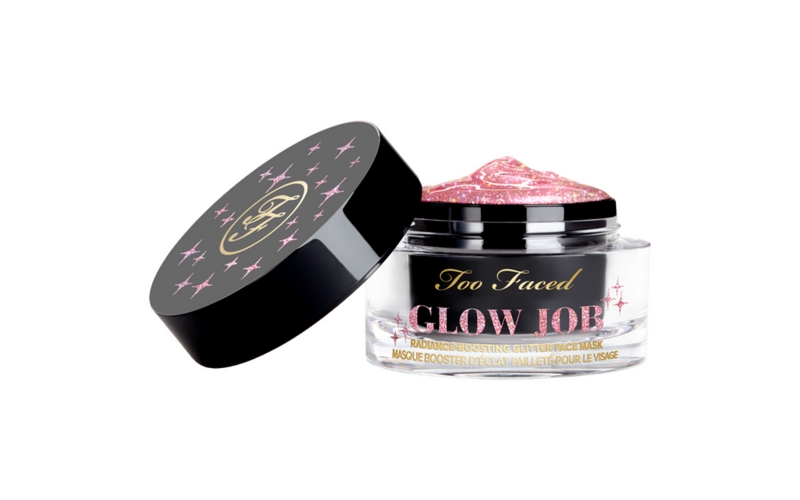 The Sherpa Throw is redefining the relationship between comfort and style
There's nothing more luxurious than wrapping yourself up in a blanket so soft, it's like you're snuggling clouds. The Sherpa Throw is a blanket like no other. Combining two of the softest and most cuddle-worthy fabrics together into one perfectly sized throw, the Sherpa Throw redefines the relationship between comfort and luxury. Its reversible quality allows for usage in a range of household environments. It can be used in the living room, outdoors and even in the bedroom. It's hypoallergenic, machine washable and anti-shrink, the perfect gift for any home. Grab one from Amazon here.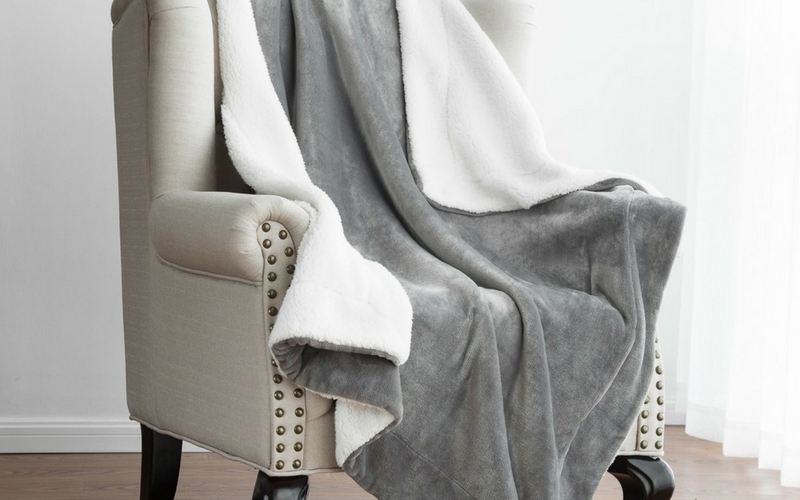 Revitalise your senses with the classic Baies from the Diptyque range.
Diptyque don't need an introduction. If you're a candle connoisseur like the majority of us, their lavish range of products feature in every home. However, if you're not familiar with the world of candles, Diptyque offer a quality of candle like no other. They are famous for their decadent scents bursting with complex bouquets of roses, fig and even florals. Their most famous scent, Baies, now comes in a luxurious three-wick black porcelain vessel. Designed to be used both indoors and outdoors, this will add the luxury edge to any home! They're sold in Mecca Cosmetica's across the country but for online, head here.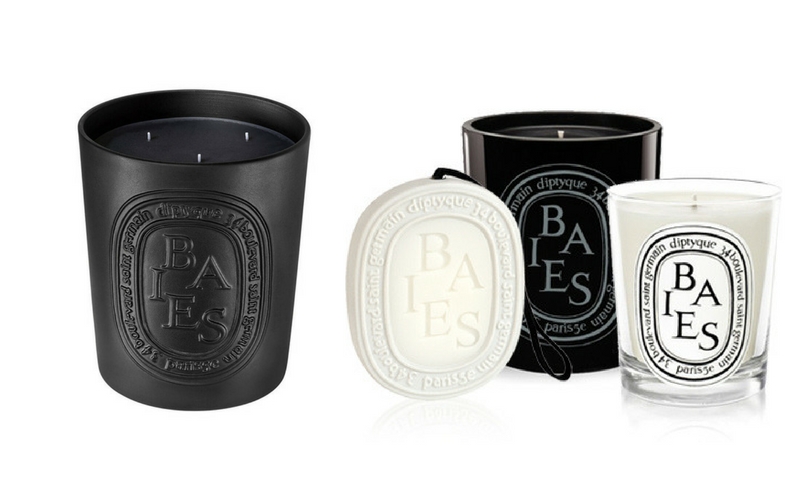 Image Credit: Juicy Couture, Mecca Cosmetica, eBay, Converse, Too Faced