The beauty & brains behind fitness studio SALA
It poses quite the challenge for a fitness studio to achieve equal parts welcoming environment and equal parts utter coolness. One usually wins out in favour but Ponsonby studio SALA have confidently nailed the balance. An open space that both embraces all fitness levels as well as ensures a calm and quietly challenging workout, it's the perfect retreat for mind and body. Remix caught up with Sarah Lindsay AKA the beauty and brains behind the coolest fitness spot in Auckland.
Enter below to win your own complimentary 10-class pack to SALA studio.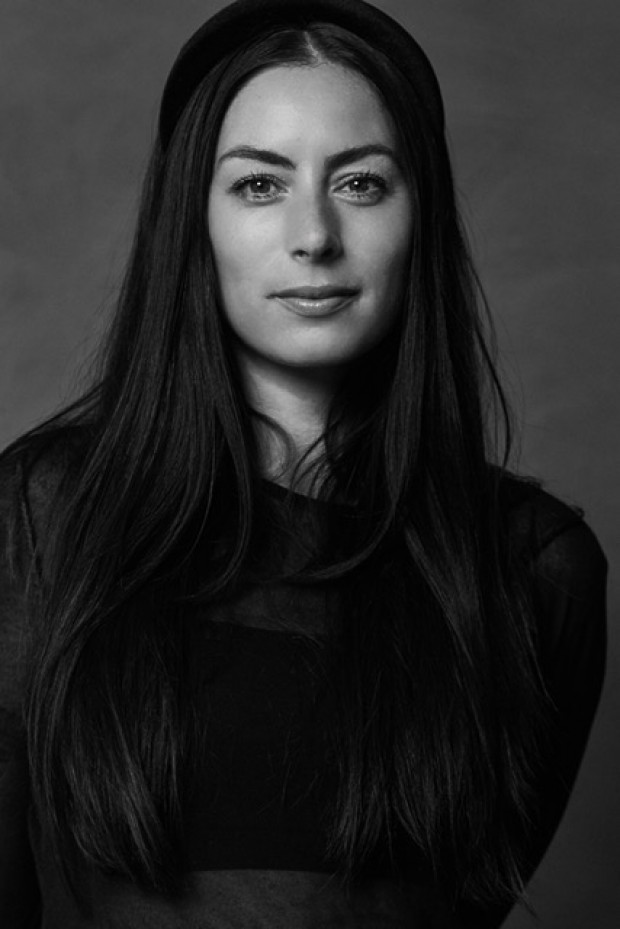 Sarah, tell us a little bit about SALA...
SALA was really born from my homesickness. After spending ten years in the London boutique fitness scene, arriving in Auckland was a bit of a culture shock. I didn't feel as though there was a space that encompassed the things I valued from fitness. As I searched for my home away from home, I decided rather than complaining, to just open it myself!
Immediately SALA began filling up with these awesome people who had lived or were from overseas, who like me had been feeling a little lost and I felt as though I had brought everyone home to me. When I opened those doors, I not only started a business but I made my life here. Almost all my friends are through SALA and I really can't imagine how my life in Auckland would have been without this family.
What is the studio's ethos?
SALA is a multidisciplinary space, focused on movement as a way of strengthening the body - mind matrix. I believe all movement is meditation, when set with the intention of fully turning up, rather than switching off. I wanted a space where people could enjoy diversity and variety, in a small intimate setting, with a friendly atmosphere. A place where they could really be apart of a like minded community. I've stopped referring to SALA as a gym, if anything it's an anti gym. I call it a creative community, which just feels so right to me.
I envisioned SALA so strongly before it was built into existence. I knew exactly who I wanted to come and how I wanted the space to make them feel. I broke that vision to four pillars and whenever I make a decision I question first, which pillar does this fulfil. Is it useful or necessary to my community?
SALAs Four pillars are:
- Dogma free movement which is what inspired our multidisciplinary class style
- Collaboration and celebration of the local community. We always have some sort of collabs going on with the businesses around us, from breakfast yoga clubs with Little Bird to yoga events with Lululemon.
- Creativity as the heart of innovation. I try to look inward for SALAs creative vision, rather than being too heavily influenced by others.
- Lastly but most importantly, balance! Drink the wine, eat the pizza, lift the weights, breathe through your anxiety! Life's too short for guilt trips!
How do you personally live and breathe it?
I think anyone that knows me will agree I have a 'be kind but take no shit' attitude to life. I am creative and fluid but have a very strong vision of who I am and what I want to create. I am not easily influenced by the opinions of others. I've always been like that, I have school report cards from as young as 5 with teachers writing that I was born to lead - or maybe that I am just bossy and stubborn...
I think this attitude really flows through into SALA. I am often told I can be a little controversial in class or on Instagram, encouraging our community to act with authenticity, even if that means pissing people off a bit, you only have one life. What are you going to do with it? Worry about pleasing others. Nope. Live your best life. You do you, and let other people do them. I think that kind of balance is really the heart of SALA.
Who is the SALA attendee... what level of fitness do they need to have?
A lot of our community are creatives of some sort, from artists to musicians, designers to store window merchandisers. We have people of all fitness levels, people who have never done a fitness class in their life to people who just felt like a change. I think people's fitness levels are irrelevant. You can either do something at that time or you can't. It's that simple. Everything is impossible, until it's possible. I know in my own experience, my fitness levels have been through so many ebbs and flows, and long as you're moving in some way, that's all that really matters.
That's why our contract free memberships were so important to us. No joining fees, or minimum terms, you can cancel online yourself anytime and we won't even get a notification. It's your fitness journey and you need to be free to do what serves you. We don't want to lock you into anything you don't want to do. Free birds are the happiest ones.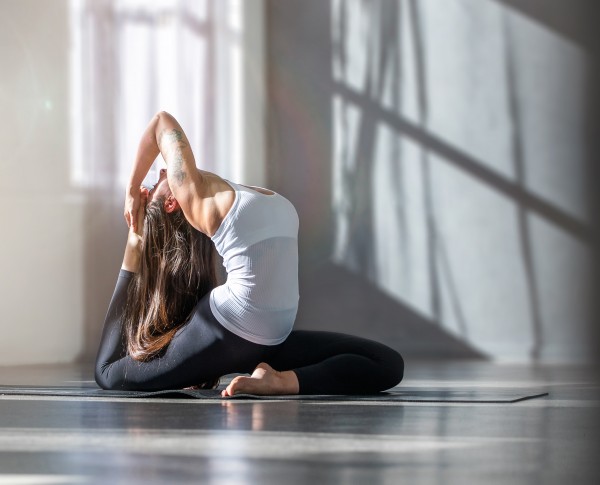 What can everyone expect inside the studio?
To see someone you know, but maybe that's just an Auckland thing.
How do you practice mindfulness everyday?
Right now I'm really passionate about sleep as meditation. We really value the waking world over sleep, and we often lie in bed scrolling the internet or leaving sleep until the last moment. Invest in your bedroom. Make it a sanctuary. Make it look and smell like a place you want to escape to. Buy great sheets. Make your bed every day. Place a few objects of significance near your eye line, so you fall asleep seeing pictures of loved ones or trinkets of travel. Make your bed a magic carpet you can escape on.
Why and how did fitness become such a big part of your life?
I wasn't a sporty child. I wasn't in any teams or clubs. So when I finally started working out to deal with my university induced anxiety I found myself in those dark, endorphin pumping workouts which really smash your body. Being competitive by nature they really fed into what society had taught me. Work hard, be successful.
At one point I was only eating raw food, working out twice a day and weighed 50kgs. The owner of one of these gyms (who ironically is a kiwi) recommended I try yoga to manage my competitive streak and I was hooked. I couldn't touch my toes but I just felt so empowered by taking responsibility of my own experience on the mat. Yoga was the doorway into myself and the journey of self reflection, which has led me to this amazingly healthy place of balance. I really couldn't give two hoots about my weight or the way my body looks now, I just feel so grateful to have this amazing container that holds ME. That's when I realised movement wasn't about desensitising yourself through wild workouts, but becoming more intimate with yourself. Getting to know yourself like a best friend, mind and body.
When was the lightbulb moment for SALA? How did the idea come to fruition?
It wasn't really a lightbulb moment. More a conversation. I said to Josh, 'I think I'm going to open my own studio' and he just smiled and said, 'as if you'd ever do any less.' Less than a year into living in Auckland SALA was open. It was actually a very organic and easy mental process.
Give us a rundown of a day in the life of Sarah Lindsay... what plays out?
Omg it's actually so boring. I do everything at SALA; I mop, I reply to emails, I teach, I plan. So much of what I do is just very repetitive and easy. You could train a monkey to do it, unfortunately I'm just that monkey.
What is your go-to Spotify playlist for working out at the moment?
I love world house and Balearic beats, and used to spend my summers in ibiza chasing house music, pre NZ. If you ever make it to London go to a night called beauty and the beats. The most wild deep world house parties of your life. Right now I have Christopher schwarzwalder on repeat.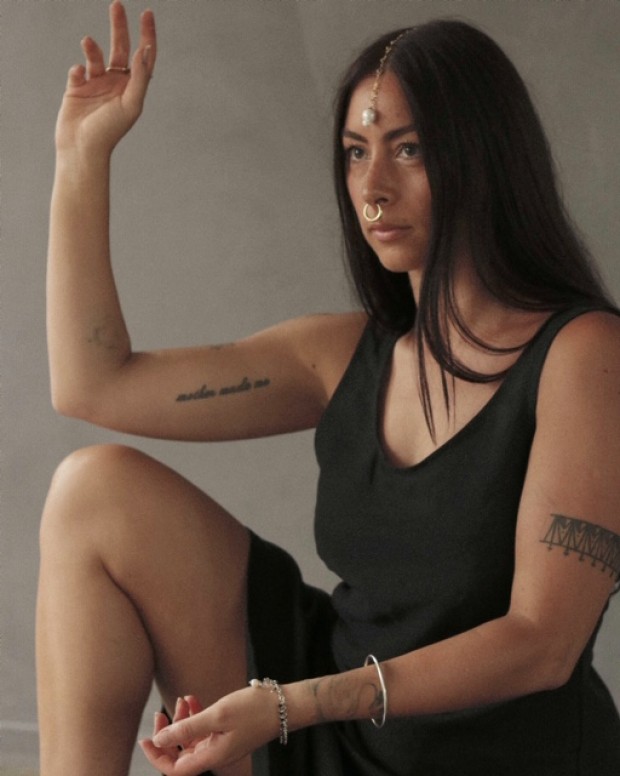 What are your biggest health and wellbeing tips?
No fads or gimmicks. Coming from the London fitness scene I've done it all, yoga to a underlying hum, fasting, raw food diets, workouts in the dark, vibrating plates. And through all the fads, I realised just find something that you really enjoy and do that. A little often, like ten minutes a day is better than smashing yourself once a week. And if you're counting the timer until the class ends, well life is just too short to be doing things you don't enjoy.
How do you practice awareness in your life?
Don't replace sleep with coffee, if you're tired skip the gym, orgasm often, see friends but value time alone to recenter. Balance is the elixir of life.
What is the future of SALA? any big plans for this new decade?
We just launched a limited edition activewear line made from recycled fishing nets and other ocean waste. I'm passionate about only creating something if it's useful or necessary. I think sustainable clothing is a direction we'll all have to embrace at some point, even if it's costs a little more. The earth shouldn't have to pay for our shopping habits. We've also lunched a monthly yoga and brunch club with Little Bird Kitchen, we wanted to support socialising without the pressure of drinking.
@salayoga
Enter below to win your own complimentary 10-class pack to SALA.
Entry is open only to New Zealand residents only. No responsibility is taken for lost, misdirected or incomplete entries. Entries are limited to one per person. By registering their details, entrants give permission for Remix Magazine (LP) NZ AND SALA to post, email and mobile text message updates. The prize package must be taken as offered and is not exchangeable, transferable or redeemable for cash. Anything not specified in these terms and conditions as being included in the prize package is excluded. The winner will be contacted via email. The promoter is Remix Magazine (LP) NZ, 65 Ponsonby Road, Ponsonby Auckland.