Mazda CX-5: The new model we wouldn't mind finding in a (slightly oversized) santa sack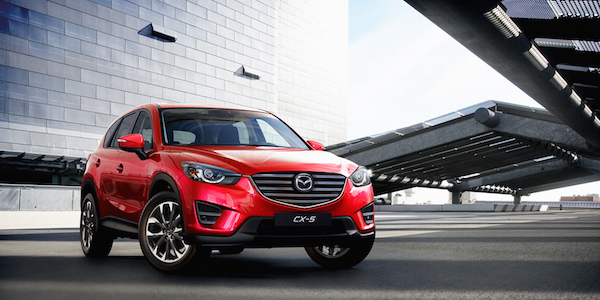 In 2012, the
Mazda CX-5
became New Zealand's favourite medium-SUV and was named the country's Best in Class by AA / New Zealand Motoring Writers Guild for the last three years running. We didn't think it was possible for
Mazda
to get much better but they've somehow managed to pull it off! This year Mazda released an awesome new design that has all the benefits of the 2012 model and so much more. Designed under the Mazda style of 'KODO – Soul of Motion' the CX-5 is sculpted, commanding and dynamic. It's both powerful and athletic, shown in its quick sporty responses, and as an added bonus, the beautiful powerful motion means it doesn't compromise fuel. Instead, breakthrough SKYACTIV Technology achieves amazing fuel economy and reduced weight, combined with i-stop technology, to turn off your engine when you come to a stop, keeping the car in position and saving you money. These features allow smooth power available to you in 2.2 or 2.5L engines.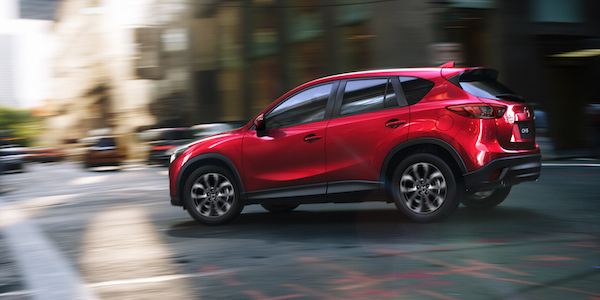 With a busy lifestyle it's important to stay linked and up to date with the world around you, so the guys at Mazda made the new MZD Connect which allows for you to link up your smartphone and get all of your social media feeds and a range of other online content on a central hands-free, and optional voice activation screen, while covering satellite navigation, reversing camera, Bluetooth and system settings. Seriously?! The car itself is both elegant and spacious, accommodating five people and their various bits and pieces comfortably. To keep you all safe, the advanced i-ACTIVSENSE technology is an intelligent system designed to help you recognize potential hazards, avoid collisions, and minimize accidents through radar, camera and driver warnings, literally looking out for you as you drive.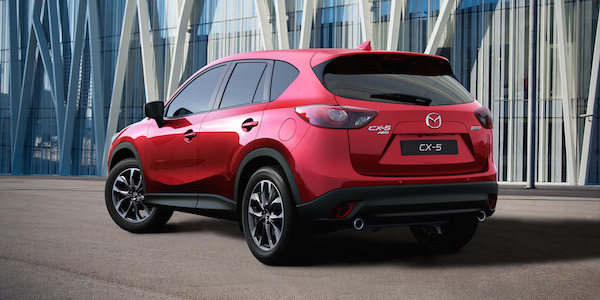 This vehicle is so much more than an SUV, it's a whole new world. The driving experience is made safe, easy and enjoyable while at the same time staying sleek and quiet! Head
here
for more information.