Magnum Classics Can Be Remixed - a tasty new collaboration with Kylie Minogue and Peggy Gou
They say good things come in threes, which is why Magnum's latest collaboration with pop icon Kylie Minogue and South Korean dance music producer Peggy Gou has us drooling. These two musical trailblazers, hand in hand with our favourite ice cream fix of all time, have come together to remix the 2001 classic Kylie hit, Can't Get You Out Of My Head. Launching it at the 75th Annual Cannes Film Festival as a part of Magnum's 'Classics Can Be Remixed' campaign, we have one word for the whole damn thing - delicious.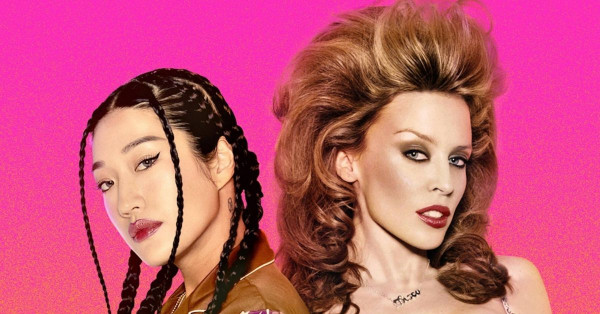 Providing 'Pleasure For All', our favourite ice-cream connoisseurs have always delivered when it comes to big flavours, big campaigns and big collaborations, but this one might just be the tastiest yet. Kicking off a pleasure-packed afternoon at the Magnum Beach, Kylie shared her stories of her #TrueToPleasure life and hyped up her new remixed track and music video before guests were treated to the highly anticipated global first view. An exclusive BTS clip of Peggy was also shown, taking the audience behind-the-scenes of the music video shot in Seoul and giving them a never-seen-before glimpse into the #classicsremixed collaboration.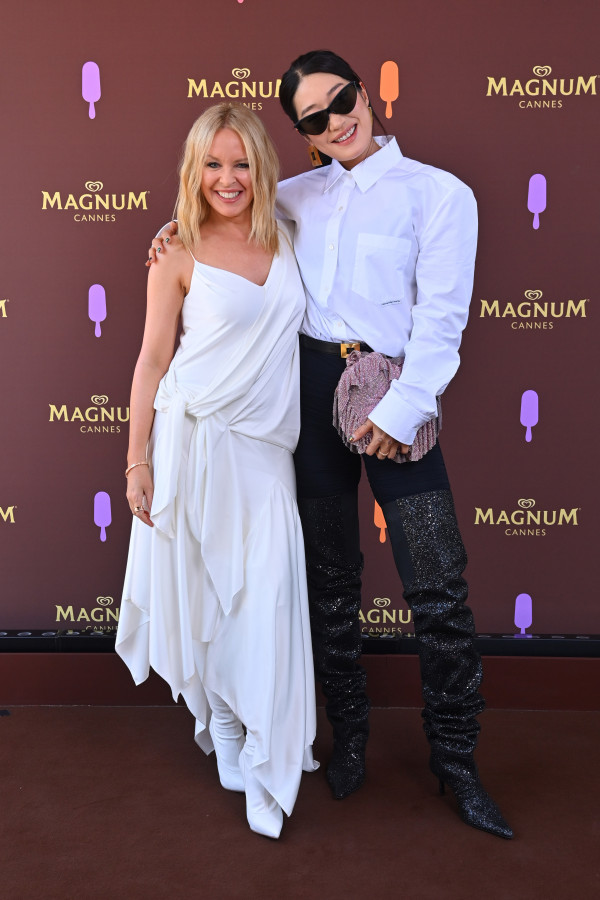 The music video boasts colour, charisma and a whole lot of Kylie - with that Peggy flair we know and love. The original version is reimagined and transformed, with Kylie's iconic white jumpsuit driving through the streets in a yellow De Tomaso Mangusta, remixed with Peggy's Korean pop culture influences. Additionally showcasing Seoul-based Seo Inji's unique illustrative genius, the end result was a truly remixed version of the music video, and we loved every bit of it.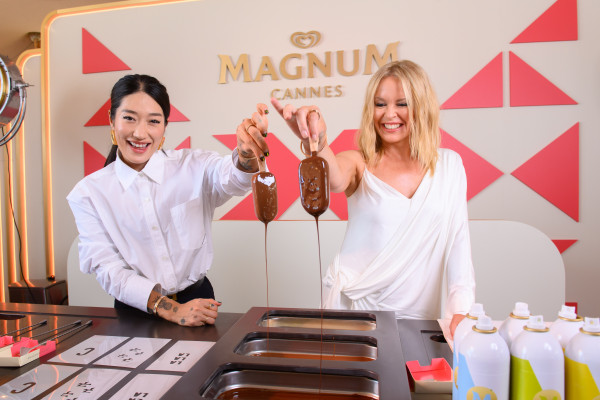 If you're not craving a Magnum yet, you sure as heck will be now. Creating their own bespoke ice creams, the pop sensations both dressed their Magnums in their own creative way, paying homage to their iconic musical legacies and the creative edge that earned them their stardom. Kylie's Magnum donned the opening line of her chart-topping classic (la la la) in a purple and blue hue, while Peggy's Magnum was emblazoned with her signature Korean logo in pink and green. Yum!
Merging the unique sounds of two iconic eras of music, this partnership is all about remembering classics while experimenting with the new. And man oh man, do we love this remixed classic and its ice cream inspo.