L'affare Newmarket gets an exciting menu refresh
While the rest of Auckland waits in eager anticipation for the conclusion of Newmarket's extensive makeover, Remix have been making the most of Newmarket's (already completed) crown jewel; L'affare. This hot little piece of real estate offers up just about everything you've ever desired in a dining destination, a relaxed clean-cut urban cafe, serving up hot coffee and even hotter dishes.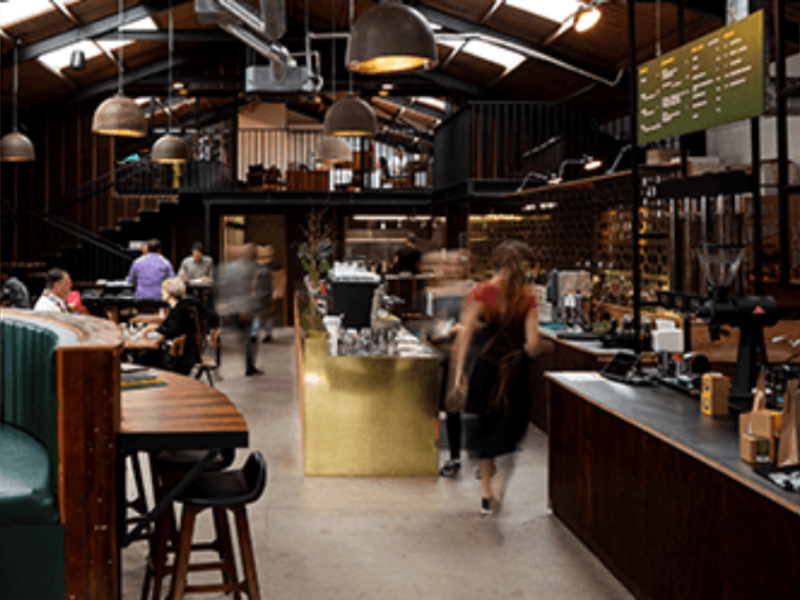 When we heard the beloved cafe was getting a menu refresh, the bat signal went off and we were all over it like bats out of hell. Now that we've distinguished our level of excitement with bat-related common saying, let's get onto the food. If you're a loyal patron, never fear, the classics aren't going anywhere, and you can still find Auckland's most sensational smashed avo here. For those less familiar, L'affare Newmarket boasts not one, but two flavour-packed menus that will take you from the early AM through to the early arvo AKA breakfast and lunch. Let's start with brekkie:
The breakfast menu is jam-packed with everything you want to see when rocking up to brunch with the gals. But L'affare has been unassumingly kicking goals in the kitchen, by taking simple classics and turning them into elevated gems. Everyone loves scrambled eggs, but you haven't lived until you've tried the truffle scramble. Throw a spanner in the works and order a breakfast burrito, packed to its tortilla brim with succulent chorizo, egg, crispy potato and flavoursome tomato salsa. Or, double your calorie intake for the day in the best way possible with their fried chicken waffles served with decadent bourbon syrup and sour cream.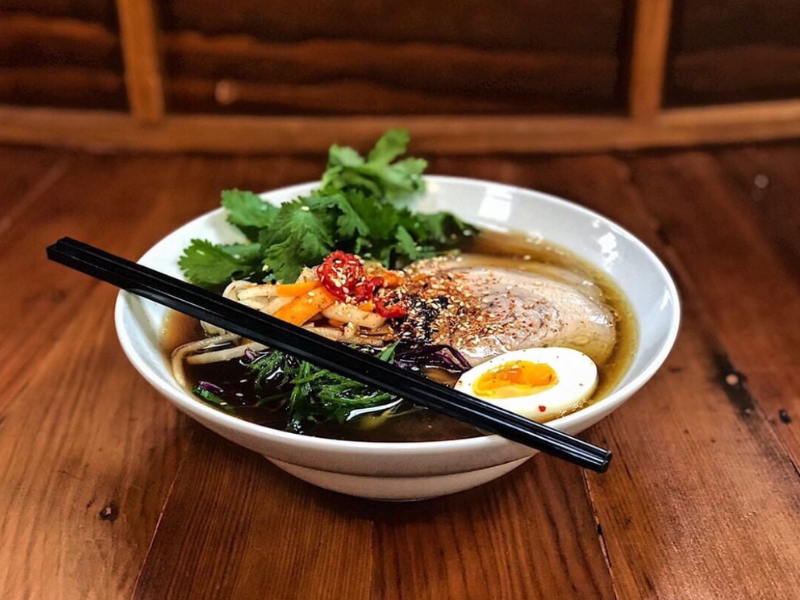 If you've ticked all those off your foodie bucket list, never fear, because the lunch menu is where you'll find some exciting new additions. Like Luke's shoyu ramen served with perfectly cooked pork shoulder, pickled veg, and egg. I don't know who Luke is, but can someone please send him my regards for answering all our lunchtime prayers.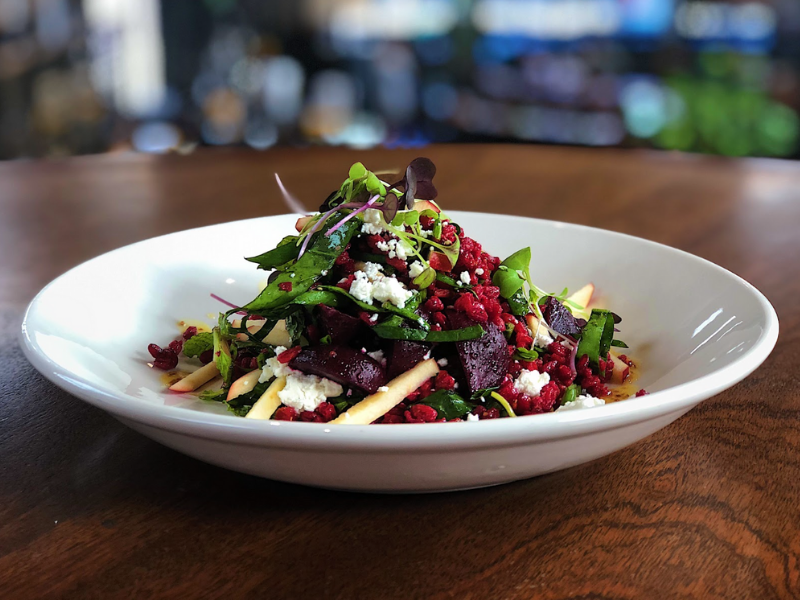 If you're trying to keep it humble and healthy, look no further than the Raw Autumn salad accompanied by creamy hummus and a tangy sesame lime dressing… it's so delicious it almost doesn't taste healthy. Equally healthy and equally delicious is the smoked baby beetroot and farro salad, with chevre and apple pictured above. Did someone say, Reuben? No? Well, we guarantee you'll be screaming it at the top of your lungs after trying the Corned pastrami sandwich.
As if the menu isn't enough to get your heart racing, the Jack of all trades also roast their own coffee beans and bake their own cabinet food fresh daily; which will send you into a food coma just looking at it.
The thing I love the most about L'affare Newmarket is that it breathes class and finesse, but it doesn't ram it down your throat either. It's the kind of place you'd happily take clients for lunch, gran on her birthday, someone you're trying to impress, out-of-town friends, go for a bit of me time but would be equally suited to a dusty flat brunch. It's good honest food, exceptional coffee, and casual but competent staff, and a pretty unparalleled place to put down roots for a few hours on a Sunday arvo.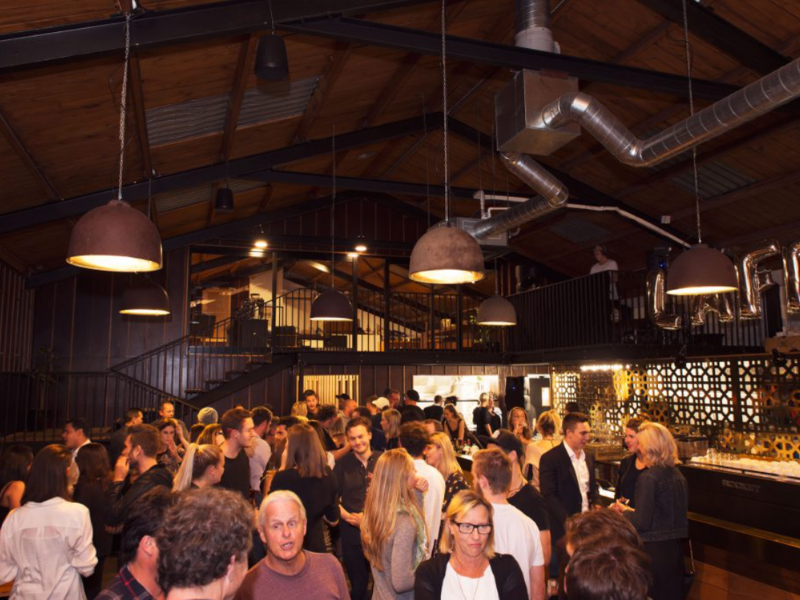 L'affare has the capacity to sit about a hundy of your nearest and dearest, so if you're looking for a place to host a soiree, there really is no need to search any further. Hire the space for your next personal or work event, you will not regret it.


22 Melrose Street
Newmarket, Auckland