Golf, Ziplining, Glamping and more; what to expect from the Eden Park renovations
Would you believe us if we told you that you can play golf, zipline and walk around the roof of one of the world's most famous playing fields? Well it's happening, right here at New Zealand's national stadium Eden Park. The stadium, primarily used for sporting events, has recently been undergoing an intriguing transformation to make the most of its 50,000 capacity space.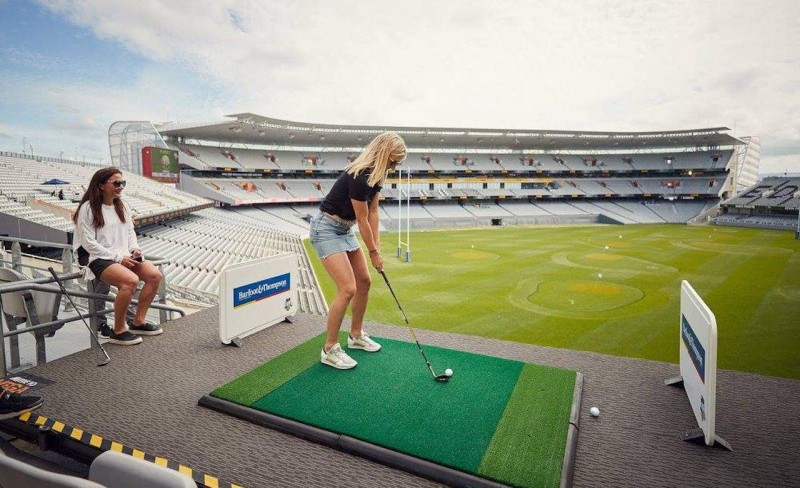 During November 2018 the now Council-backed stadium transformed into a nine hole golf course allowing 3000 ammatuer golfers the opportunity to tee off from nine different locations around the stadium including elevated platforms in the stadium stands, the entertainers tunnel leading onto the field, a trick shot through the goalposts from the seating area and even a bonus putting challenge in the home team changing room.
New Zealand is notorious for its luxury glamping spots across the country's picturesque landscape, however Eden Parks new premium glamping dome has left us shook. If you're staying in Auckland, forget local accommodation options, this stadium glamping experience will take over an elevated northeastern corner of the stadium, with custom Samsung and Nood Furniture fit outs and direct to dome dining. Currently in process of being built, the glamping dome will be ready to use by June this year.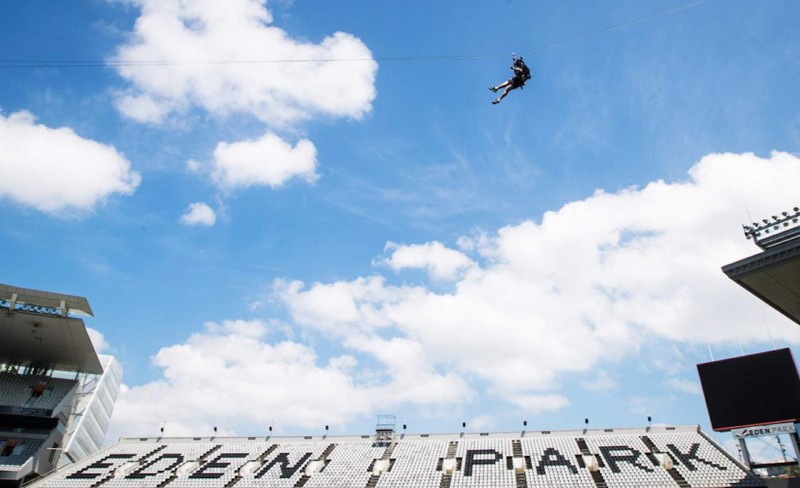 Is there anything else Eden Park has to offer us? Oh yes.The renovations made to the stadium include an initiative between The Eden Park Trust and height solutions specialists Total Property Services in the form of a high-flying zipline. Held 35 metres above the ground, the zipline provides adrenaline junkies with the opportunity to see the stadium from a whole new angle while flying from the North to the South stand.
If there isn't already enough to experience at Eden Park, plans are also in place for a stadium roof walk. Can't see the All Blacks willing to walk around the roof of their stadium, but we sure as heck are!