#notatourist: Experience Authentic Los Angeles: Our five fave activities in the City of Angels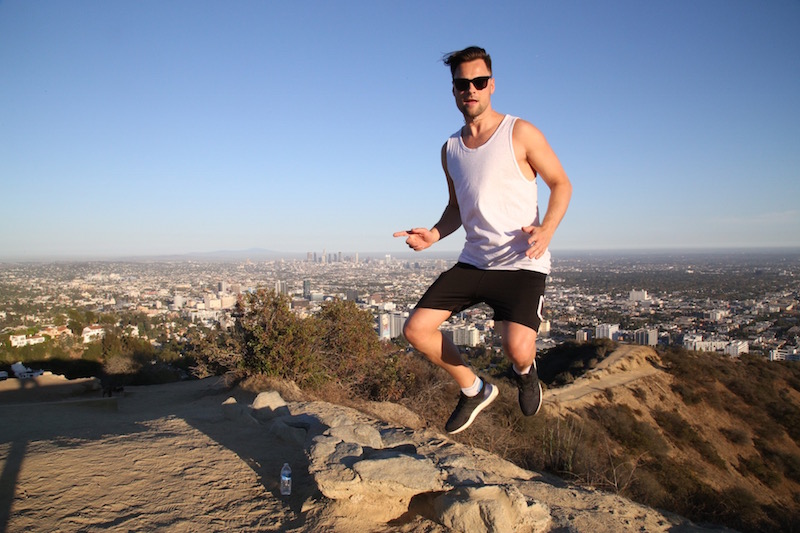 I've heard a few Kiwis complain about Los Angeles being tourist driven and a bit boring. That's just because they're doing the wrong stuff – Los Angeles is awesome! Forget Disneyland and the Hollywood Walk Of Fame and those touristy attractions if you want an authentic LA experience. You need to stop trying to see the locals (celebs) and live like one instead. Here are my five fave things to do in LA, #notatourist.
1. Run up Runyon Canyon
The best time to walk or run this track is either in the morning or evening for the beautiful sunrise or sunset light. LA gets hot, so the morning and late afternoon are the best times to trek with a nice temperature. It's a bit of a climb – work those glutes!
2. Park yourself at a pool party
The LA locals love to party and poolside is the best spot because of the extreme heat. We like the Night Swim events that some of the hotels put on. Check out The Mondrian, The Standard and Roosevelt for the best. Get your Visa out and book a table or cabana to make the most of the bottle service we don't have in New Zealand!
3.
Cinema in the cemetery
Hollywood Forever is where celebs like Marilyn Monroe and other movie stars were laid to rest. In the summer they hold movie nights in the cemetery. Locals flock with friends, family and a picnic to watch an old favourite on a big screen in the park. More info
here
.
4.
People watch at Venice Beach
Venice Beach is one of the best people watching spots on the planet, hands down! There are some unbelievable (and really unusual) people down there performing along the boardwalk. I suggest renting a bicycle, because it's beautiful to ride along and get some fresh air.
5.
Wine and dine with the finest
LA is having a culinary revolution right now and there are so many places to eat out. I wrote this blog article at my favourite West Hollywood restaurant, Joan's on Third, a hugely popular spot for lunch between La Cienega Boulevard and the Beverly Centre. It has the most delicious salads and sandwiches, as well as a wide selection of ice teas and desserts. Look out for celebs at the table next to you! We'll have our favourite Hollywood hot spots for food and drinks on the blog next week.
Check out more of Tim's U.S. travel adventures on the #notatourist tab on remixmagazine.wpengine.com
here
and by visiting the Remix Instagram here.
Check here to visit Visa online for more information on the benefits of travelling with Visa. For more #notatourist inspiration visit www.travelwithvisa.co.nz