Euro's new mid-winter menu has us drooling
Summer feels like a long, long way away at the moment. With our winter coats still very much in use, it can be difficult finding the will-power to stop running home and getting into bed as soon as possible. But Euro have just the thing to get rid of the winter blues, and coach us away from our position by the heater. Euro's new mid-winter menu has been unveiled, and features some of the best-looking dishes in town.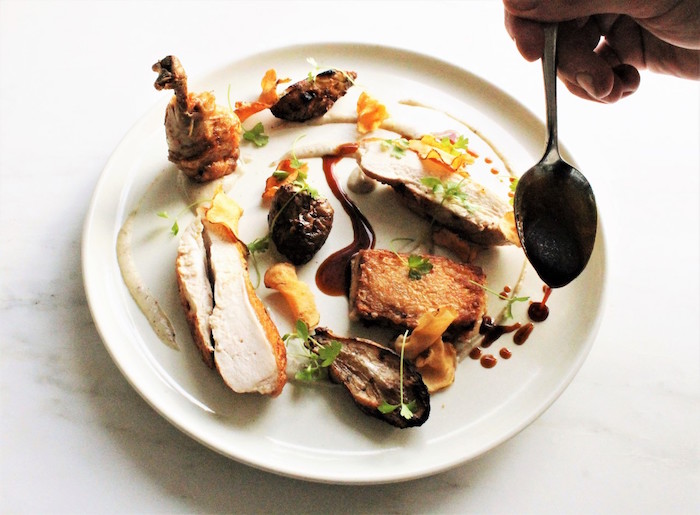 Head chef, Adam Rickett, and Executive chef, Gareth Stewart, are taking a spin on traditional winter comfort food, in the way only Euro can. The new menu features dishes such as smoked pig's cheek, with butternut squash gnocchi; braised beef cheek with celeriac risotto; and Te Mana Lamb with wild wheat. Te Mana lamb is no doubt a New Zealand delicacy, exclusively available in only a handful of restaurants across the country, and a meal we are rushing to try.
This winter, Euro are encouraging people to get out and take advantage of Auckland's thriving city life. Positioned perfectly in Princes Wharf, Euro sits close to both Wynyard Quarter's ASB Waterfront Theatre, and the Spark Arena; making Euro the go-to destination for pre-show nibbles.
For the duration of the Auckland Theatre Company's showing of 'Nell Gwynn', Euro is offering a special pre-theatre menu. Though, with dishes such as dukkah-crusted duck breast, it may be difficult to leave! These creative minds have also introduced us to our new favourite dessert: banana ice cream sundae with peanut butter mousse, chocolate brownie and salted caramel!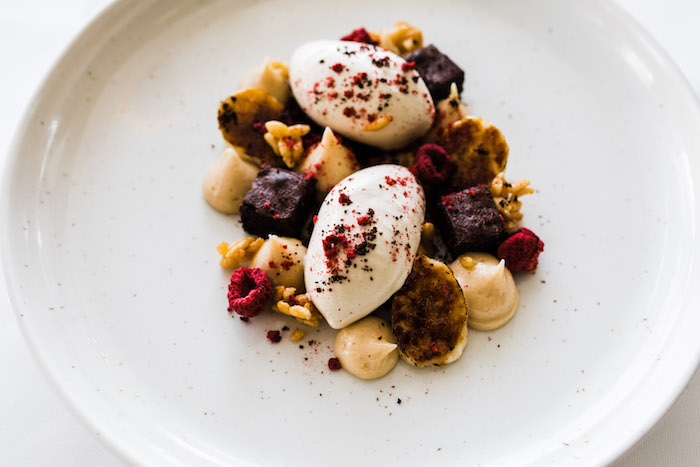 With a menu boasting innovation and personality, Euro is the best place to escape the chill and feel part of the Auckland scene.
To book, and for more info, head over to Euro's site, or give them a ring (09 309 9866).
Imagery courtesy of Euro.