Dog lovers, we've found your dream job!
So, you think you're living your best life? Think you're in your dream career? Heads up, the perfect role is still out there; you could be a Barketing Associate!
The Points Pups is a site showing travelers how to journey with their pups. Aside from belly rubs, treats and head pats, though, the web-based US company is looking for one lucky summer intern to fill the position of Barketing Associate.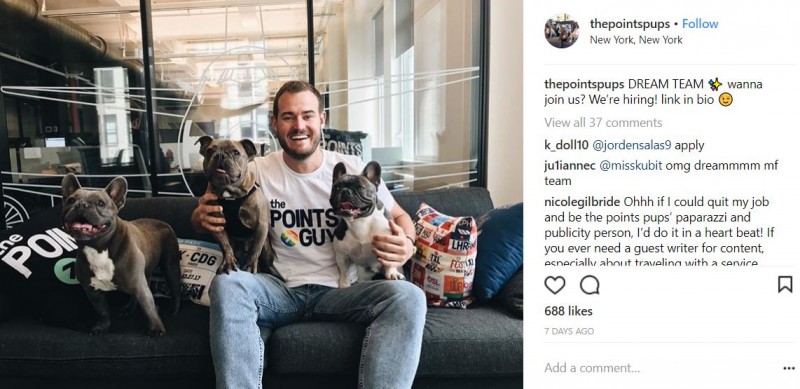 Per the job description, the Barketing Associate will have to obviously really love dogs, specifically three French Bulldogs called Miles, Hootie and Swisher, and coordinate both social media and marketing for the website.
If you're a social media savvy dog lover with awesome photography skills, it would be totally worth moving to 'Murica for this career change.
You'll even get to travel with the Point Pups themselves! As the website grows, there could be a whole litter of Barketing Associates, meaning you could eventually climb up the doggy corporate ladder to Head Barketing Associate or beyond! #careergoals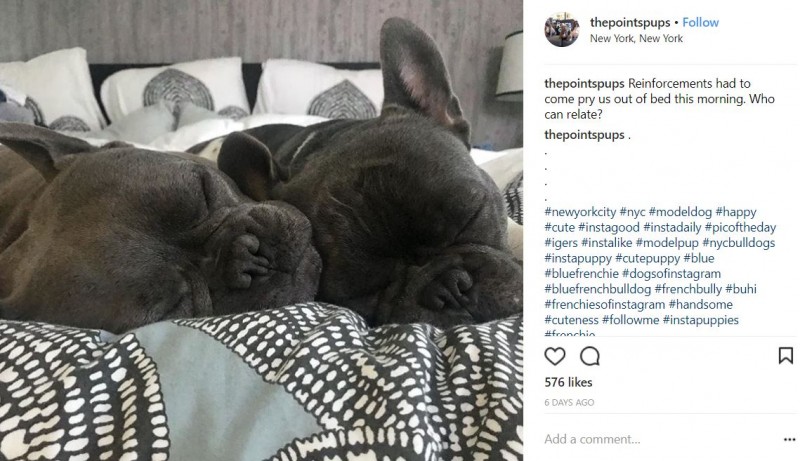 A company spokesperson explained to Teen Vogue that these days, there's definitely a need for information on travelling with pets:
"Pet travel is gaining so much momentum and we really want to bring awareness to how to do it right. We're so excited for the social media intern to not only bond with our adorable office mascots and create amazing social media content, but to help our editorial team build out a pet travel report that will dive deep into requirements and improvements needed in this growing travel space."
So basically, it's the perfect job for anyone with a penchant for pups and travel. Ugh, why so far away!? Our next mission? Pitch to the boss the absolute necessity for a doggo intern of our own….
Images: Instagram / thepointspups