Celebrity stylist Jamie Schneider had the most picture-perfect wedding
When a stylist-to-the-stars marries a hedge-fund manager in over a weekend in Aspen with dozens of celebrities in attendance, we expect a lush affair. Jamie Schneider and new husband Nico Mizrahi did not disappoint.
The blushing bride stunned in a crisp Hedi Slimane for Saint Laurent dress. She accessorised with Manolo Blahnik heels and Lorraine Shwartz and Jennifer Myer jewels. The event was a weekend-long affair, with celebrity guests including Diana Agron, Rachel Zoe, Katy Perry, Orlando Bloom, former Remix cover star Nicole Richie, and Jessica Alba - to name a few. Guests spent the adventure-filled weekend skiing and horse riding before the Sunday nuptials.
[caption id="attachment_10753" align="alignnone" width="600"]
Instagram.com/sweetbabyjamie[/caption] [caption id="attachment_10754" align="alignnone" width="600"]
Instagram.com/tracydoob[/caption] [caption id="attachment_10755" align="alignnone" width="600"]
Instagram.com/derekblasberg[/caption] [caption id="attachment_10756" align="alignnone" width="600"]
Instagram.com/mollyihoward[/caption] [caption id="attachment_10757" align="alignnone" width="600"]
Instagram.com/rachelzoe[/caption]
[caption id="attachment_10763" align="alignnone" width="540"]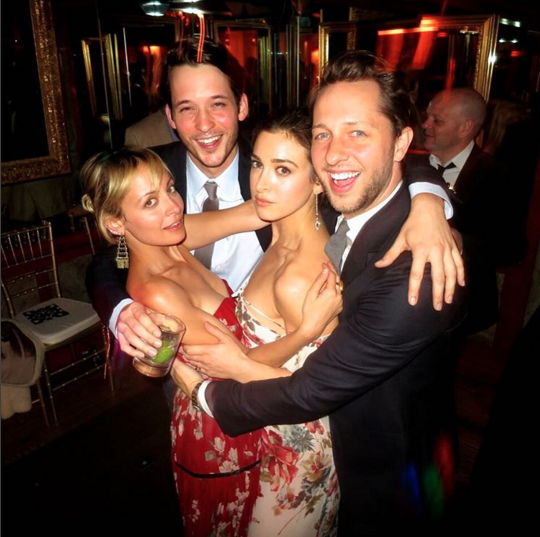 Instagram.com/nicolerichie[/caption] [caption id="attachment_10759" align="alignnone" width="600"]
Instagram.com/erinfoster[/caption]